Rampini in France with the six-meter E60. Niort welcomes the electric mini
Rampini put down roots in France with the six-meter minibus E60. The town of Niort, in the western region of France, received its first electric bus on 19th December. The vehicles has already started operation within the city centre. The electric minibus Rampini E60 has a capacity of 35 people (10 seats, 24 standing plus driver). […]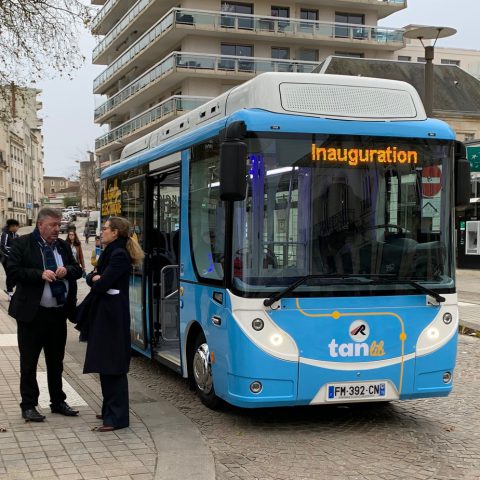 Rampini put down roots in France with the six-meter minibus E60. The town of Niort, in the western region of France, received its first electric bus on 19th December. The vehicles has already started operation within the city centre.
The electric minibus Rampini E60 has a capacity of 35 people (10 seats, 24 standing plus driver). Very soon, two more units will be added to this first one. The three electric minibus will be together in operation as early of March. Therefore, the current fleet of three diesel shuttles in operation will be completely replaced by zero emission buses.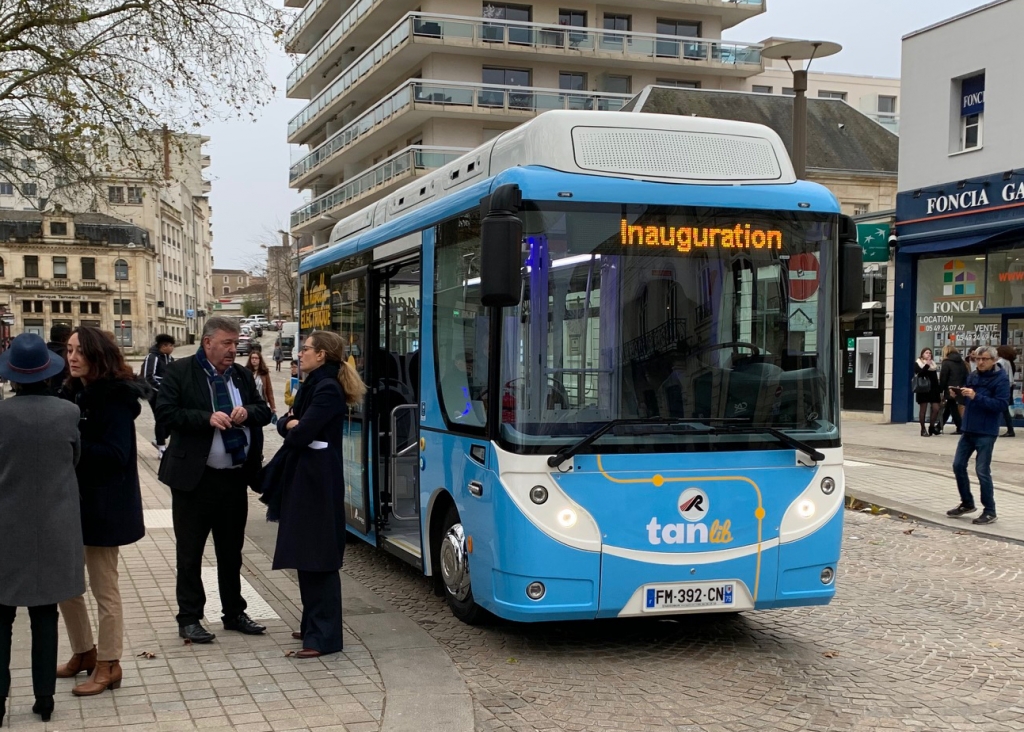 Rampini E60 in France
After several tests, we read in an article published on the French website www.autocar-infos.com, the choice of Niort Agglo has fallen on the Rampini model which is currently in circulation in many European cities and which is now making its debut in France. The Rampini's short bus is bound to cover about 30,000 km per year, for a saving of 60 tons of CO2 equivalent per year and 20,700 liters of diesel fuel. The 143 kWh LTO batteries provide 120 km of range, according to the manufacturer. The electric motor is provided by Siemens.
The six-meter electric minibus by Rampini will be also supplied in Madrid, where the Italian company won a tender for as many as 18 units.
Rampini and CaetanoBus, the agreement
In November 2019 Rampini and CaetanoBus have announced the extension of their product portfolio thanks to a commercial agreement (which is in force only in the respective domestic markets, Italy and Portugal, so it won't involve other countries).
As a result of the deal, Rampini incorporates CaetanoBus' e.City Gold 10.7m and 12m (soon to be in operation in London) in its product portofolio for the Italian market. They'll be named Rampini E100 and E120. In 2018 the Italian company has won a tender for 18 ebuses in Madrid. On the other hand, CaetanoBus incorporates Rampini's E60 and E80 in its product portfolio as e.City Gold 6 and e.City Gold 8 for the Portuguese market.