Rampini stronger in Italy and supplies electric minibus to Madrid
More than one confirmation in Italy and a contract for the supply of 18 electric minibuses to Madrid. It was a good 2018 for the electric buses realized by the Italian company Rampini. A year that saw the company winning  more than one tender in Italy and abroad, with its electric buses E60 and E80. Treviso and […]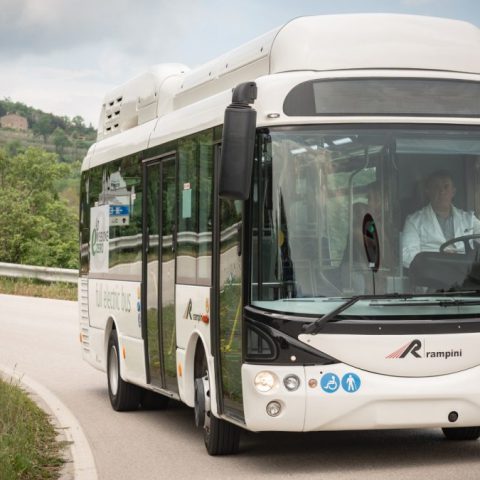 More than one confirmation in Italy and a contract for the supply of 18 electric minibuses to Madrid. It was a good 2018 for the electric buses realized by the Italian company Rampini. A year that saw the company winning  more than one tender in Italy and abroad, with its electric buses E60 and E80.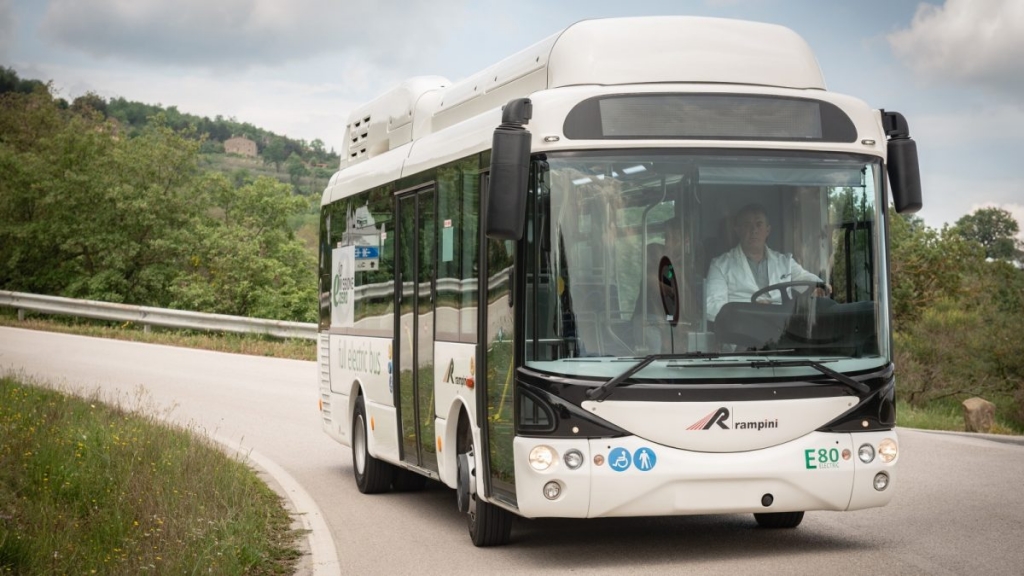 Treviso and Siena to double their electric bus fleet
The three electric E80 delivered to Treviso brought to four the number of electric buses in operation in the city. Also Siena, in 2018, enlarged its electric fleet: two E80 (length of 8 meters) have been added to the two vehicles already in operation. At the end of the year, orders were received from Abruzzo and Genoa.
Four E80 electric buses were also delivered to Chieti and L'Aquila, two units for each city. Chieti received vehicles equipped with a rapid charging system with a pantograph, while the Rampini buses for L'Aquila are designed for overnight charging only. The framework agreement provides for the delivery of 20 electric buses.
Self-supporting structure for the E80
The electric bus E80 was the first electric bus made by Rampini. With a length of about 8 meters, it can carry up to 43 passengers. The manufacturer quantifies the range in about 120/150 km.
The structure is self-supporting and also in this case the electrical system and the BMS are entirely developed by Rampini. The electric E80 with pantograph can be recharged through the overhead line of trolleybuses or trams.
Electric buses, Rampini conquers Madrid
As for the 6-metre-long electric bus model (E60), Rampini was awarded, in addition to a three-vehicle contract for Potenza (still in Italy), also with an order for 18 vehicles for Madrid. They are currently being built. In Spain, a fully electric waste collection vehicle had already been delivered.
Electric minibus signed Rampini
The electric minibus Rampini E60 can carry up to 34 passengers. The range, according to the manufacturer, is the same as for the eight-metre vehicle. The electric traction system, which uses lithium ferrite cells, is entirely designed and built by Rampini, as well as battery control and monitoring of individual cells through a sophisticated management system (BMS). Also for this bus it is possible to adopt a rapid charging system.