Sidney goes electric: the city's e-bus fleet expands
Sidney is increasingly green, Sidney is increasingly electric. Yes, because the city's e-bus fleet expands and gets the largest e-depot in Australia. And so do the commuters, seeing more green power on Sidney's inner-West urban streets via Transit Systems currently operating 15 electric buses – with 40 more ordered – has led to creating, via […]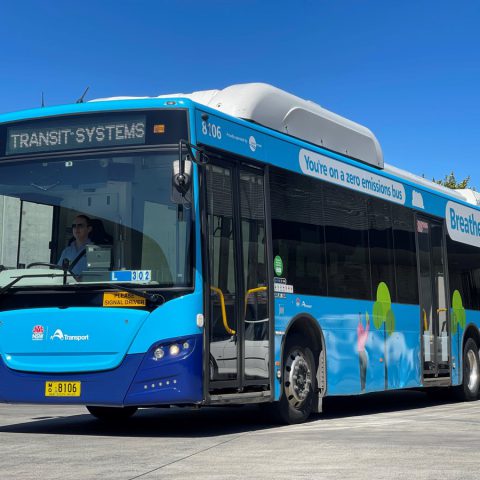 Sidney is increasingly green, Sidney is increasingly electric. Yes, because the city's e-bus fleet expands and gets the largest e-depot in Australia. And so do the commuters, seeing more green power on Sidney's inner-West urban streets via Transit Systems currently operating 15 electric buses – with 40 more ordered – has led to creating, via retrofit, the largest electrified depot in Australia, the operator confirms, as reported by busnews.
Sidney e-bus fleet expands
«With responsibility for transporting over 207 million passengers each year, we strive to not just meet the community's needs today, but ensure we future-proof our solutions with sustainable outcomes that will benefit us all tomorrow. Part of achieving this today has been our active participation in trials of new technology and creating relationships with key stakeholders to ensure we have the operational experience that doesn't just adapt, but leads the market» said Clint Feuerherdt, chief executive officer of Sealink Travel Group, which owns Transit Systems.
Transit Systems has worked with Transport for New South Wales (state of which Sidney is the capital), as well as key industry partners including UK battery-specialist Zenobe and grid-management specialist Transgrid, with 5 million dollars in national funding also injected into the construction project from the Australian Renewable Energy Agency (ARENA), alongside the Clean Energy Finance Corporation (CFEC), it explains.
The three-year trial will drive the commercialisation of electric buses in Australia and continue the development of the Australian Government's Future Fuel Strategy, which aims to "empower consumer choice, stimulate industry development and reduce emissions in the road transport sector" according to ARENA.
The Leichhardt depot retrofit will include: the use of 40 electric buses with a combination of 368kWh and 422kWh onboard batteries; five 120kW electric bus chargers capable of charging two buses at a time; 31x 80kW electric bus chargers; 2.5MW/4.9MWh of stationary batteries; and 387kW of rooftop solar PV.