Solaris at Busworld with the 'Solaris Talks' on public transport evolution
Solaris will organize in the occasion of upcoming Busworld 2019 in Brussels a series of short conferences on crucial topics related to technology, e-mobility and public transport. Solaris Talks. At Busworld The forum "Solaris Talks" will take place every day of the exhibition (from 18th till 23rd October) at the Solaris stand in Hall 5. As part of "Solaris Talks" the manufacturer will […]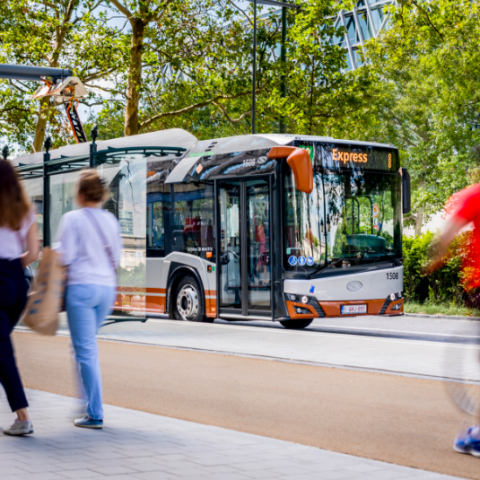 Solaris will organize in the occasion of upcoming Busworld 2019 in Brussels a series of short conferences on crucial topics related to technology, e-mobility and public transport.
Solaris Talks. At Busworld
The forum "Solaris Talks" will take place every day of the exhibition (from 18th till 23rd October) at the Solaris stand in Hall 5.
As part of "Solaris Talks" the manufacturer will share its experience and information about its products, but also invite to talk about modern technologies used in the area of e-mobility and the changing image of public transport. The topics of short presentations opening the discussion will concern, among others types and selection of batteries, charging systems for buses and trolleybuses, hydrogen vehicles or remote diagnosis for electric buses.