Almost 200 Solaris Urbino electric to run in Oslo for Unibuss. The largest e-articulated contract in the bus builder history
Unibuss AS has signed a contract for as many as 183 Urbino 18 electric buses. They'll be in operation in Oslo. The total value of the contract, concluded as a result of a tender, stands approximately €100 mln euro. It is the largest contract for Solaris for battery articulated vehicles completed so far, being the second one the commission of 130 vehicles from MZA Warsaw. The […]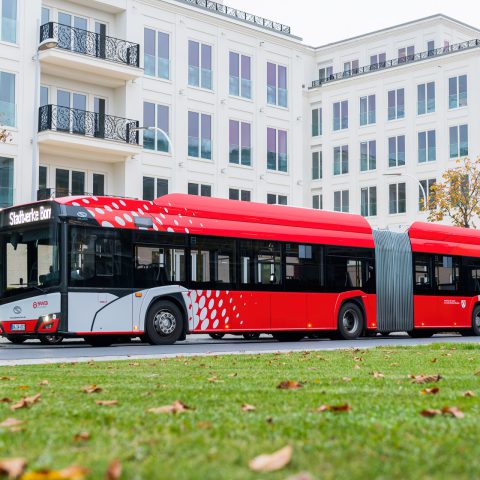 Unibuss AS has signed a contract for as many as 183 Urbino 18 electric buses. They'll be in operation in Oslo. The total value of the contract, concluded as a result of a tender, stands approximately €100 mln euro.
It is the largest contract for Solaris for battery articulated vehicles completed so far, being the second one the commission of 130 vehicles from MZA Warsaw.
The zero-emission Urbino 18 electric buses will replace the older Solaris Urbino model that is used in the city traffic in Oslo. The new buses will be in operations in April 2023, according to schedule. Another major e-bus order for the Norwegian capital concerns a fleet of 102 VDL Citea Electric.
500 kWh on board of Solaris e-buses for Oslo
The buses to run on the streets of Oslo will be fitted with High Energy batteries with a total capacity of over 500 kWh. They will be recharged using a plug-in charger. A central motor with a power of almost 250 kW will be responsible for the drive.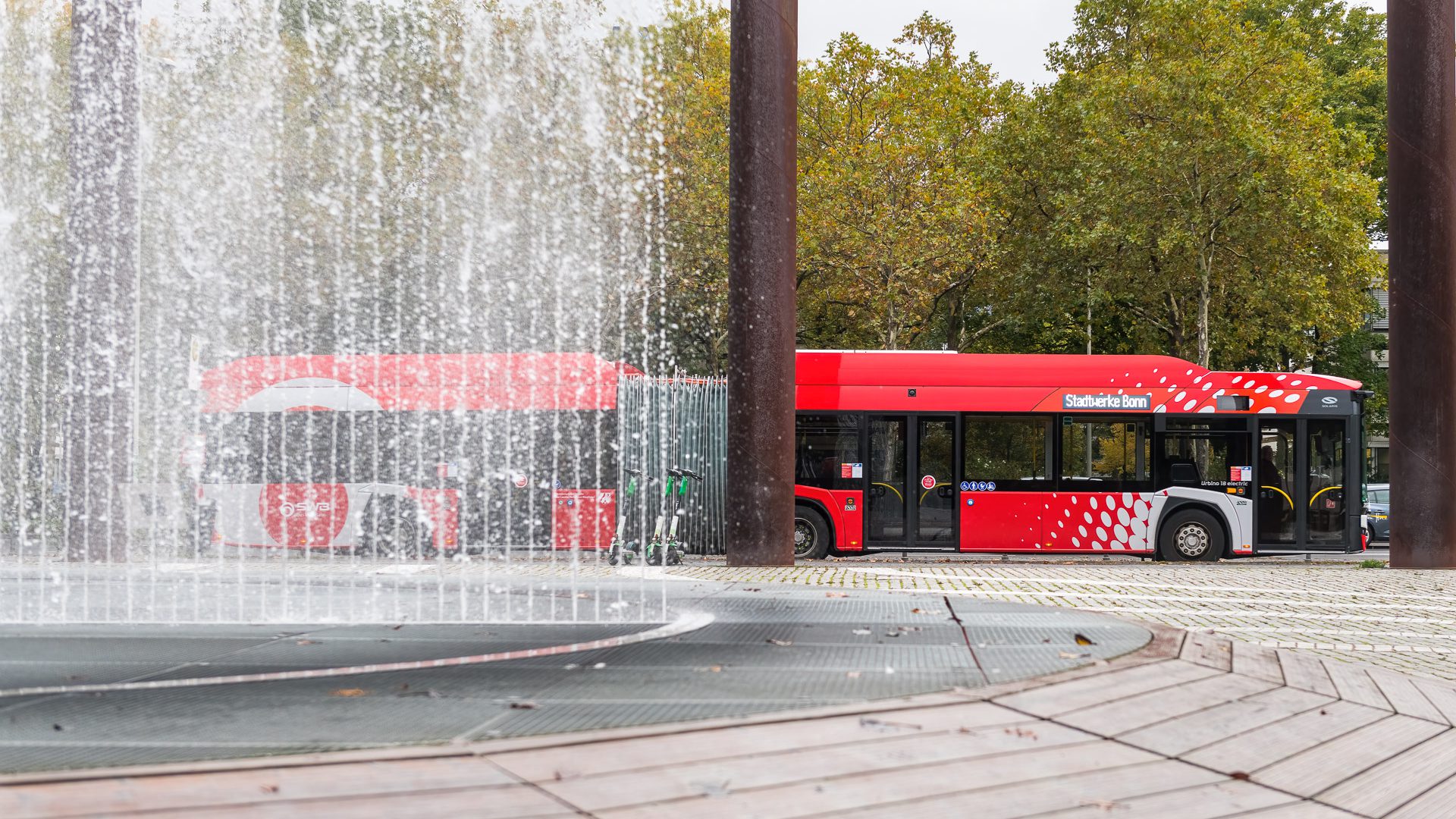 The inhabitants of Oslo will have an opportunity to experience how comfortable daily urban life can be thanks to all the features supported by the articulated Urbino 18 electric vehicles. They include, among other things, availability of USB chargers, special ambient lights or a double ramp for people with disabilities. With the current pandemic situation in mind, special, reinforced filters will be used in the air conditioning system to provide additional protection against viruses. The presence of zero-emission Urbino electric buses in the centre of Oslo will translate not only to more comfortable travelling but also to better safety for all urban traffic participants.
Solaris – Unibuss: zero emission buses for Oslo
"We are extremely proud of the trust that Unibuss AS has again placed in us and we are really looking forward to further expanding our collaboration. A contract for such a large delivery of e-buses is also ample proof of the zero-emission revolution becoming reality. The residents of Oslo will soon have the opportunity to see it for themselves when travelling on comfortable Urbino 18 electric buses", underlined Sverre Skaar, Managing Director of Solaris Norge AS.
"Unibuss is very pleased with the selection of Solaris as the supplier of the largest busfleet in any tender in Norway. Unibuss in close cooperation with Solaris will provide Ruter with a stable and high quality busfleet in the capitol of Norway. Unibuss and Solaris has a long standing relationship, and we are happy to develop this further", emphasises Øystein Svendsen CEO of Unibuss.