Solaris to deliver ten Urbino electric to Polish city of Radom
Polish city of Radom will have ten Solaris Urbino 12 electric in operation within one year from now. The Municipal Road and Transport Authority in Radom ordered the vehicles together with infrastructure for charging them. The contract worth PLN 26m (some 6 million euros) and will be completed by mid-June 2020, Solaris says in a press release. 116 kWh Solaris High Power batteries Since […]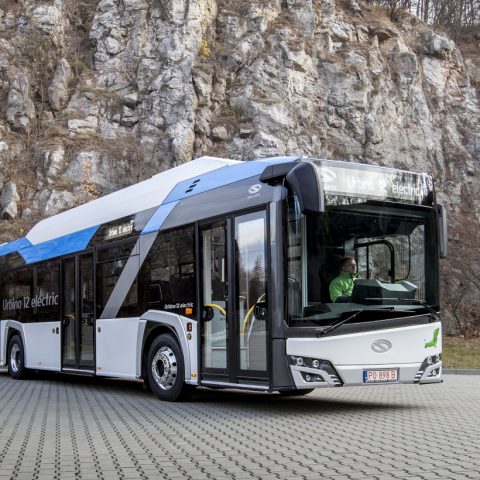 Polish city of Radom will have ten Solaris Urbino 12 electric in operation within one year from now. The Municipal Road and Transport Authority in Radom ordered the vehicles together with infrastructure for charging them. The contract worth PLN 26m (some 6 million euros) and will be completed by mid-June 2020, Solaris says in a press release.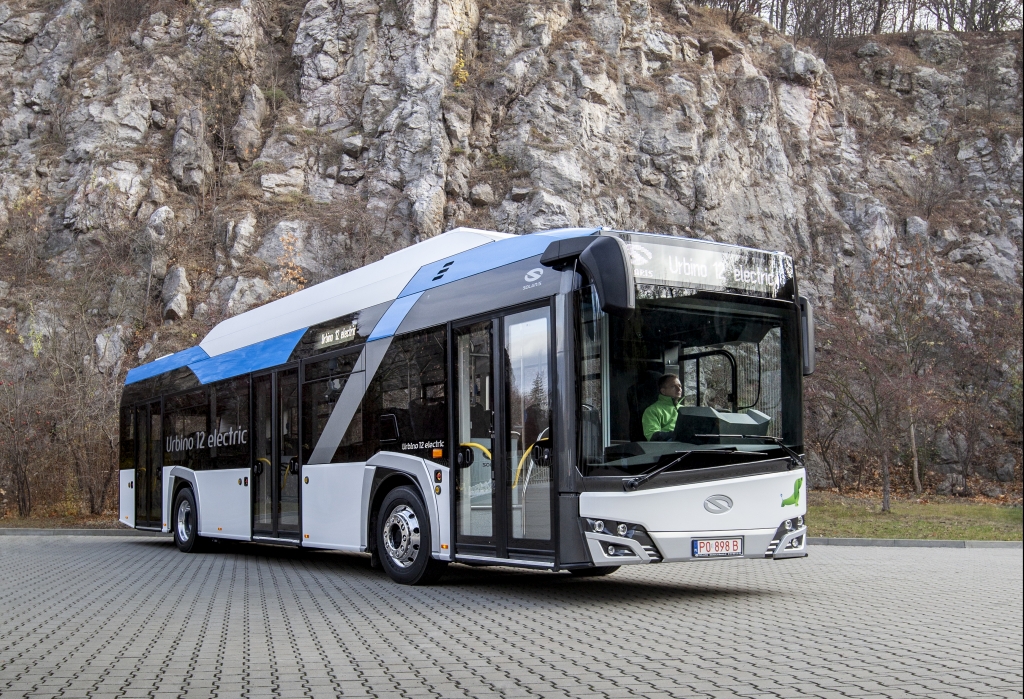 116 kWh Solaris High Power batteries
Since the launch of its first electric bus, Solaris has delivered or contracted over 400 ebuses from 17 countries (including 150 on the Polish market). Electric vehicles with brand Solaris can be found in 61 cities. Recently, remaining in the domestic market, Solaris was ordered as many as 54 gas powered buses from Warsaw.
As early as the middle of next year, Radom (some 100 km south of the capital city) will be enriched by 10 new completely emission-free electric buses. The current stored in their 116 kWh Solaris High Power batteries will power a 2 x 125 kW electric axle by ZF. The energy will be supplemented by a fast-charging pantograph system – placed on the roof – and on the premises of the depot, via a plug-in connection. Solaris High Power batteries are based on LTO and are suitable for rapid charge as they allow high charging power.
CNG heating in the ebus Solaris
For cold winter days, an additional heating system powered by low-emission compressed natural gas (CNG) will be provided. Its tank will be located on the roof of the vehicle. In order to make it easier for the blind and visually impaired passengers to use the public transport effectively, all buttons in the passenger compartment will feature Braille graphics.

Two rapid charging stations in the city
Solaris will provide the customer not only with the buses themselves, but also with devices for recharging energy along with their installation, construction works and obtaining appropriate permits, Solaris points out. Two pantograph charging points with a capacity of 300 kW each will be created in selected locations in the city. They will serve to quickly recharge the energy in bus without having to return to the depot where the vehicles will be charged only at nights, using a total of 6 chargers (two 40 kW and four two-station 80 kW). Therefore, it will be possible to connect all 10 ordered electric buses simultaneously. Deliveries as well as the assembly and installation works are expected to end by mid-June 2020.