The first batch of MAN Lion's City E for Voyages Emile Weber Group in Luxembourg
Voyages Ecker, a subsidiary of the Voyages Emile Weber Group, Luxembourg, received its first four MAN Lion's City E battery-electric buses. The solo buses are a pilot series that were delivered to the Voyages Emile Weber Group under a partnership agreement with MAN and the Luxembourg sales partner Losch, Voyages Emile Weber Group points out. With […]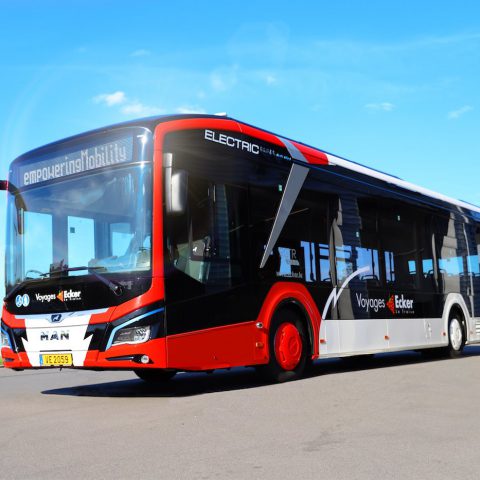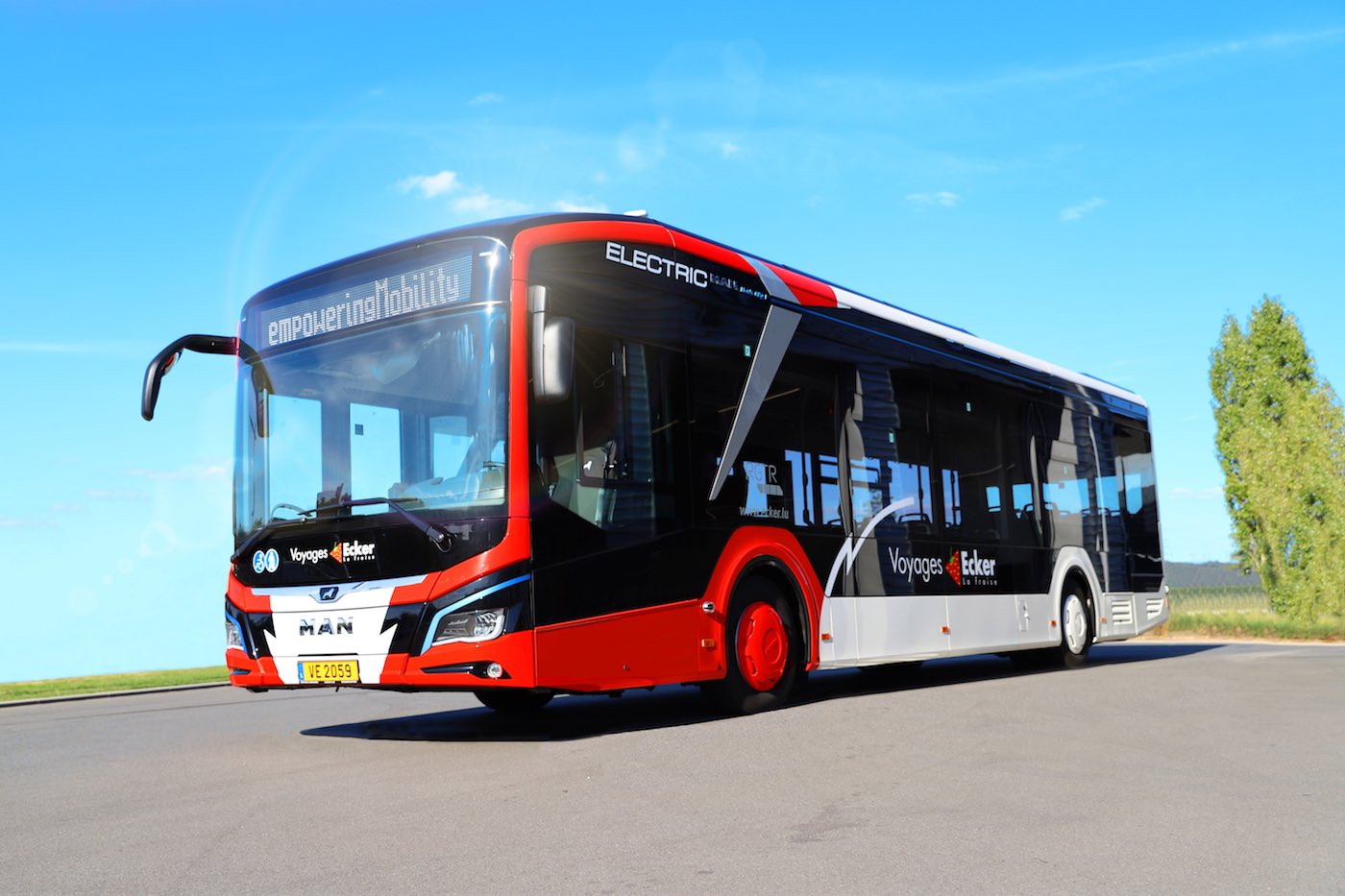 Voyages Ecker, a subsidiary of the Voyages Emile Weber Group, Luxembourg, received its first four MAN Lion's City E battery-electric buses. The solo buses are a pilot series that were delivered to the Voyages Emile Weber Group under a partnership agreement with MAN and the Luxembourg sales partner Losch, Voyages Emile Weber Group points out.
With this delivery of the MAN Lion's City Electric busses, the Voyages Emile Weber Group will have a fleet of more than 70 electric buses by the end of this year.
Back in December 2019, MAN Truck & Bus delivered the first two 12-metre electric buses to the transport operators Hamburger Hochbahn AG and Verkehrsbetriebe Hamburg-Holstein GmbH for everyday use in the Hanseatic port city. MAN will also hand over the 18-metre electric bus to the transport operators Kölner Verkehrs-Betriebe AG (KVB) in Cologne and Transports Metropolitans de Barcelona (TMB) in Spain, in order to conduct the planned practical testing there, too.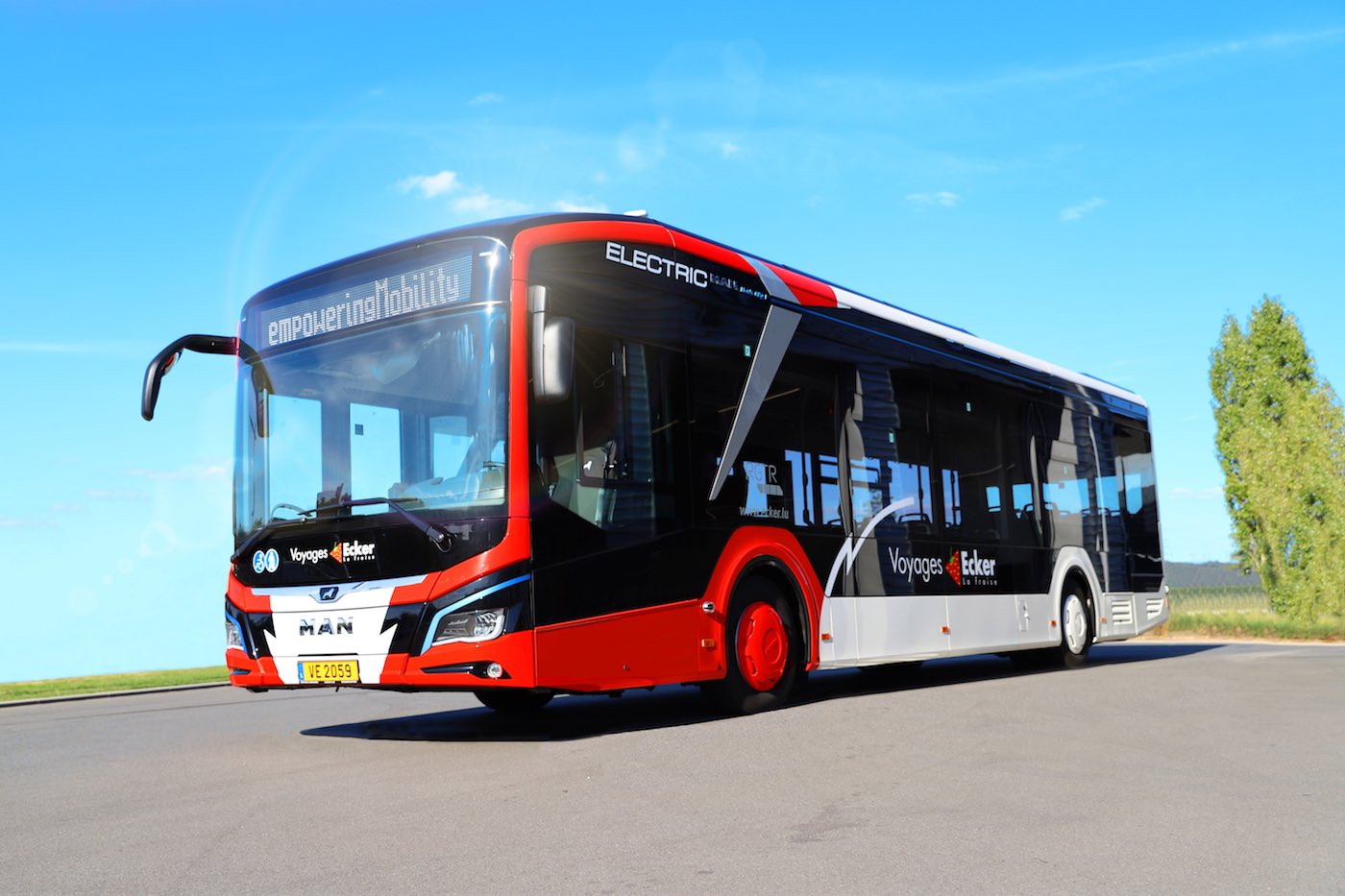 MAN Lion's City E to be used in Luxembourg City
The aim of this collaboration is to achieve the development of a TCO-optimized zero-emission concept in the field of electromobility. As part of the cooperation, workshops on the requirements for e-buses were held and standards were defined. The four MAN Lion's City Electric buses that have now been delivered will be used by Voyages Ecker in the north of Luxembourg City and will provide real life data for the concept.
The e-buses have a length of 12 meters and offer space for up to 88 passengers. The central motor is located on the rear axle of the e-buses. The fully electric drivetrain in the solo bus has an output of 160 kW to a maximum of 240 kW. The energy for this comes from the modular batteries with 480 kWh installed capacity. MAN can draw on the sophisticated battery cell technology from the Group's modular system. Temperature management also ensures particularly good availability at all times of the year. The Lion's City E thus reliably achieves a range of 200 km, under favorable conditions even up to 270 km, according to the producer.
The vehicles are charged in the depot via CCS2 combo plugs. Furthermore, passengers can look forward to USB charging plugs on every row of seats.
This policy of electrification embraced by the Group will also help to achieve the goal of the Government of the Grand Duchy of Luxembourg to make the RGTR regional bus network completely emission-free by 2030.