Tribus Movitas electric bus, modular design and four wheel steering
The electric Tribus Movitas is the eye-catcher among the solutions displayed by the Dutch company at Busworld.  Tribus is attending the exhibition with, beyond the Movitas, the low floor Civitas Economy and the TrilfexAIR 2.0 flooring system. The design for the electric Movitas was already in the finals of the prestigious Dutch Automotive Innovation Award. Start of […]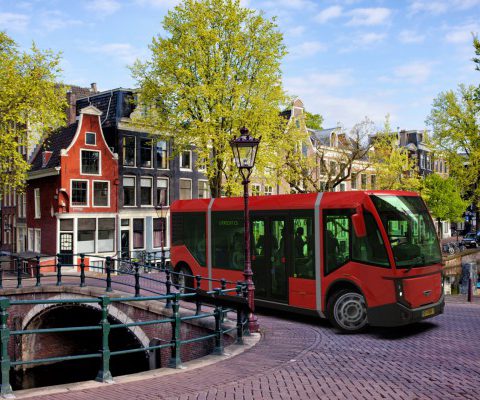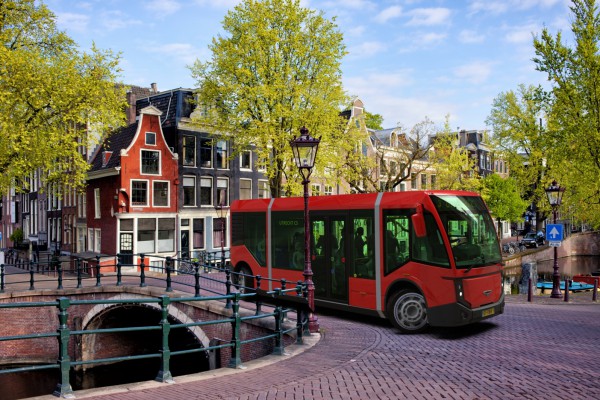 The electric Tribus Movitas is the eye-catcher among the solutions displayed by the Dutch company at Busworld.  Tribus is attending the exhibition with, beyond the Movitas, the low floor Civitas Economy and the TrilfexAIR 2.0 flooring system.
The design for the electric Movitas was already in the finals of the prestigious Dutch Automotive Innovation Award. Start of serial production is scheduled for 2021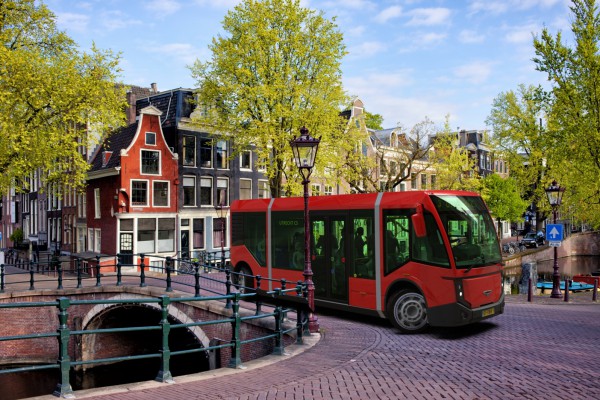 A modular electric bus by Tribus
Tribus is a Dutch minibus manufacturer founded in 1998 and now based in Utrecht. Since 2015 the company is official Mercedes van partner. The first electric minibus by Tribus was launched in 2017. The main novelty is called Movitas, a full electric city bus built with a complete flat floor and developed in cooperation with Haverkamp Engineering and Steketee Design.
Tribus Movitas for fast and depot charging
The compact electric bus is modular build and its length could vary between 8.2, 8.95 and 9.7 m. The Movitas contains many sustainable solutions to reduce energy consumption. It features four wheel steering, a heat pump, well insulated double glazing and a complete low floor.
Battery capacity could reach 46 or 68 in the vehicles equipped for fast charging (in this case the formula is LTO), while more capacity of NMC batteries is available for buses charged overnight.
Tribus Civitas Economy, designed for public transport
The second new solution Tribus is presenting at Busworld is the Tribus Civitas Economy. This low floor minibus is developed on the base of the new VW Crafter L4H3. The standard configuration accommodates TriflexAIR seats and one wheelchair user which can board the minibus independently by means of a folding ramp. The Civitas Economy has panoramic windows for good view and is accessible through wide metro doors which can be operated by the driver.
Special about this conversion is the wheelchair restraint system TriflexAIR; this system is completely integrated in the floor and easy to operate for both driver and passenger. The Civitas Economy is especially designed for public transport and can be driven with driving licence B.