'Electrical' celebrations on the Champs Elisées. French team on a Unvi full electric bus
Electrical celebrations for World Champion France. The team spent its most festive hours, fooling around Paris after coming back from Russia, on board of an electric open top double decker bus manufactured by the Spanish company Unvi in the city of Ourense. Many Unvi buses used for celebrations Unvi points out that its buses have […]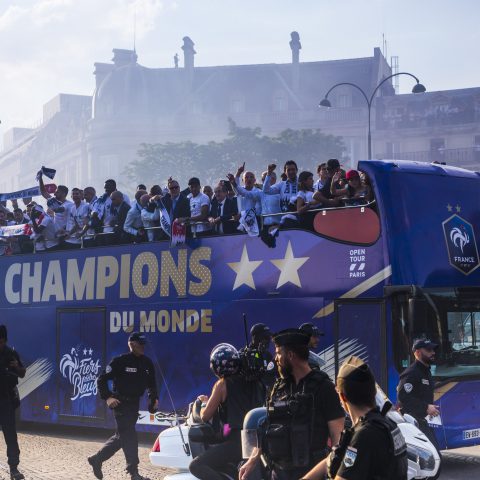 Electrical celebrations for World Champion France. The team spent its most festive hours, fooling around Paris after coming back from Russia, on board of an electric open top double decker bus manufactured by the Spanish company Unvi in the city of Ourense.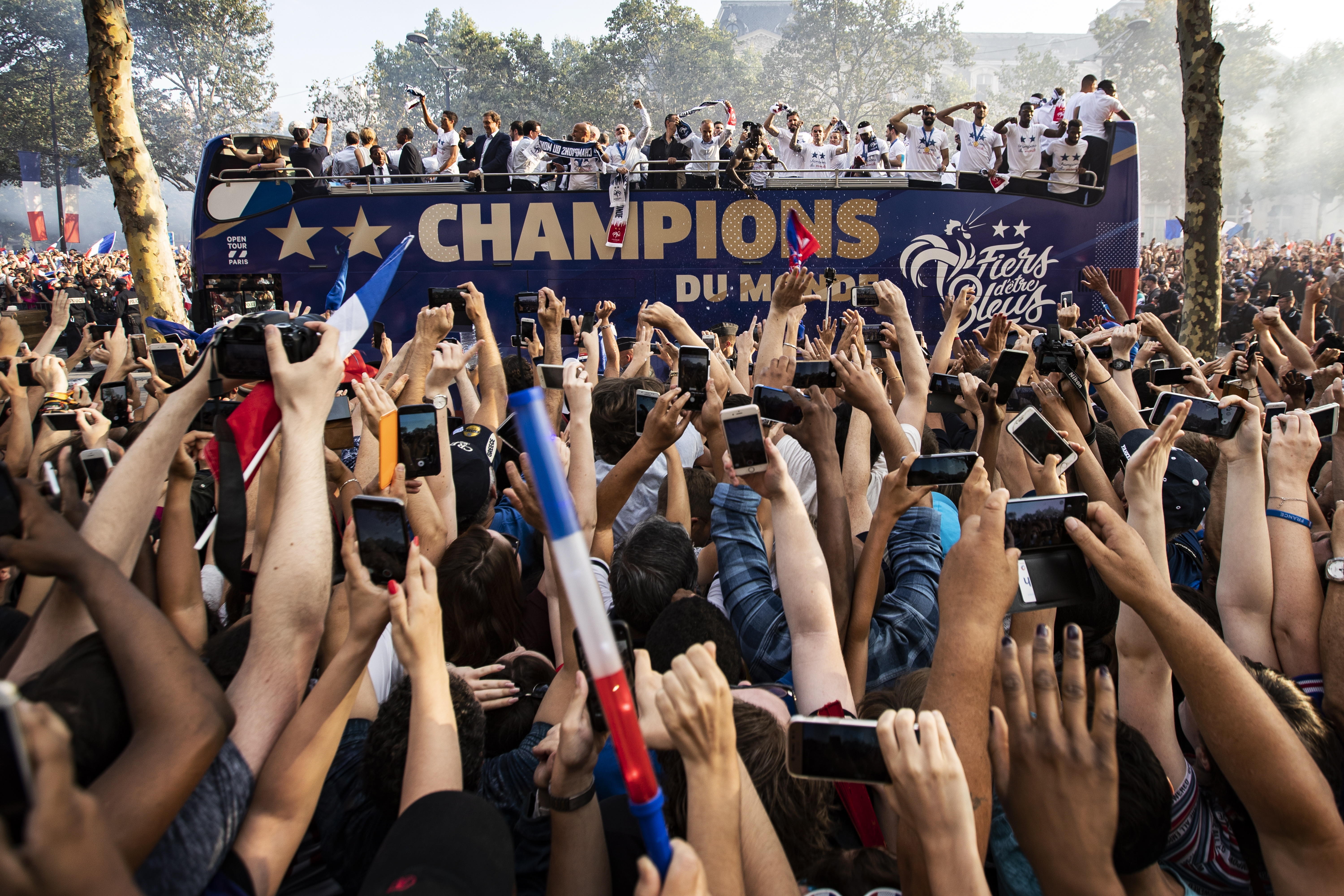 Many Unvi buses used for celebrations
Unvi points out that its buses have been used also for the celebration of Real Madrid 13th Champion's League and for the victory of Italy in 2006 World Cup. But this is the first time, the company underlines, that the celebrations are held on a full electric bus. The vehicle can carry up to 78 passengers and is 12 meters long. According to the manufacturer, it has a range of 160 kilometres per day. The bus is equipped with ZAwheel by Ziehl-Abegg.
The bus used by French team is owned by Open Tour Paris, a subsidiary of Ratp specialized in tourist bus operations. It's the first electrified vehicle of the company, and it was inaugurated last April. On Monday 16th July, it took "Les Blues" down on the Champs Elysées, surrounded by a huge joyful crowd. Of course it was customized for the occasion.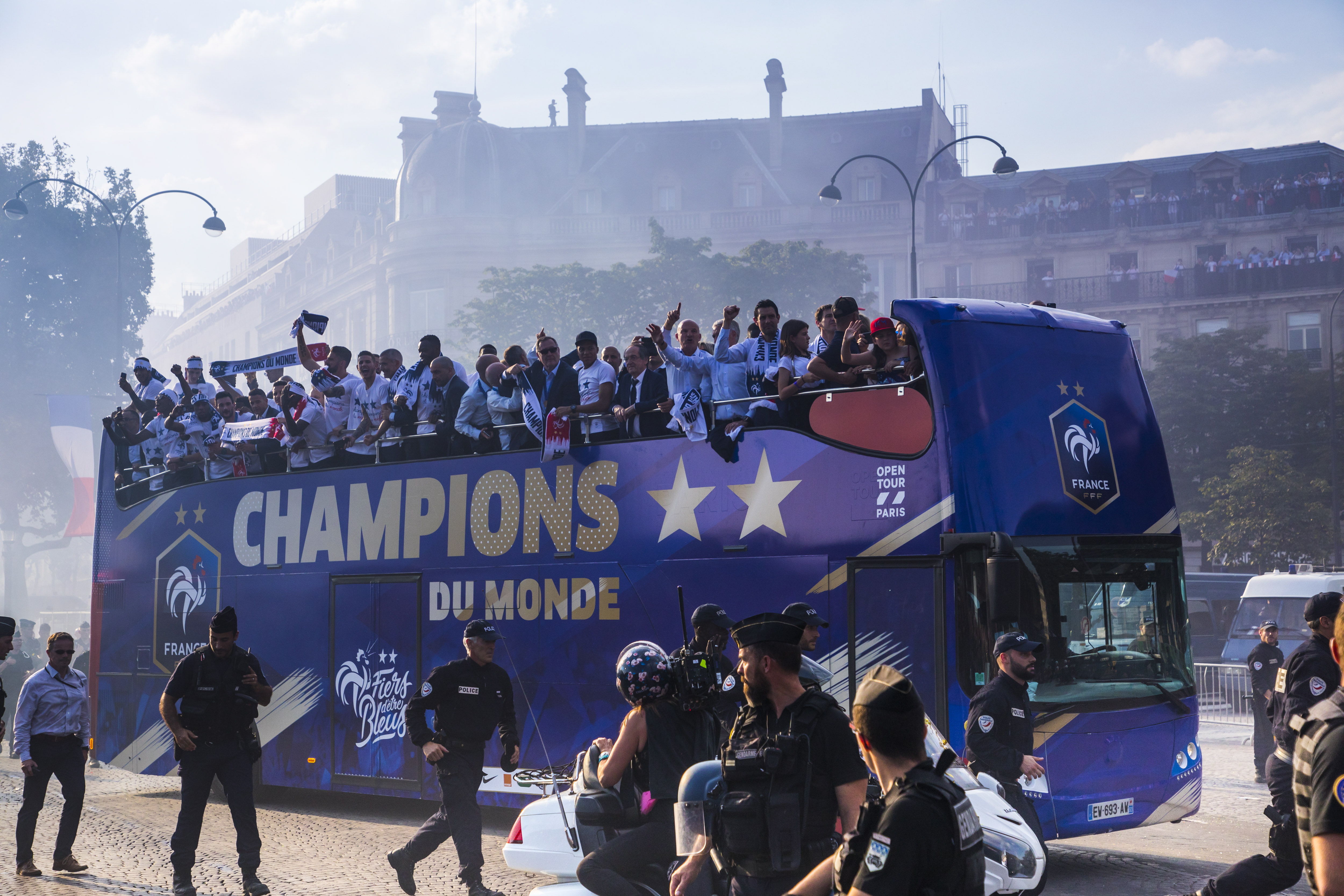 Open Tour Paris aims to a full electric fleet
Unvi claims that the bus delivered in April to Open Tour Paris is the first full electric double decker tourist bus in operation in the whole Europe. With 750,000 passengers a year, Open Tour is the leader in hop-on-hop-off tourist buses in Paris. The purchase of Unvi electric bus is to be interpreted as the starting point of the conversion of its fleet to 100% electric. Catherine Guillouard, the first executive of the Ratp group, during the presentation of the bus stressed that "with this first 100% electric tourist bus, the group is clearly committed, together with the city of Paris, to the quality of life and the air in tourist services". The mayor of Paris, Anne Hidalgo, also took part to the presentation and stressed that the new vehicle "is a powerful symbol of the energy transition that we are currently undergoing in Paris".