BUS2BUS kicking off today its 2021 digital edition
Today, the Special Edition of BUS2BUS is kicking off. Starting at 10 a.m., four keynote sessions will focus on buses as a sustainable transport solution. The BUS2BUS digital edition «gathers visionary game changers, established industry players as well as transport experts, and thus sets the tone for sustainable mobility in these times of climate change», […]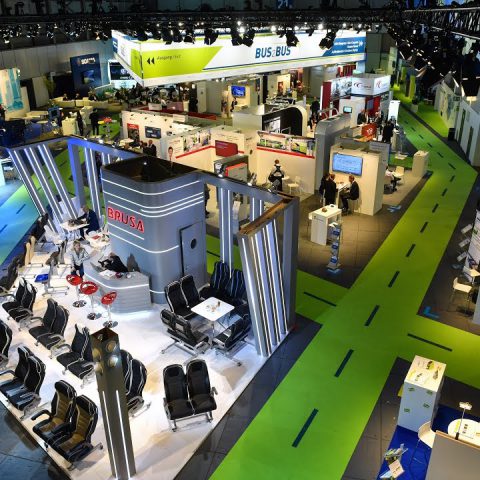 Today, the Special Edition of BUS2BUS is kicking off. Starting at 10 a.m., four keynote sessions will focus on buses as a sustainable transport solution. The BUS2BUS digital edition «gathers visionary game changers, established industry players as well as transport experts, and thus sets the tone for sustainable mobility in these times of climate change», the promoters point out.
More than 1,700 participants from 34 countries have attended previous editions of BUS2BUS in Berlin, with 103 exhibitors from 13 countries. The exhibition, launched in 2017 and reproposed in 2019, this year will be held in digital mode.
BUS2BUS 2021: the focus on sustainable public transport
«We want to connect exhibitors and industry experts and give important impulses for the bus as a flexible and sustainable passenger transport solution» told us Kerstin Kube-Erkens, Senior Product Manager BUS2BUS, in an interview. Sustainable Bus is media partner of the event. Next edition will take place live, in Berlin, from 27 to 28 April 2022.
In his speech addressing the event, Federal Minister of Transport Scheuer will underline the role of the BUS2BUS Special Edition for business: investing in climate protection means investing in growth, jobs and future markets. They ensure that we can compete on the international stage. «Already, buses stand for especially sustainable public and private passenger services in urban and rural areas. Smart, digitally interconnected platforms will make them even more attractive in the future. BUS2BUS is the ideal venue for new and established actors in this field in order to exchange innovative ideas and debate the opportunities of climate and eco-friendly mobility», says Federal Minister of Transport Scheuer.
"BUS2BUS, including this year's Special Edition, is an important catalyst for the mobility sector. As a trade fair company, we are happy to be able to gather international experts on this forward-looking platform and thus actively support the transition to sustainable mobility. I invite you take part in this transition with us", said Martin Ecknig, CEO of Messe Berlin GmbH.
Together with the Federal Association of German Bus Operators (bdo), the association partnering with BUS2BUS, the virtual event aims to set the tone for a restart of the bus industry:
"This last week, Germany's coronavirus vaccination campaign has significantly picked up speed. After many testing months a return to an easier life and the freedoms associated with it are in sight. Particularly now, the BUS2BUS Special Edition provides an outstanding opportunity to discuss the necessary new beginning for the bus industry", said Karl Hülsmann, president of the Federal Association of German Bus Operators (bdo).