BUS2BUS 2021 on its way for April's digital edition. «Focus on mobility opportunities of tomorrow»
More than 1,700 participants from 34 countries have attended previous editions of BUS2BUS in Berlin, with 103 exhibitors from 13 countries. The exhibition, launched in 2017 and reproposed in 2019, this year will be held in digital mode. Registrations are open. «We want to connect exhibitors and industry experts and give important impulses for the […]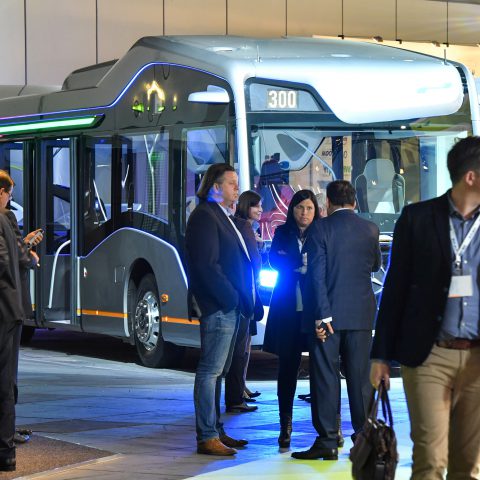 More than 1,700 participants from 34 countries have attended previous editions of BUS2BUS in Berlin, with 103 exhibitors from 13 countries. The exhibition, launched in 2017 and reproposed in 2019, this year will be held in digital mode. Registrations are open.
«We want to connect exhibitors and industry experts and give important impulses for the bus as a flexible and sustainable passenger transport solution» tells us Kerstin Kube-Erkens, Senior Product Manager BUS2BUS, in this interview. Sustainable Bus will be media partner of the event. Next edition will take place live, in Berlin, from 27 to 28 April 2022.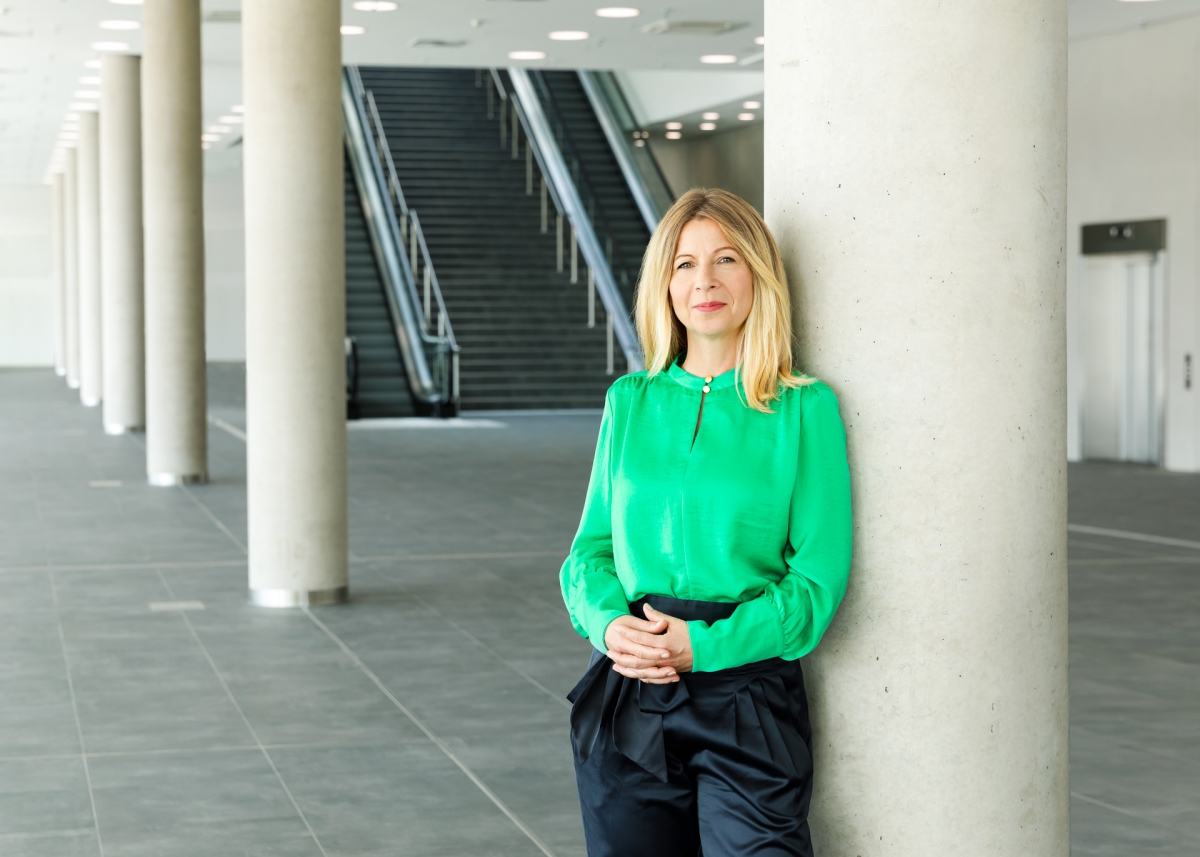 Towards BUS2BUS 2021
How will be organized the digital edition BUS2BUS 2021?
«We have been working on solutions to digitally enable a future-oriented exchange for our trade visitors and exhibitors. Since the beginning of this year, we have integrated our own broadcast/streaming studio in an exhibition hall. From here we invite the world bilingually on 15.04 to participate via livestream in the BUS2BUS Special Edition. We want to connect exhibitors and industry experts and give important impulses for the bus as a flexible and sustainable passenger transport solution. Climate change is currently not on hold. The need for the mobility sector to exchange ideas and stay in touch is therefore more important than ever. Only with a lively and constant exchange the great challenges of mobility can be tackled. This requires visionary space for development and this is what BUS2BUS Special Edition stays for».
May you mention a few highlights of this year digital event?
«Our event consists of four program parts. The Special Edition kicks off with the BUS2Inspire idea platform. The core element is a ground breaking keynote duo. With Tristan Horx and Dr. Stefan Carsten as keynote speakers, we are pleased to welcome two visionary future and mobility researchers. Exclusively for the BUS2BUS Special Edition, they will outline mobility opportunities of tomorrow as well as the importance of the bus for area-wide sustainable mobility. Afterwards, the International busplaner Sustainability Award will be presented. An exciting insight into the wide range of topics of sustainable mobility with the bus as the lead means of passenger transport. Our new format BUS2Explore is about current challenges and requirements. The BUS2Explore format will feature three enlightening discussions on to the following topics: technological acceleration and new standards, no standstill in the mobility transition, new customer needs and innovation in bus tourism.
Participants can be looking forward on an exciting mix of discussion partners from global market leaders like MAN or Daimler Buses and Start-up companies. We see BUS2Explore as a platform for smart knowledge transfer. Right now the need for special information is high but the opportunities to meet low. BUS2Explore is about to fill this gap. Innovative mobility concepts are requested more than ever and there are a lot of solutions on the market. For all those innovations we provide our BUS2Insights. It starts on April 15 and is open for three month. Take a look and join the BUS2BUS Special Edition».
On your website, the exhibition is mentioned as "Germany's only trade show for the bus industry". Which will be the takeaways for international public attending from out of Germany?
«Germany holds many international market leaders in the bus business. All of them operate international. That's why we do have a strong focus on Europe but of course invite visitors from around the globe. The pandemic has shown us how valuable digital communication channels are in times of travel restrictions. We see this as a great chance to provide digital participation not only for the moment but also as a chance for generally establish hybrid event formats.
For this year's Digital edition we will provide an English-language stream. I invite all readers to join us in providing impetus for the mobility of tomorrow».
The future of industry exhibition
Since one year, it has been tragic time for exhibitions. Which are your forecasts for the future of the industry event sectors? Are we going to learn methods and practices from the emergency or get back to previous paradigm?
«I think it would be wrong to just continue as before the pandemic. The affinity for digital communication and information consumption has risen a lot. We believe there will be no way back and our products have to be adapted and further developed. This provides a great chance to increase our awareness and visibility. Nevertheless, on-site is and remains the heart of our event. You have to experience buses live and test them».
Energy transition and post-Covid recovery are two of the main topics the bus industry is facing today. How are these themes to be involved in BUS2BUS 2021 program?
«The bus industry is still suffering a lot under the restrictions. In the same why the industry and operators have put a lot of efforts in providing solutions that strengthen the trust in this means of passenger transport. I'm pleased that we have strong international partners dedicated to this topic. We will be talking about the impact of the pandemic on technical development, among other things. Of course there will also be a careful look on the status quo of alternative drives. Finally we will address innovations and new ways of product building in the bus tours industry. We call this "Fresh Travel"».