The Sustainable Bus Award to be delivered on 19th November (with Busworld and UITP taking part to the ceremony)
The award giving ceremony of the Sustainable Bus Award 2022 will be held in digital mode. The web event will take place on 19th November, with the participation of Busworld's Managing Director Mieke Glorieux and UITP's Senior Director Knowledge and Innovation Umberto Guida. It will be the culminating episode of the fourth edition of the […]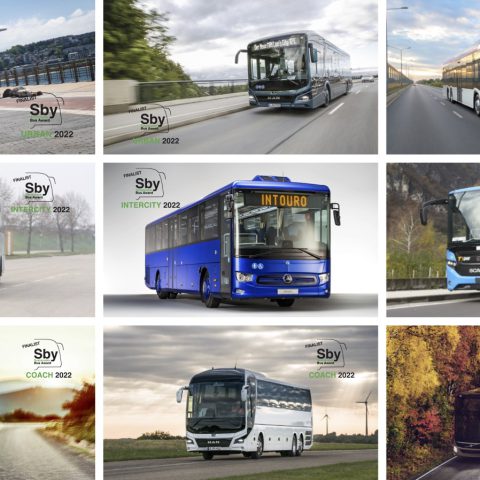 The award giving ceremony of the Sustainable Bus Award 2022 will be held in digital mode. The web event will take place on 19th November, with the participation of Busworld's Managing Director Mieke Glorieux and UITP's Senior Director Knowledge and Innovation Umberto Guida.
It will be the culminating episode of the fourth edition of the prize addressed to the most innovative and sustainable buses and coaches launched on the European market.
Busworld and UITP at the digital ceremony
«The bus and coach industry undoubtedly is a sustainable industry. An industry that can play a more active role in climate change measures. Not enough people, especially outside our industry, are aware of this. Busworld fully supports the initiative of SBY that wants to make this more obvious. Therefore it wants to assist SBY in spreading the message via its global Busworld platforms. Because it's all about bus, coach and people», comments Mieke Glorieux.
The award is split in the following categories: Urban, Intercity, Coach. As anticipated before the summer, among city buses, the challenge this year will be between three battery-electric vehicles: Irizar ie bus, MAN Lion's City E, Solaris Urbino 15 LE Electric.
In the 'Intercity' segment: the finalists are the new version of the Mercedes Intouro, the Scania Interlink LNG and the Isuzu Kendo CNG.
Among coaches, Volvo 9700 DD, MAN Lion's Coach, Indcar L9 DAF will be face to face.
The jury represents eight European countries, each of one is embodied by a leading sector-related magazine. Namely: Mobilités Magazine (France), Busfahrt (Germany), AUTOBUS (Italy), PV-Magazine (Netherlands), Infotrucker (Romania), Revija Tranzit (Slovenia), Carril Bus (Spain), Bus and coach professional (UK).