Daimler Buses at ElekBu: focus on new NMC 3 batteries and digital solutions
At the 14th Electric Bus Conference, organized by the Association of German Transport Companies (VDV) on 27/28 March in Berlin (among the most awaited public transport exhibition in Europe this year), Daimler Buses will present its electromobility solutions. This annual event (that Sustainable Bus editorial staff will be covering on-site) is considered an important meeting […]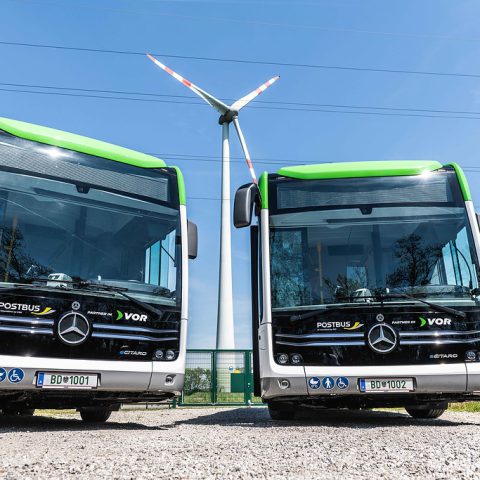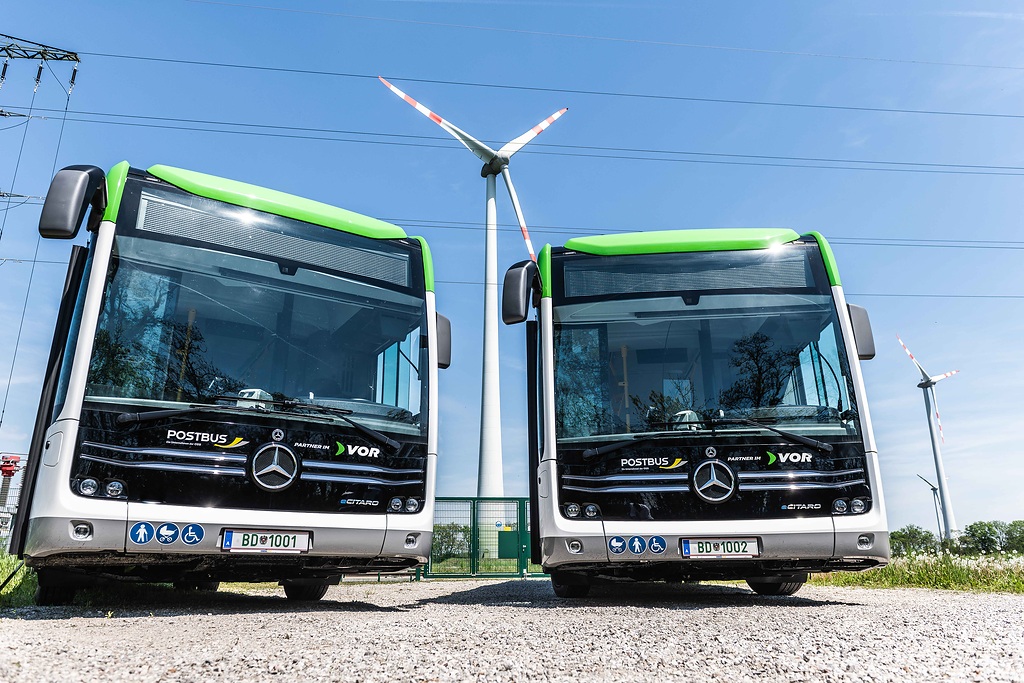 At the 14th Electric Bus Conference, organized by the Association of German Transport Companies (VDV) on 27/28 March in Berlin (among the most awaited public transport exhibition in Europe this year), Daimler Buses will present its electromobility solutions.
This annual event (that Sustainable Bus editorial staff will be covering on-site) is considered an important meeting place for industry experts from transport companies all over Germany to learn about and discuss the latest developments and electromobility solutions.
Last week Daimler Buses announced the agreement reached with the General Works Council of EvoBus GmbH in order to ensure long-term competitiveness and the German sites. The company says it "will implement various structural changes in order to permanently reduce the annual operating costs in Germany".
Mercedes eCitaro, 47% market share in German e-bus market
This year, Daimler Buses will once again be exhibiting the Mercedes eCitaro electric bus – the best-selling electric bus in Germany in 2022 with 296 registrations (a 47% market share) – at the combined trade fair and symposium, known as "Elekbu". Almost 700 eCitaro vehicles are currently being operated by German transport companies, with almost a quarter of these being articulated buses.
The two-door solo bus on exhibit is equipped with Preventive Brake Assist, the world's first active brake assistant for city buses, and Sideguard Assist, a system that detects critical situations when turning. Eco Driver Feedback (EDF) driving style assistant helps drivers achieve an efficient driving style by showing corresponding information on the display.
Visitors to the Daimler Buses booth in Convention Hall II at the Estrel Hotel Berlin can also learn about the advantages of the latest generation of NMC 3 batteries for the eCitaro as well as the Omniplus On Uptime pro digital service, which was specifically developed for the requirements of transport companies with their own workshop. On March 27 at 2:00 p.m., Nils Richert, expert for e-mobility and charging infrastructure at EvoBus, will give a presentation covering "Turnkey solutions in electromobility".
Mercedes eCitaro on order with new NMC batteries
The eCitaro has been available to order with these new high‑performance batteries since the end of 2022. German customers have already ordered around 200 eCitaro with NMC 3 batteries, including cities like Nuremberg, Hamburg, and Münster, the manufacturer highlights.
The Daimler Buses stand will provide interested visitors with detailed information on the features and benefits of the new lithium-ion batteries. These batteries have an improved cell chemistry and an optimized battery package, resulting in a significant increase in energy density. In the eCitaro solo bus, this means a maximum capacity of 588 kWh, and in the articulated bus as high as 686 kWh. Under average conditions, this results in a dependable range of 280 kilometers for the solo bus and 220 kilometers for the articulated bus throughout the battery's entire service life, Daimler Buses says. In favorable conditions, the solo bus boasts a range of well over 300 kilometers.