IAA Transportation of Hannover is renewed and becomes even more international
A new look for IAA Transportation, taking place in Hannover, Germany, September 20-25, a week dedicated to international leaders involved in logistics and transportation, both commercial and passenger. With an eye toward new trends in mobility, under the banner of sustainability and emissions-free efforts. That's it, "international." Yes, because the fair becomes even more global, […]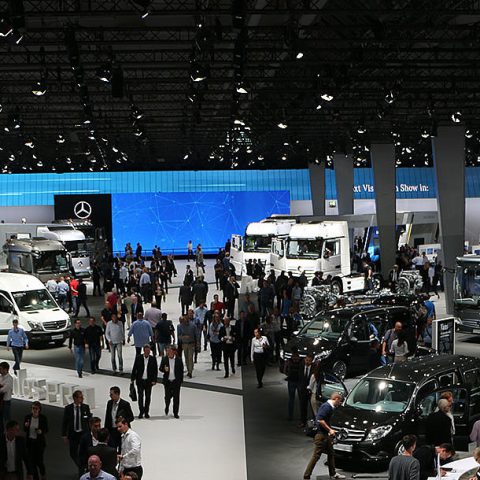 A new look for IAA Transportation, taking place in Hannover, Germany, September 20-25, a week dedicated to international leaders involved in logistics and transportation, both commercial and passenger. With an eye toward new trends in mobility, under the banner of sustainability and emissions-free efforts. That's it, "international." Yes, because the fair becomes even more global, increasing the number of exhibitors from all over the world, thus ensuring more networking opportunities with interlocutors from all latitudes.
What's new at IAA Transportation 2022
Not only new exhibitors (Hyzon Motors, Quantron AG, Nikola Corporation, HyMove, AirProducts & Chemicals, Linde, and Tevva will join big names such as Shell, Swedish e-car pioneer Volta Trucks, and Chinese truck and engine manufacturer Weichai), but also new formats and content. Like IAA Career. From professionals to newcomers, this year's IAA Transportation will be the gateway to a career in this big world, as young (and not-so-young) professionals will get to meet potential new employers at the show.
«We are very pleased to be able to make IAA Transportation more attractive to international exhibitors with a completely revamped concept. Now one thing is certain: all exhibitors attending will benefit greatly from increased international representation and networking», commented VDA (Verband der Automobilindustrie) CEO Jürgen Mindel. Who finally added: «Acquiring well-educated and creative professionals and junior staff is a priority for every company in the industry».