InnoTrans will introduce a new AI Mobility Lab exhibition area in 2024
InnoTrans is introducing in 2024 a new specialized exhibition area, focusing on AI, robotics, data protection and cybersecurity. The AI Mobility Lab will expand the exhibition's portfolio in the field of public transport. Since 1996, InnoTrans has been the international marketplace for innovations and new developments in the mobility sector. International transport companies and transport networks […]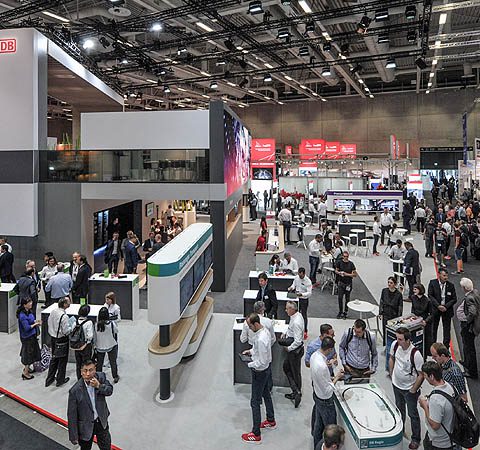 InnoTrans is introducing in 2024 a new specialized exhibition area, focusing on AI, robotics, data protection and cybersecurity. The AI Mobility Lab will expand the exhibition's portfolio in the field of public transport.
Since 1996, InnoTrans has been the international marketplace for innovations and new developments in the mobility sector. International transport companies and transport networks from around the world meet every two years at this event.
innoTrans is gaining increasing attention from the bus sector. In 2022, on the Bus Display exhibitors have been displaying their vehicles, alternative drive systems and the corresponding charging infrastructure.
InnoTrans AI Mobility Lab exhibition area in 2024
AI applications and solutions are increasingly being tested in this field. Combining transport technology and AI will in future help to make transport more and more efficient, sustainable and customer-friendly. With the help of AI, railway and transit companies can develop intelligent systems for optimising operations, predicting maintenance, improving safety and offering personalised passenger services. Security and data protection also pose growing challenges for transport companies.
"Incorporating the new AI Mobility Lab in the Public Transport segment offers exhibitors and visitors an overview of individual theme areas, enabling them to focus on the current challenges and opportunities of AI, cybersecurity, data protection and robotics in the rail industry", said Kerstin Schulz, director of InnoTrans.