TUMI towards ITF in Leipzig, promoting a conference and launching the E-Bus Mission globally
The Transformative Urban Mobility Initiative (TUMI) is heading towards ITF in Leipzig (Germany), where it'll be presenting two initiatives. On 17th the TUMI2022 Conference will be organized: it'll be all about Transforming Transport Infrastructure. The TUMI E-Bus Mission, funded by the German Ministry for Economic Cooperation and Development (BMZ), unites a core group of organizations such […]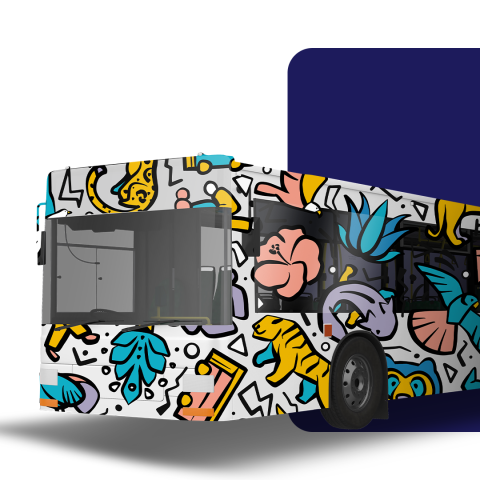 The Transformative Urban Mobility Initiative (TUMI) is heading towards ITF in Leipzig (Germany), where it'll be presenting two initiatives. On 17th the TUMI2022 Conference will be organized: it'll be all about Transforming Transport Infrastructure.
The TUMI E-Bus Mission, funded by the German Ministry for Economic Cooperation and Development (BMZ), unites a core group of organizations such as C40 Cities, Deutsche Gesellschaft für Internationale Zusammenarbeit (GIZ), The International Council on Clean Transportation (ICCT), The Institute for Transportation and Development Policy (ITDP), ICLEI – Local Governments for Sustainability, The International Association of Public Transport (UITP) and World Resources Institute (WRI) that works together to accelerate the transition to electric buses in the Global South.
TUMI says it «will build on Germany's G7 presidency and engagement on the topic of sustainable infrastructure and put a spotlight on the importance of achieving a sustainable transport infrastructure transformation. The Conference is a space to spark conversations and discuss with experts on the field how the transformation towards sustainable transport infrastructure can succeed and ensure reaching the international climate goals; how do we warrant this transformation is gender-sensitive and inclusive and how will we close the infrastructure investment gap in the transport sector?».
The conference will be held at 2.30 pm CEST and will be entitled "Turning E-Bus Plans into Action – How Cities are Transforming their Public Transport Systems".
Speakers:
Michael Njonge, Project Director NAMATA
Ángela María Orozco Gómez, Transport Minister Colombia
Torsten Schmidt, Project Lead E-Buses, Leipziger Verkehrsbetriebe (LVB)
Heather Thompson, CEO, ITDP
Dan Welch, Manager, eMobility, WRI
TUMI E-Bus Mission global launch
The TUMI E-Bus Mission Global Campaign Launch will take place on the 18th May: «Urban mobility decision-makers are free to choose from a myriad of existing options when planning their urban mobility transformation – but there will never be a perfect off-the-shelf solution out there. Our cities are to unique and complex for pre-fabricated mobility offerings. That's what makes the TUMI E-Bus Mission special: we are grateful to work together with our TUMI E-Bus Mission Partners to activate an extensive knowledge network and expert exchange to support cities with the electrification of bus fleets globally!», TUMI explains.
The TUMI E-Bus Mission (that see Sustainable Bus as media partner) will support 20 deep dive cities in their transition towards electric bus deployment. National and regional core groups will help to upscale these efforts to 100 mentee cities until the end of 2022. Until 2025, 500 cities will be inspired, and these actions will lead to the procurement of more than 100,000 e-buses, resulting in a reduction of more than 15 megatons of CO2 emissions. The increased demand for e-buses worldwide will accelerate the technology maturation and mass roll-out of the technology. The ambitious project was developed out of the Action towards Climate-friendly Transport (ACT)-Initiative, launched at the 2019 UN Climate Action Summit in September 2019.