Sustainable Bus becomes media partner for TUMI E-Bus Mission
Ambitious steps are needed to limit global warming and to achieve the goals of the Paris Agreement. The electrification of urban buses is considered an important element in the decarbonization of urban transport. It also helps to reduce local air pollution and increase the quality of life in urban areas. The TUMI E-Bus Mission will […]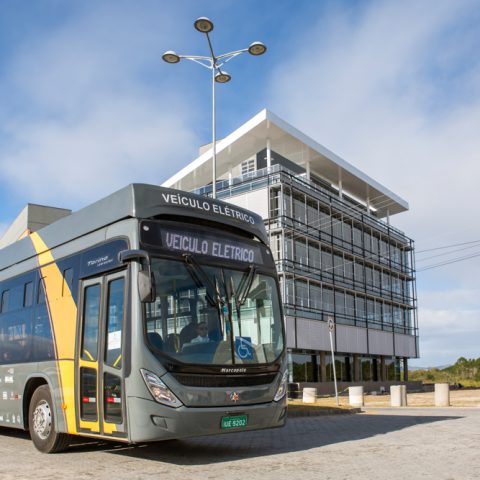 Ambitious steps are needed to limit global warming and to achieve the goals of the Paris Agreement. The electrification of urban buses is considered an important element in the decarbonization of urban transport. It also helps to reduce local air pollution and increase the quality of life in urban areas.
The TUMI E-Bus Mission will support 20 deep dive cities in their transition towards electric bus deployment. National and regional core groups will help to upscale these efforts to 100 mentee cities until the end of 2022. Until 2025, 500 cities will be inspired, and these actions will lead to the procurement of more than 100,000 e-buses, resulting in a reduction of more than 15 megatons of CO2 emissions. The increased demand for e-buses worldwide will accelerate the technology maturation and mass roll-out of the technology. The ambitious project was developed out of the Action towards Climate-friendly Transport (ACT)-Initiative, launched at the 2019 UN Climate Action Summit in September 2019.
TUMI E-Bus Mission involves BMZ, C40 ICCT, UITP, WRI
The TUMI E-Bus Mission, funded by the German Ministry for Economic Cooperation and Development (BMZ), unites a core group of organizations such as C40 Cities, Deutsche Gesellschaft für Internationale Zusammenarbeit (GIZ), The International Council on Clean Transportation (ICCT), The Institute for Transportation and Development Policy (ITDP), ICLEI – Local Governments for Sustainability, The International Association of Public Transport (UITP) and World Resources Institute (WRI) that works together to accelerate the transition to electric buses in the Global South. 
Sustainable Bus is TUMI E-Bus Mission media partner
Sustainable Bus is media partner of the TUMI E-Bus Mission. Sustainable Bus is the only international media fully focused on clean buses and sustainability in the field of public transport. Founded in 2018 under the domain www.sustainable-bus.com, followed in 2020 by the launch of Sustainable Bus Magazine, it has so far established itself as an essential tool for professionals involved, both from industry and PTOs/PTAs perspectives, in the planning and implementation of low/zero emission public transport projects and operations.