Alexander Dennis H2.0 hydrogen bus on the launching pad
Alexander Dennis Limited announced that its next generation double deck fuel cell bus will deliver a zero-emission range of up to 300 miles. It will be powered by a Ballard fuel cell power module through the Voith Electrical Drive System (VEDS). The same system adopted by Wrightbus. It is expected to be on the road […]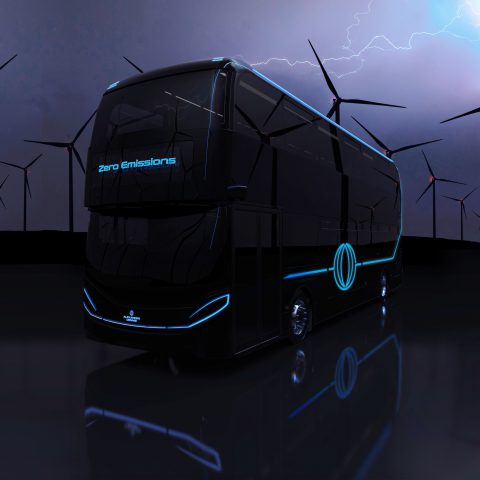 Alexander Dennis Limited announced that its next generation double deck fuel cell bus will deliver a zero-emission range of up to 300 miles. It will be powered by a Ballard fuel cell power module through the Voith Electrical Drive System (VEDS). The same system adopted by Wrightbus.
It is expected to be on the road before the end of the year. This new project announced by ADL follows the announcement, in late 2018, of the beginning of a fuel cell bus venture. A project that has been entirely reconsidered.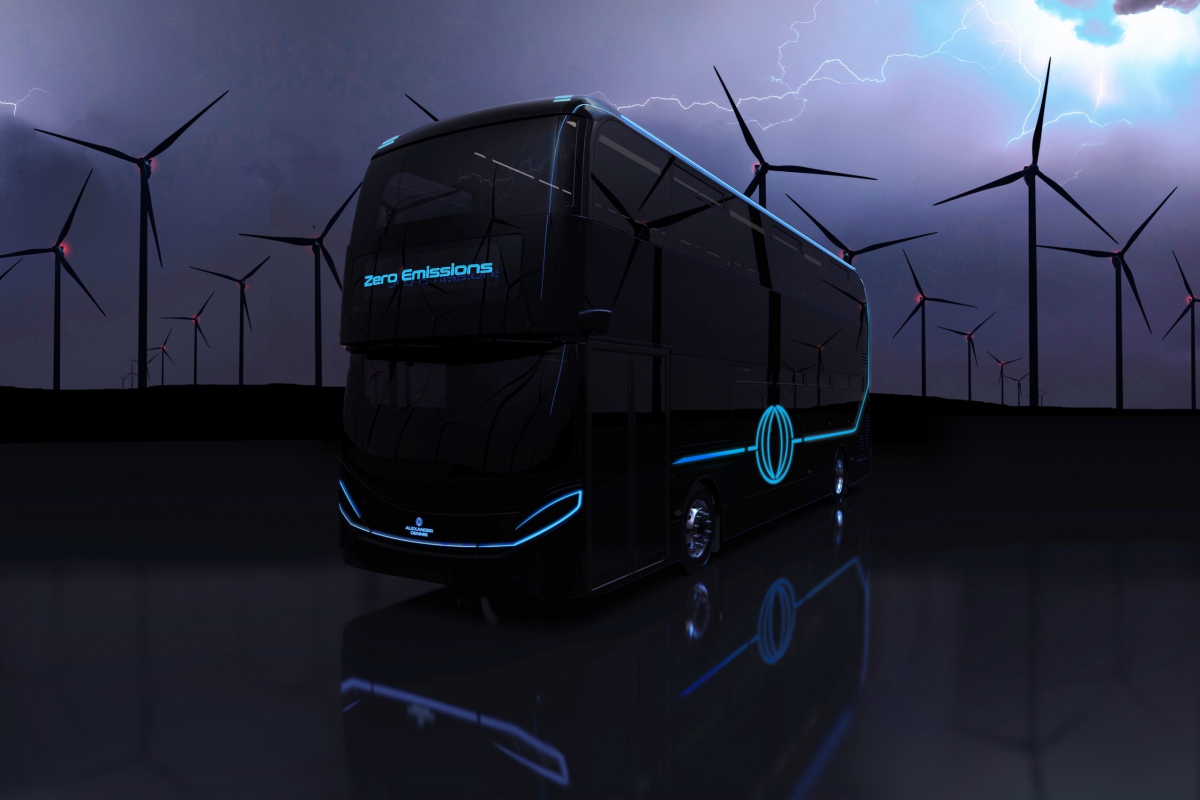 Alexande Dennis H2.0 on the road by the end of 2021
Designed and fully built in Britain, ADL's next generation hydrogen double decker – which is being developed under the project name Alexander Dennis H2.0 and expected to be on the road before the end of the year – supports the development of skills in the growing clean vehicle technology sector and boosts the UK hydrogen economy, while delivering governments' net zero targets through the carbon-neutral electrification of high-mileage bus routes.
H2.0 is ADL's second-generation hydrogen platform, incorporating learnings from nationwide trials to set new standards for range and efficiency. It builds on more than 25 years of hydrogen experience of New Flyer, another NFI Group subsidiary and one of the global pioneers in hydrogen buses in the US.
VEDS on the Alexander Dennis H2.0
ADL's next generation hydrogen bus H2.0 is an integral vehicle design that perfectly balances weight and maximises saloon space, the company points out
H2.0 uses the latest technology in the form of the Voith Electrical Drive System. This boosts energy regeneration during the braking phase and delivers increased efficiency that is further enhanced by advanced thermal management which uses excess heat from the fuel cells and driveline to heat the saloon, minimising additional power requirement.
Hydrogen buses, a crucial sector for the UK
ADL President & Managing Director, Paul Davies said: "Alexander Dennis H2.0 is going to be a milestone for zero emission technology with unrivalled efficiency that gives a class-leading range, perfect for high mileage routes that battery technology doesn't cover. Designed and built in Britain, our next generation hydrogen bus will retain investment in our economy and boost skills in clean vehicle technology, a crucial sector for future development as the United Kingdom targets net zero by 2050."