Bolzano to add 13 zero emission buses in the fleet (with 10 articulated fuel cell buses)
SASA Bolzano is going to roll out a further batch of 13 zero emission buses (with 18-meter fuel cell buses). The local government has given 'go-ahead' to a project that will see the operator taking part in a national call for tender for three battery-powered and ten articulated fuel cell buses, as reported on the […]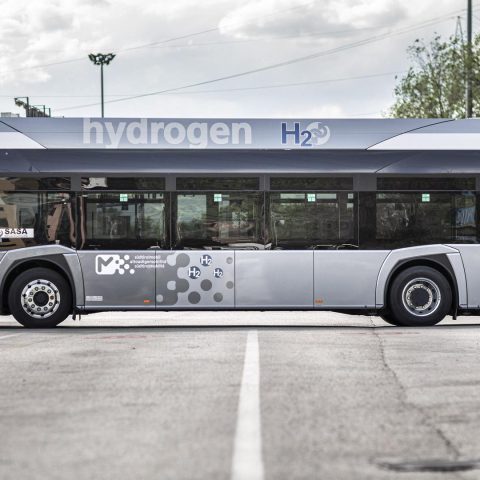 SASA Bolzano is going to roll out a further batch of 13 zero emission buses (with 18-meter fuel cell buses). The local government has given 'go-ahead' to a project that will see the operator taking part in a national call for tender for three battery-powered and ten articulated fuel cell buses, as reported on the local media Corriere dell'Alto Adige and on the Italian specialized media Autobusweb.
What is interesting, the operator will purchase 18-meter fuel cell buses, a configuration that, today, is not available. However, such models will be on the market very soon: Solaris will unveil in September an articulated version of its fuel cell bus. CaetanoBus will launch a 18-meter version H2-powered within 2023.
SASA Bolzano, a pioneer in fuel cell buses
SASA Bolzano has inaugurated in May 2021 a batch of 12 Solaris Urbino hydrogen, powered thanks to a hydrogen filling station installed within the public transport company's depot. Thanks to this latest supply, the Italian city features today one of the largest fuel cell bus fleets in Europe, and the first at all in Italy. SASA has been operating Mercedes-made hydrogen buses since eight years already, as the company took part to the EU-backed project CHIC.
SASA's goal is to have a totally clean vehicle fleet. A goal that will be pursued also thanks to fundings coming from the European Next Generation EU plan. A fleet of 13 zero emission buses is then awaited in the North Italian city. According to the local media, SASA will procure 3 battery-electric and 10 hydrogen-powered buses.