Ten hydrogen buses for Wiesbaden (Germany). Delivered today by CaetanoBus
CaetanoBus has just delivered 10 hydrogen buses in Wiesbaden (Germany). The same city where a large batch of Mercedes eCitaro e-buses (the first with solid-state batteries) are running. Following the contract signed between representatives of the public transport operator of Wiesbaden and CaetanoBus, at the beginning of the year, the city received today the first […]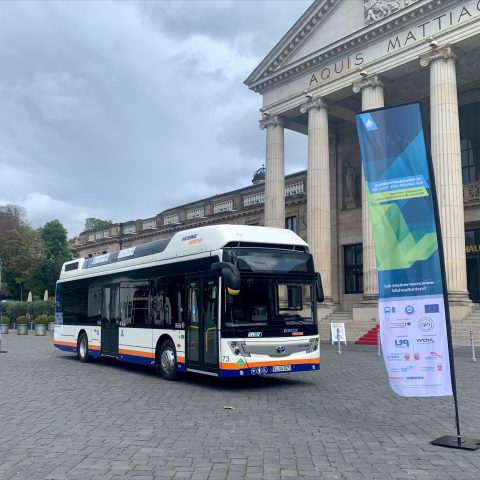 CaetanoBus has just delivered 10 hydrogen buses in Wiesbaden (Germany). The same city where a large batch of Mercedes eCitaro e-buses (the first with solid-state batteries) are running.
Following the contract signed between representatives of the public transport operator of Wiesbaden and CaetanoBus, at the beginning of the year, the city received today the first unit of 10 hydrogen buses, H2.City Gold.
Fuel cell buses in Germany
The 12-meter hydrogen-powered buses will be operated by ESWE Verkehr, the public transport operator of Wiesbaden, on the routes 16 and 17. As a mobility service provider for the state capital Wiesbaden, ESWE Verkehr pursues the goal of locally emission-free public transport. The new and emission-free fuel cell buses are an important part of the clean air plan for the state capital Wiesbaden.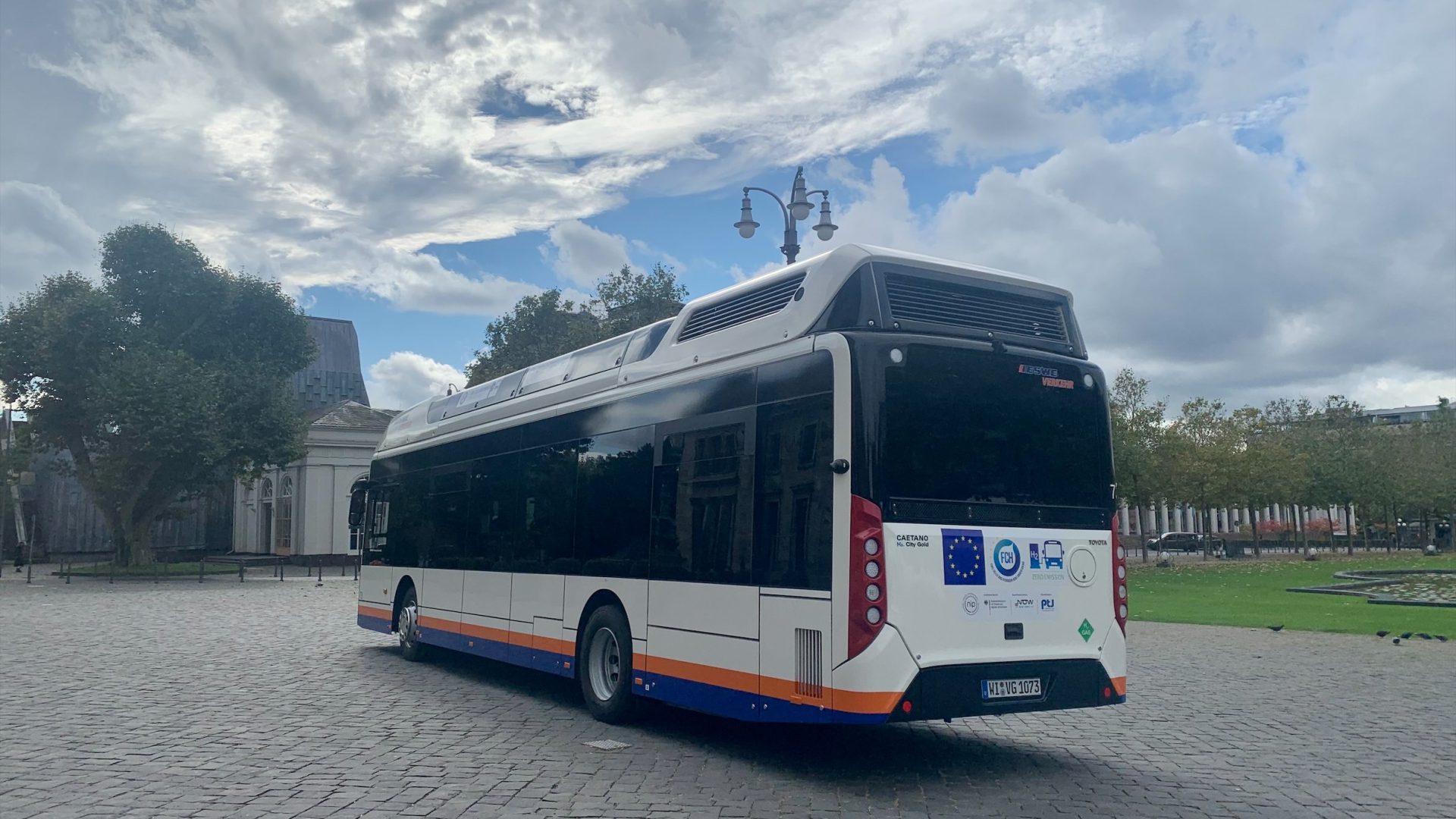 The ten 2-door H2.CityGold units will be equipped with a Toyota fuel cell, a small battery pack with 44 kWh capacity and a Siemens power train with 180 kW peak power. The type IV hydrogen tanks will have a total capacity of 37.5kg to offer a drive range over 400 kilometres on a single refill. The H2.City Gold from CaetanoBus has the most advanced technology available on the market presently and offer to drivers and passengers an unique experience.
"We are very happy with the arrival of the first H2.City Gold in Wiesbaden. It's a pleasure to have our mobility solutions chosen to be part of a sustainable and greener way of living in such an important market for us", referred Patrícia Vasconcelos, CEO of CaetanoBus.
Caetano is thinking about the future of mobility for the last 75 years. Our purpose is to work every day to provide our customers safer and more sustainable solutions, to improve the quality of life for people and cities. Thinking ahead of our time was the greatest heritage left from our Founder. "Yesterday, as today, our vocation is the future", Salvador F. Caetano.