Clermont-Ferrand will have 14 H2 buses in operation within a test project managed by Keolis. 10 Safra HYCITY ordered
Clermont Auvergne Métropole and the Clermont City Public Transport Service (SMTC-AC) have awarded Keolis a contract to test a hydrogen-powered bus service on a major line of the T2C public transport network. Starting in September 2024 and for a period of ten years, Keolis will be tasked with the operation and maintenance of 14 new […]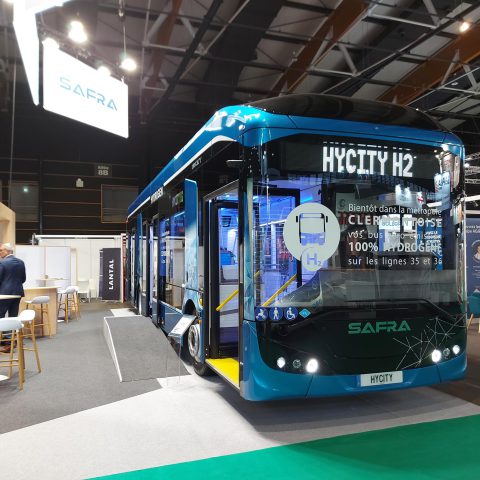 Clermont Auvergne Métropole and the Clermont City Public Transport Service (SMTC-AC) have awarded Keolis a contract to test a hydrogen-powered bus service on a major line of the T2C public transport network.
Starting in September 2024 and for a period of ten years, Keolis will be tasked with the operation and maintenance of 14 new and retrofitted hydrogen-powered vehicles (10 vehicles will be provided by Safra and belong to series HYCITY, just presented at Busworld). The group states it will also fulfil the role of project manager for this experiment.
Safra to provide 10 HYCITY
The project's partners presented this pilot test on Wednesday 18 October at the national transport congress (RNTP), in the presence of Marie-Ange Debon, Keolis Chairwoman and Group Chief Executive Officer, Olivier Bianchi, Mayor of Clermont-Ferrand and President of Clermont Auvergne Métropole, and François Rage, Chairman of SMTC-AC.
Since 2020, the public-private entity has stopped purchasing diesel-powered buses and, in late 2025, will be commissioning 40 new battery-electric BRTs. Its aim is to have a fleet made up entirely of "low-emission" vehicles by 2035. This new hydrogen-based experiment is fully in line with the energy and ecological transition strategy set out by the Clermont-Ferrand metropolitan area.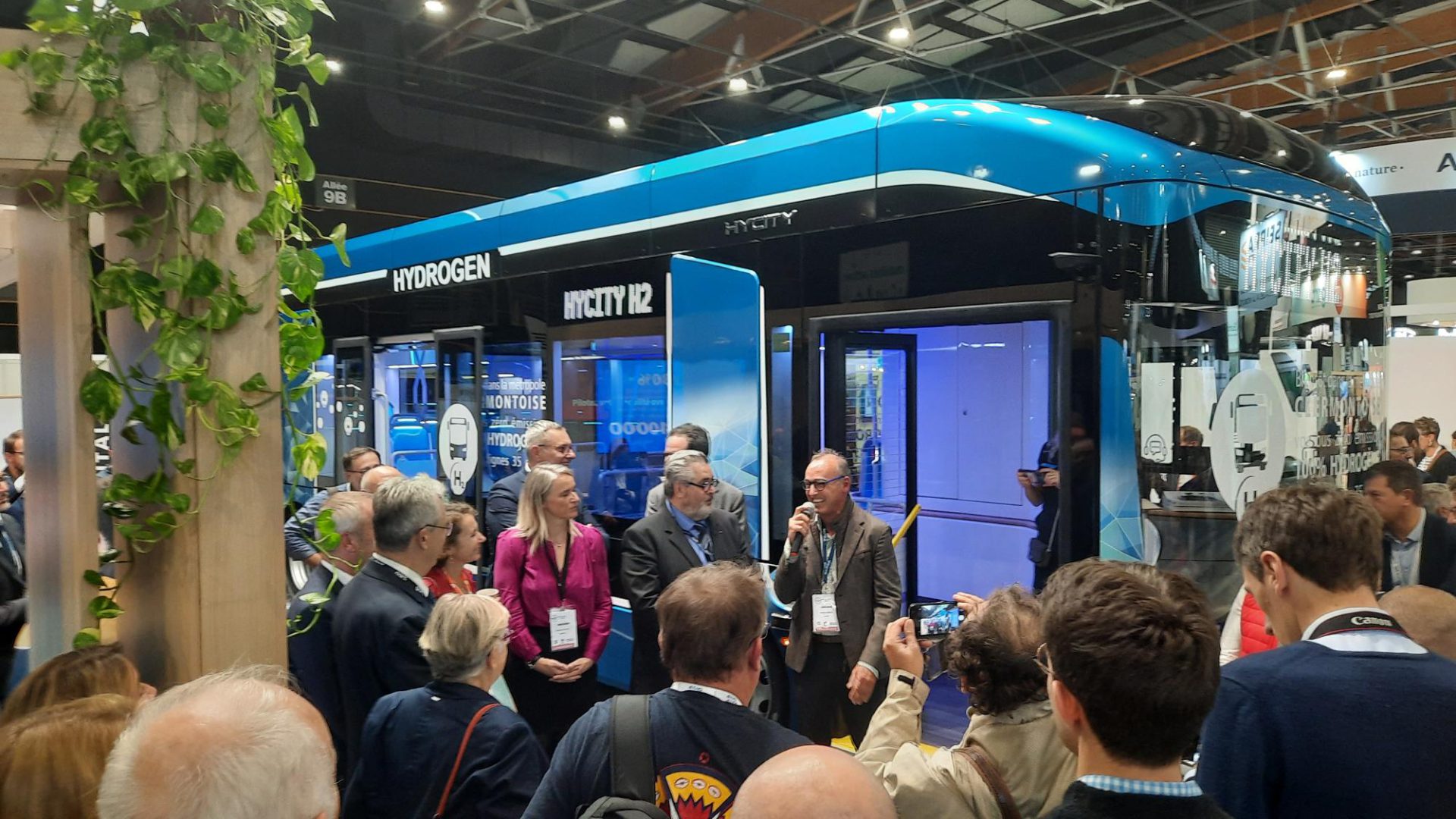 The project includes the development of a local ecosystem dedicated to hydrogen, from the production of 100% carbon-free energy (Gravanches station), to the fuelling of the vehicle fleet (compression and fuelling station at Cournon-d'Auvergne), and the commissioning of ten new buses and four retrofitted coaches.
A local ecosystem for hydrogen in Clermont-Ferrand
Olivier Bianchi, Mayor of Clermont-Ferrand and President of Clermont Auvergne Métropole: "The issue of mobility and alternatives to the private car is a major challenge in the fight against climate change and in making everyday life easier for the people who live in our region. Our city, our urban area and their partners are fully mobilised on this issue, in particular with the implementation of the InspiRe project. By testing a fleet of hydrogen-powered vehicles, we hope to rise to the challenge of innovation and create the mobility solutions of the future."
François Rage, First Vice-President of Clermont Métropole in charge of sustainable mobility, and Chairman of SMTC-AC: "As a mobility-organising authority, SMTC-AC has to think longterm by preparing for the future of public transport on our network. Although future BRT lines will be electric – a tried and tested technology – we are already thinking ahead by experimenting with hydrogen-powered buses. The objective is twofold: to invest in a highpotential sector and to gain the expertise required to deploy this technology once it reaches maturity."
Marie-Ange Debon, Keolis Chairwoman and Group Chief Executive Officer: "As a mobility operator, our role is to guide our customers through their energy transition and their decision making so that their region may benefit from the most adapted solution in terms of energy, vehicles and infrastructure. We would like to thank Clermont Auvergne Métropole and SMTCAC for having commissioned us with the management of this innovative project. We are proud to be supporting the implementation of 100% hydrogen-powered mobility on this line in the heart of the Clermont-Ferrand metropolitan area."
"This new contract we've just won is further proof that our new HYCITY vehicle perfectly meets our customers' expectations. It's the fruit of long-standing teamwork, and we can't wait to see these 10 vehicles on the Clermont-Ferrand network. The InspiRe project is a great showcase for our latest generation of hydrogen buses, and will enable us to demonstrate to other local authorities the relevance of hydrogen in a policy of decarbonizing transport", announced Eric Baleviez, CCO at Safra.