Safra showcased the Hycity fuel cell bus at Busworld (with 18m version awaited by end 2024)
Safra finally raised the curtain on the new Hycity hydrogen bus at Busworld. The vehicle replaces its predecessor, the Businova. The Safra Hycity is offered in 2 and 3-door versions with low and full flat floors. It completes the catalog of solutions around decarbonized mobility offered by the company, including the H2-PACK hydrogen retrofit kit, […]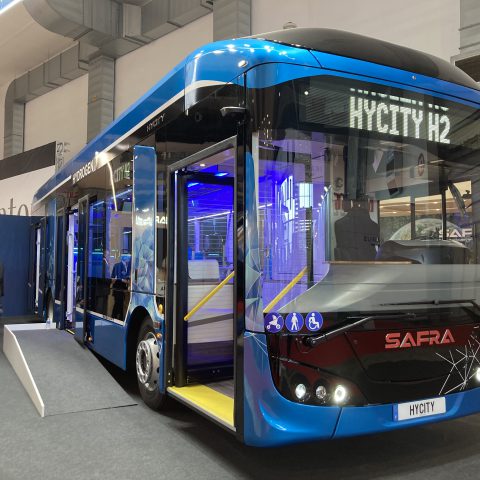 Safra finally raised the curtain on the new Hycity hydrogen bus at Busworld. The vehicle replaces its predecessor, the Businova.
The Safra Hycity is offered in 2 and 3-door versions with low and full flat floors. It completes the catalog of solutions around decarbonized mobility offered by the company, including the H2-PACK hydrogen retrofit kit, which enables diesel coaches to be converted into zero-emission vehicles.
Safra fuel cell bus with Symbio fuel cell module
Deliveries are expected to begin in March 2023. The 18-meter version, in demo vehicles, is awaited by end 2024. Ten units of the 12-meter are going to be delivered in Dunkirk.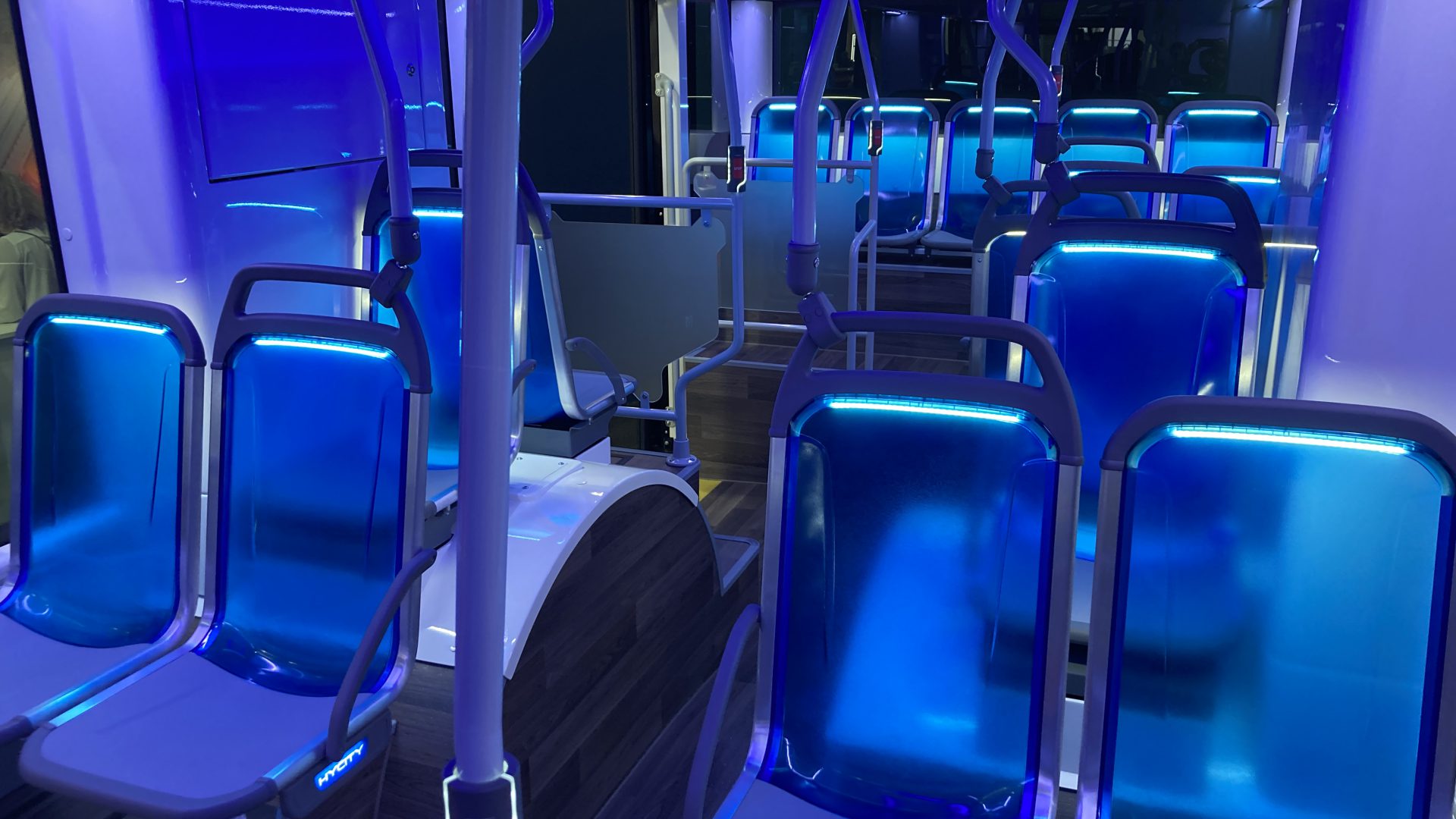 Giving some specs, the range claimed by the manufacturer is 350 km, while it takes just 15 minutes to quickly recharge the batteries, supplied by Microvast. More than 100 passengers, on the other hand, the maximum capacity. High-quality components: the fuel cells are by Symbio, by Thermo King the ventilation and by ZF the axles.
"This show is a great opportunity to highlight the company's strategy, which has always focused on low-carbon mobility, through this flagship product. We're very proud to be able to present it at Busworld 2023, surrounded by bus manufacturers from all over the world" declared Stéphane Prin, CEO of SAFRA.