Cummins and Sinopec join forces. Sino-American joint-venture with focus on green hydrogen for the Chinese market
Cummins and Sinopec, the brand of China Petrochemical Corporation, have announced a joint venture aimed at boosting the production of green hydrogen addressed to the Chinese market. More into details, the joint venture is expected to accelerate the affordability and availability of green hydrogen through increased technological innovation, research and development, and manufacturing capacity. That's what […]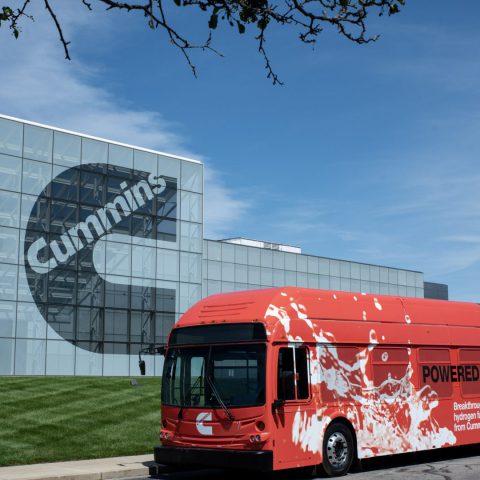 Cummins and Sinopec, the brand of China Petrochemical Corporation, have announced a joint venture aimed at boosting the production of green hydrogen addressed to the Chinese market.
More into details, the joint venture is expected to accelerate the affordability and availability of green hydrogen through increased technological innovation, research and development, and manufacturing capacity. That's what the two companies stated in the official press release.
Cummins and Sinopec for hydrogen market in China
As one of the largest hydrogen energy suppliers in China, Sinopec's annual hydrogen production reaches 3.5 million tons, accounting for 14 percent of national hydrogen production. Last year, Sinopec set the vision of becoming the world's leading clean energy chemical company and positioned the entire hydrogen industry chain as the core business for its new power strategy.
Now Cummins Enze, located in Foshan, Guangdong Province in China, will initially invest 47 million dollars to locate a manufacturing plant to produce proton exchange membrane (PEM) electrolyzers. The plant will initially have a manufacturing capacity of 500 megawatts of electrolyzers per year upon completion in 2023, which will be gradually increased over the next five years to reach one gigawatt of manufacturing capacity per year. Cummins Enze will also provide a variety of hydrogen generation system solutions to meet diversified application requirements.
Cummins: over 600 electrolyzers worldwide
Cummins has a broad portfolio of enewable hydrogen generation technologies, including PEM electrolyzer and fuel cell solutions. To date, the company has deployed more than 2,000 fuel cells and 600 electrolyzers globally. Cummins has recently announced some significant partnerships focused on hydrogen development. The one with Air Products is addressed to the development of fuel cell trucks, while the one signed with Chevron intends to invest in search of business opportunities in hydrogen or other green energy sources. The company is focusing deeply on the hydrogen economy, without leaving apart battery-electric applications: Cummins is also into partnership with Gillig (it provides drivetrain as well), still in the US, and with BusTech group in Australia.
"Green hydrogen is the ultimate technology of the hydrogen energy industry in the future", said Zhou Yuxuan, General Manager of Enze Fund and Chairman of the joint venture. "Both gray and blue hydrogen technologies (gray hydrogen with carbon capture technology) are just a transition. We will use Sinopec's current industry resources and lay out the green hydrogen industry chain to achieve greater progress".