Germany, Bielefeld transport company moBiel starts testing of CaetanoBus hydrogen bus
Bielefeld transport company moBiel, in Germany, is now testing in real operation four fuel cell buses from CaetanoBus. In the future, the hydrogen for the specially built filling station will be produced on site. moBiel tests fuel cell buses The project announced in 2020 is thus gaining momentum. The H2.City Gold hydrogen buses are used […]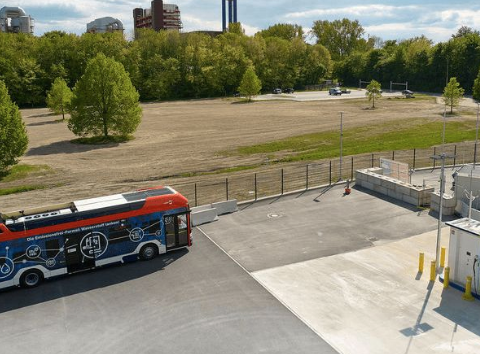 Bielefeld transport company moBiel, in Germany, is now testing in real operation four fuel cell buses from CaetanoBus.
In the future, the hydrogen for the specially built filling station will be produced on site.
moBiel tests fuel cell buses
The project announced in 2020 is thus gaining momentum. The H2.City Gold hydrogen buses are used on route 29 between Baderbach and Schildhof. The vehicles will drive all day on the 7.6-kilometer route with a total of 24 stops. This test run is intended to show, among other things, how far the buses can get with a tank load of 37.5 kilograms of hydrogen.
The vehicles will be refueled once a day to be able to do more than 400km, on a hydrogen filling station next to the parking hall for the buses.
The Caetano H2.City Gold, developed in partnership with Toyota and launched in 2019,  is also already present and being used in Schleswig-Holstein as part of the eFarm project, by ESWE Verkehr in Wiesbaden and by Mainzer VG in Mainz.