An hydrogen bus pilot to be held in Moscow in 2022
Following the Mayor's announce that Moscow will no more buy diesel buses for public transport, state-owned public transport company Mosgortrans today released that «Hydrogen buses are a next step of Moscow surface transport development». A sample of the hydrogen bus will be developed for testing in Moscow by September 2022. The next stage is the […]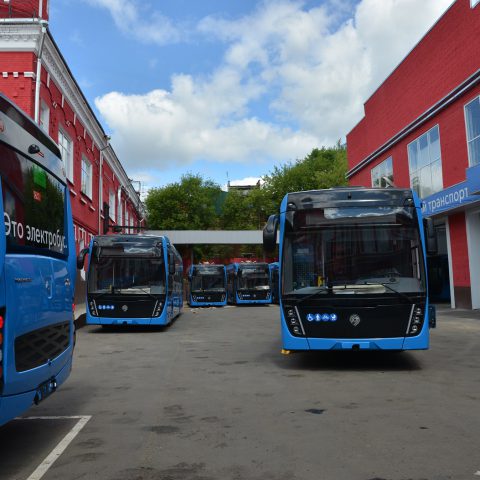 Following the Mayor's announce that Moscow will no more buy diesel buses for public transport, state-owned public transport company Mosgortrans today released that «Hydrogen buses are a next step of Moscow surface transport development».
A sample of the hydrogen bus will be developed for testing in Moscow by September 2022. The next stage is the creation of the production of buses on hydrogen fuel, the company says.
Hydrogen bus in Moscow, soon
Today Maksim Liksutov, Deputy Mayor of Moscow for Transport, General Director of KAMAZ Sergey Kogogin and Chairman of the Management Board of RUSNANO Management Company Sergey Kulikov signed the agreement on this at the Moscow Urban Forum. Thus, an innovative center for the production of hydrogen buses will be created on the basis of SVARZ plant in 2023, it is made public.
The next step in the development of energy-efficient and environmentally friendly transport will be the use of hydrogen fuel to generate electricity directly on the bus itself. So the main fuel will be hydrogen, and there is no need for charging stations.
"Improving the environment is one of our most important priorities in Moscow. We continue to adapt public transport in accordance with the "green" agenda. It is important for us to create a modern, convenient, environmentally friendly transport in Russia. Today we are working on the creation of a hydrogen bus – the most modern urban surface transport in the world. It will be developed on the basis of SVARZ plant for the production of electric buses. This will be a Russian development for Moscow and the residents of the city. New hydrogen buses will become the most environmentally friendly, innovative and safe transport for passengers of our city" – Maksim Liksutov, Deputy Mayor of Moscow for Transport
In order to launch a full-fledged hydrogen transport, it will be necessary to create a charging infrastructure that meets the requirements of Rostechnadzor. However, we expect to see the first samples of hydrogen buses made in Moscow in 2022-2023 already.