RVK signed its 3rd order for Solaris hydrogen buses: 18 more articulated buses headed to Cologne
RVK has announced its third order for Solaris hydrogen buses. With an already impressive fleet of 35 hydrogen Solaris buses, RVK will further enhance its green initiative by adding 18 e-buses in an articulated version. The selected model, Urbino 18 hydrogen, will feature cutting-edge driver assistance systems, Solaris states. 31 units went into operation earlier this year. The buses will operate on RVK's lines in Cologne. Deliveries are scheduled […]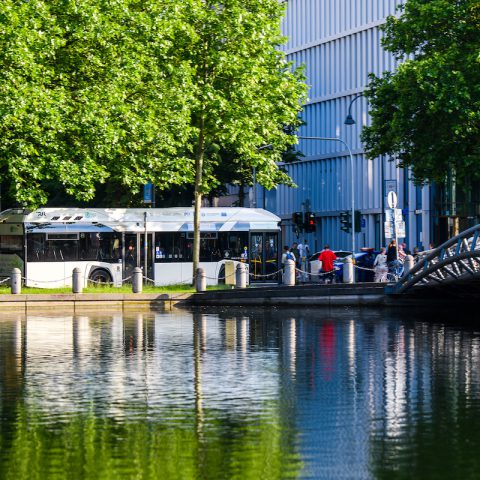 RVK has announced its third order for Solaris hydrogen buses. With an already impressive fleet of 35 hydrogen Solaris buses, RVK will further enhance its green initiative by adding 18 e-buses in an articulated version. The selected model, Urbino 18 hydrogen, will feature cutting-edge driver assistance systems, Solaris states. 31 units went into operation earlier this year.
The buses will operate on RVK's lines in Cologne. Deliveries are scheduled for the second half of 2024.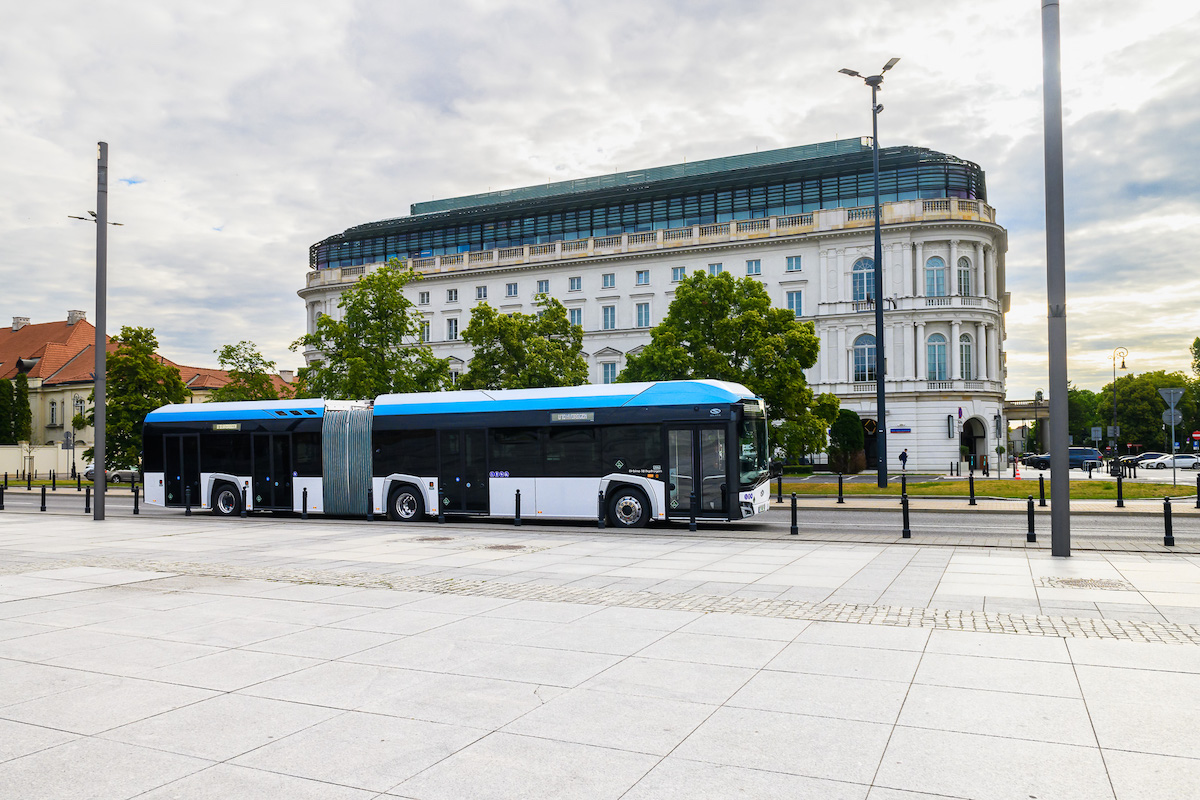 More Solaris hydrogen buses for RVK in Cologne
The Urbino 18 hydrogen buses for Cologne will feature an electric central motor and a modular drive. Equipped with 100 kW fuel cell set by Ballard Power Systems, these buses will utilize more than 50 kilograms of hydrogen gas stored in 8 tanks on the vehicle's roof, ensuring a guaranteed range of 350 kilometers regardless of weather and topographic conditions, OEM says. The fuel cell will be supported by two Solaris High Power batteries, based on LTO formula, each with a capacity of 30 kWh.
Noteworthy systems supporting the driver's work include the eSConnect monitoring and remote fleet management system, as well as the MobilEye Shield+ system, designed to detect objects near the bus, ensuring enhanced safety for passengers and pedestrians.
Olivier Michard, Solaris Board Member responsible for Sales, Marketing, and After Sales, states: "Cologne and Bonn area is becoming a European leader in the use of hydrogen technology in public transportation. Starting with the first Urbino hydrogen ordered in 2020, we have initiated a partnership with RVK that sets new standards for European carriers".