Safra, the debut of the Businova Hydrogen bus developed with Symbio
Safra is partnering with the Michelin's subsidiary Symbio to develop a French-made hydrogen bus. The bus, that belongs to the Businova range, has been recently launched and features, according to the manufacturer, a range of 300 km available after 30 minutes' charging time. The first units (6 in total) have been delivered to Artois-Gohelle. Safra […]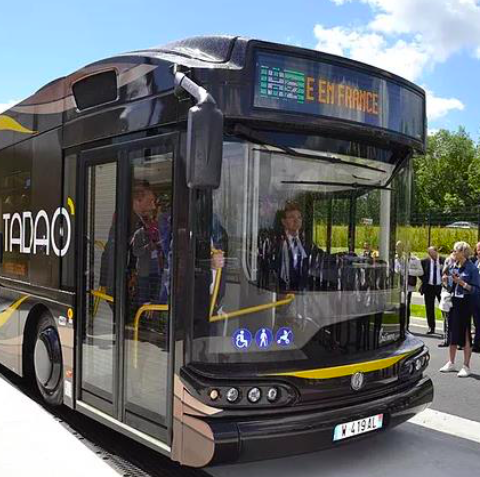 Safra is partnering with the Michelin's subsidiary Symbio to develop a French-made hydrogen bus. The bus, that belongs to the Businova range, has been recently launched and features, according to the manufacturer, a range of 300 km available after 30 minutes' charging time.
The first units (6 in total) have been delivered to Artois-Gohelle. Safra is also shipping a further 5 units to the rental company BE Green and one to Le Mans.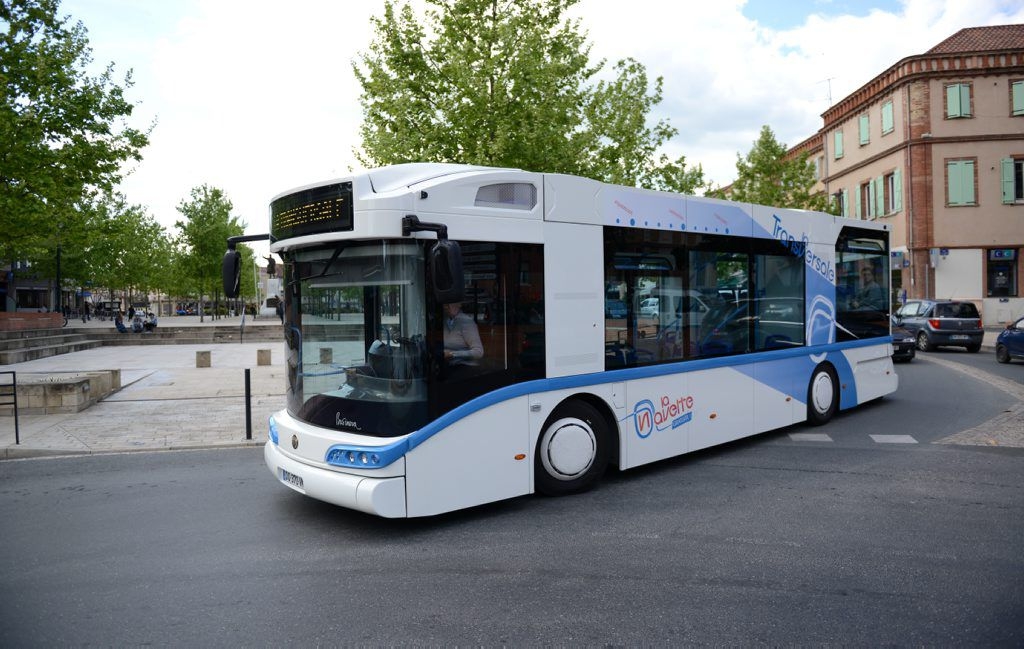 Hydrogen tank and big battery. It's Safra's way
The bus features a bi-modular chassis and a free-standing structure. Safra and Symbio (the hydrogen' specialist in Michelin group, in charge of realizing hydrogen fuel cell kits for several kinds of vehicles) opted for a smart hybrid system, integrating a 30kW fuel cell module (model H2Motiv) and a 132kWh battery pack (a "mid-power" unit). This means that the bus carries less hydrogen than a "Full Power" solution (which uses a small battery and a large cell). For instance, the newly released Solaris Urbino 12 hydrogen has a 29 kWh battery.
Safra, focus on electric buses
Safra currently produce a range of urban buses under Businova brand. These are available in 3 sizes (9.5m, 10.5m and 12m) and with four kinds of driveline: plugin hybrid, battery electric for depot charging, battery electric for fast charge and hydrogen).
The development process of Safra Businova Hydrogen passed through several steps during two years time. First, the integration of the overall electrical system. Major integration work was needed to reduce the weight and size of the cell, allowing it to be successfully integrated into the vehicle, Safra points out. Then, the hybrid hydrogen/battery system was optimized and the teams worked together to ensure that all of the current safety requirements were met.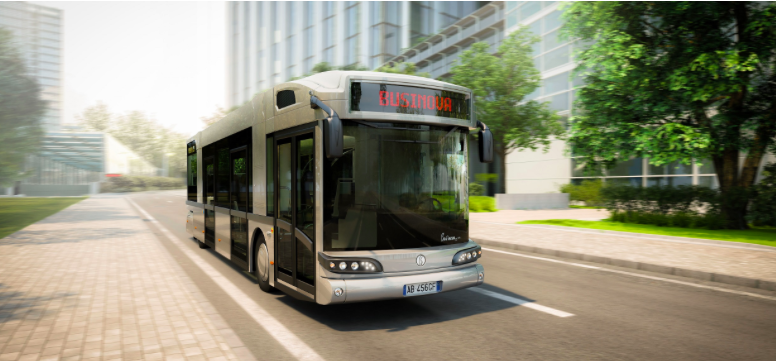 Hydrogen buses and French National Hydrogen Plan
Designed to be economical and environmentally friendly. The launch of the Businova is very much in line with France's own CO2 and fine particle emission targets (the vehicle is "zero-emission"). Its roll-out is also featured as part of the National Hydrogen Plan, launched in June 2018, whose target is to accelerate France's move towards sustainable energy sources. The goal of the plan is to release 800 heavy vehicles (including buses) by 2023, and another 800-2000 by 2028, Safra highlights.
Hydrogen buses for sustainable transport
"While hydrogen technology was always at the forefront of the Businova development project, the success of this technological innovation comes down to the hard work and dedication of our own teams and those of our partners. Hydrogen really is a terrific solution, allowing us to develop a truly sustainable transport solution. This is completely on-point, and is sure to have a bright future ahead of it" says Vincent Lemaire, the President of Safra.
"Effective collaboration between teams (going further than the traditional client/supplier relationship) is a key success factor in the developing hydrogen vehicle market," explains Fabio Ferrari, the Managing Director for Symbio. "I'm delighted to say that it has been a resounding success for this project, cutting the vehicle development time right down".