The first order for Solaris 18m fuel cell bus comes from Aschaffenburg (Germany)
The German transport company Stadtwerke Aschaffenburg Verkehrs GmbH turned to Solaris with an order for 12 fuel cell buses: 10 Urbino 12 hydrogen units and 2 Urbino 18 hydrogen buses, which will operate in the Lower Franconia region. This order marks Solaris's first for the 18-meter hydrogen-powered buses, which were launched in autumn 2022. The […]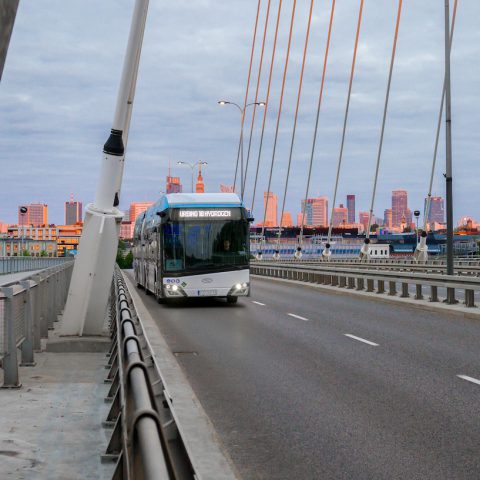 The German transport company Stadtwerke Aschaffenburg Verkehrs GmbH turned to Solaris with an order for 12 fuel cell buses: 10 Urbino 12 hydrogen units and 2 Urbino 18 hydrogen buses, which will operate in the Lower Franconia region.
This order marks Solaris's first for the 18-meter hydrogen-powered buses, which were launched in autumn 2022. The buses are expected to hit the roads of Aschaffenburg in 2024.
The Urbino 12 hydrogen buses have already been ordered in quantities exceeding 200 units, with 100 vehicles already operating in cities such as Bolzano in Italy, Cologne and Wuppertal in Germany, South Holland in the Netherlands, and Konin in Poland.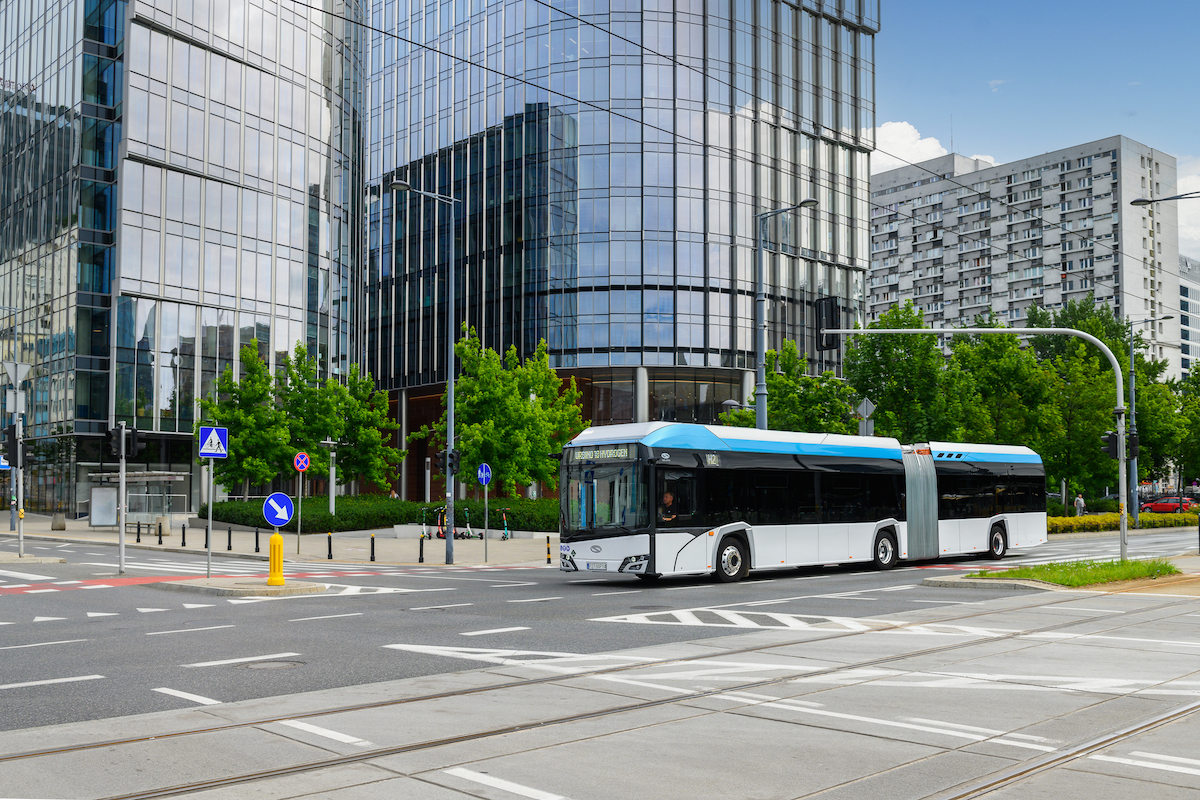 Fuel cell buses for Aschaffenburg
The hydrogen required to power the buses will be stored in gaseous form in tanks located on the front part of the vehicle's roof. The Urbino 12 hydrogen buses will be equipped with a 70 kW fuel cell set, while the Urbino 18 hydrogen buses will feature a 100 kW fuel cell module. The fuel cell will be supported by a Solaris High Power battery (based on LTO) with a capacity of 30 kWh during periods of high electricity demand, with two batteries installed in the longer buses.
The interior of the vehicles will feature air conditioning, a passenger communication system, and an automatic passenger counting system. There will also be space for a wheelchair and a pram or bike, as well as USB ports for mobile device charging. The buses will be equipped with advanced systems such as cameras instead of mirrors and the MobileEye Shield+ system to detect unexpected objects around the bus. Solaris will provide continuous servicing of the vehicles through its eSConnect fleet monitoring and management system.