Solaris has won the largest European H2 bus tender so far. 130 Urbino hydrogen for TPER
Solaris has secured a contract to provide 130 hydrogen-powered Urbino 12 buses to the municipal public transport operator TPER in Bologna. This represents one of the largest fuel cell bus orders in Europe and aligns with Bologna's goal of transitioning to a fully zero-emission urban public transport system by 2030. The tender was issued in […]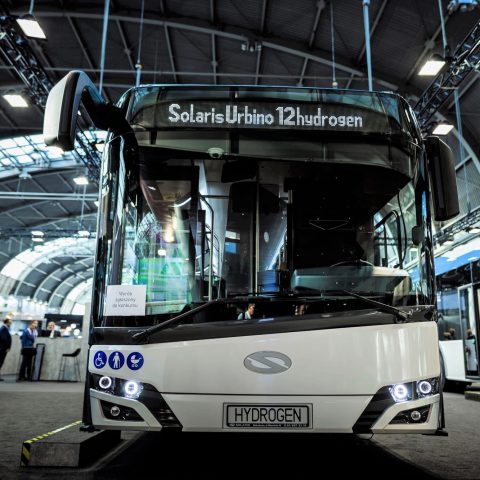 Solaris has secured a contract to provide 130 hydrogen-powered Urbino 12 buses to the municipal public transport operator TPER in Bologna. This represents one of the largest fuel cell bus orders in Europe and aligns with Bologna's goal of transitioning to a fully zero-emission urban public transport system by 2030.
The tender was issued in March 2023. The plans for the tender was announced in December 2022. In view of this deployment of hydrogen vehicles, the German group Wolftank has been selected by TPER as operational-industrial partner for TPH2. The consortium will be in charge of creating an integrated hydrogen fueling systems for buses.
Fuel cell buses for Bologna
Delivery of the first 37 hydrogen buses is scheduled for 2024, with the remainder arriving in 2025-2026.
The contract with Solaris not only covers the initial 130 buses but also offers the possibility of extending the order by an additional 140 vehicles.
The purchase of the buses is funded by resources from Next Generation EU, with a base price of €76.2 million for the 127 buses. Additional sources of funding, such as the National Strategic Plan for Sustainable Mobility, may be used for the optional vehicles, TPER said.