TMB awards to Iberdrola the first hydrogen filling station for public use in Spain
TMB (that has plans to introduce up to 60 fuel cell buses) is promoting the realization of the first hydrogen filling station for public use in the whole Spain. It'll be operational from 2021. The operator has selected Iberdrola, that will build and operate the facility on the Zona Franca industrial estate to supply green […]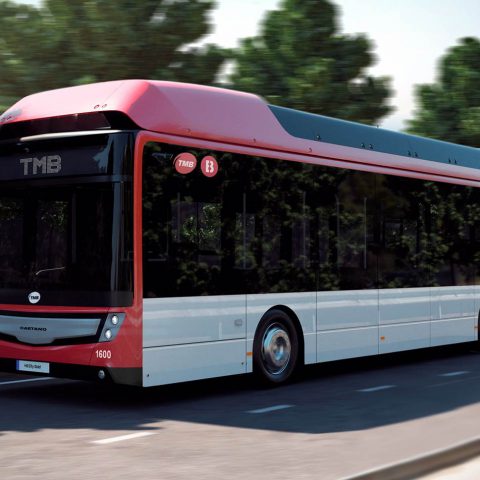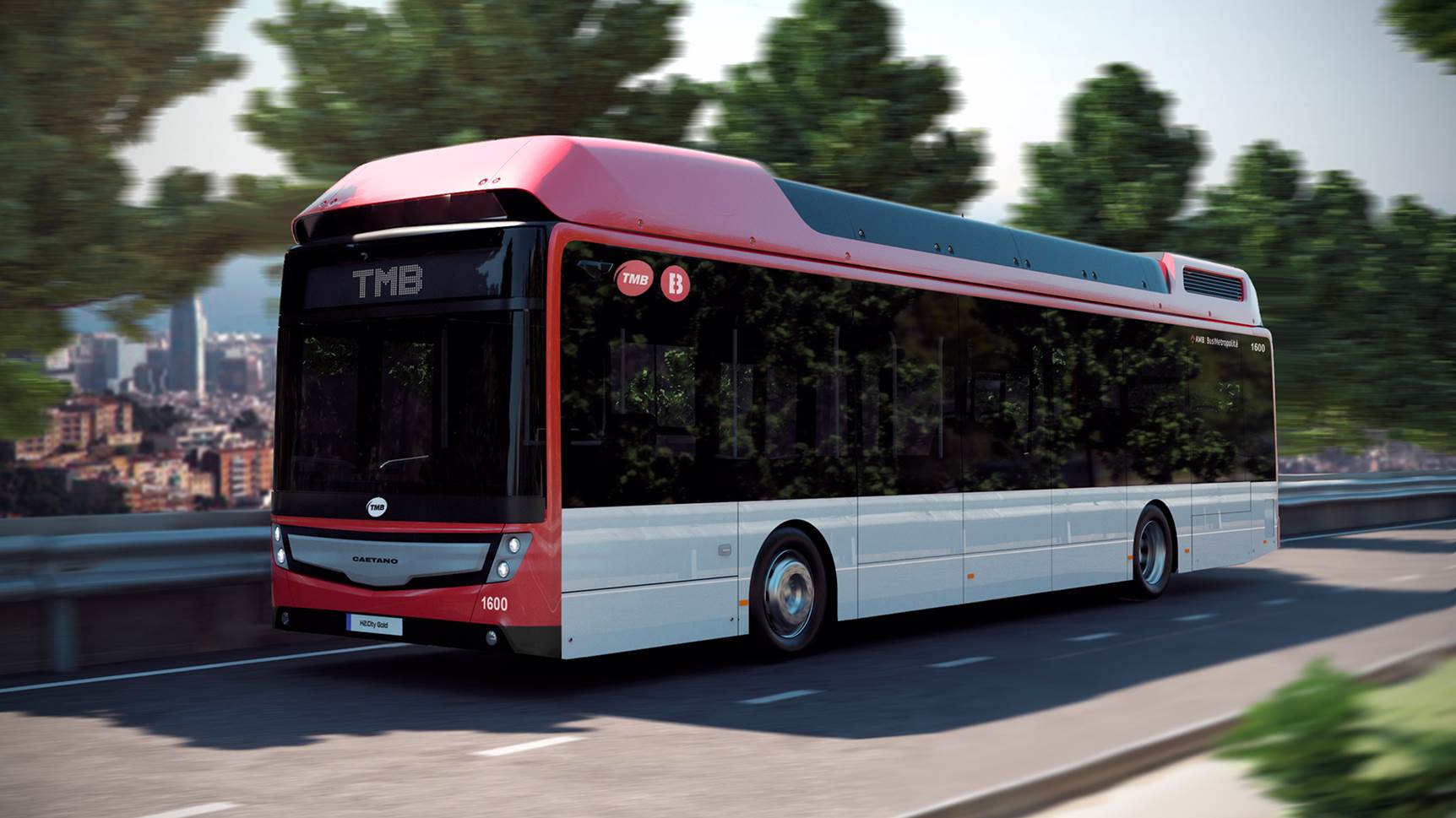 TMB (that has plans to introduce up to 60 fuel cell buses) is promoting the realization of the first hydrogen filling station for public use in the whole Spain. It'll be operational from 2021. The operator has selected Iberdrola, that will build and operate the facility on the Zona Franca industrial estate to supply green energy to buses and other vehicles for the next ten years. The entry into service of eight Caetano fuel cell buses in Barcelona is expected for early 2022.
The commitment to hydrogen technology is part of TMB's strategic choice for green energy. Last February it was awarded the supply of 23 battery-electric buses prepared for fast charging: this will advance the conversion of lines H16, H12 and V15 into zero emission lines.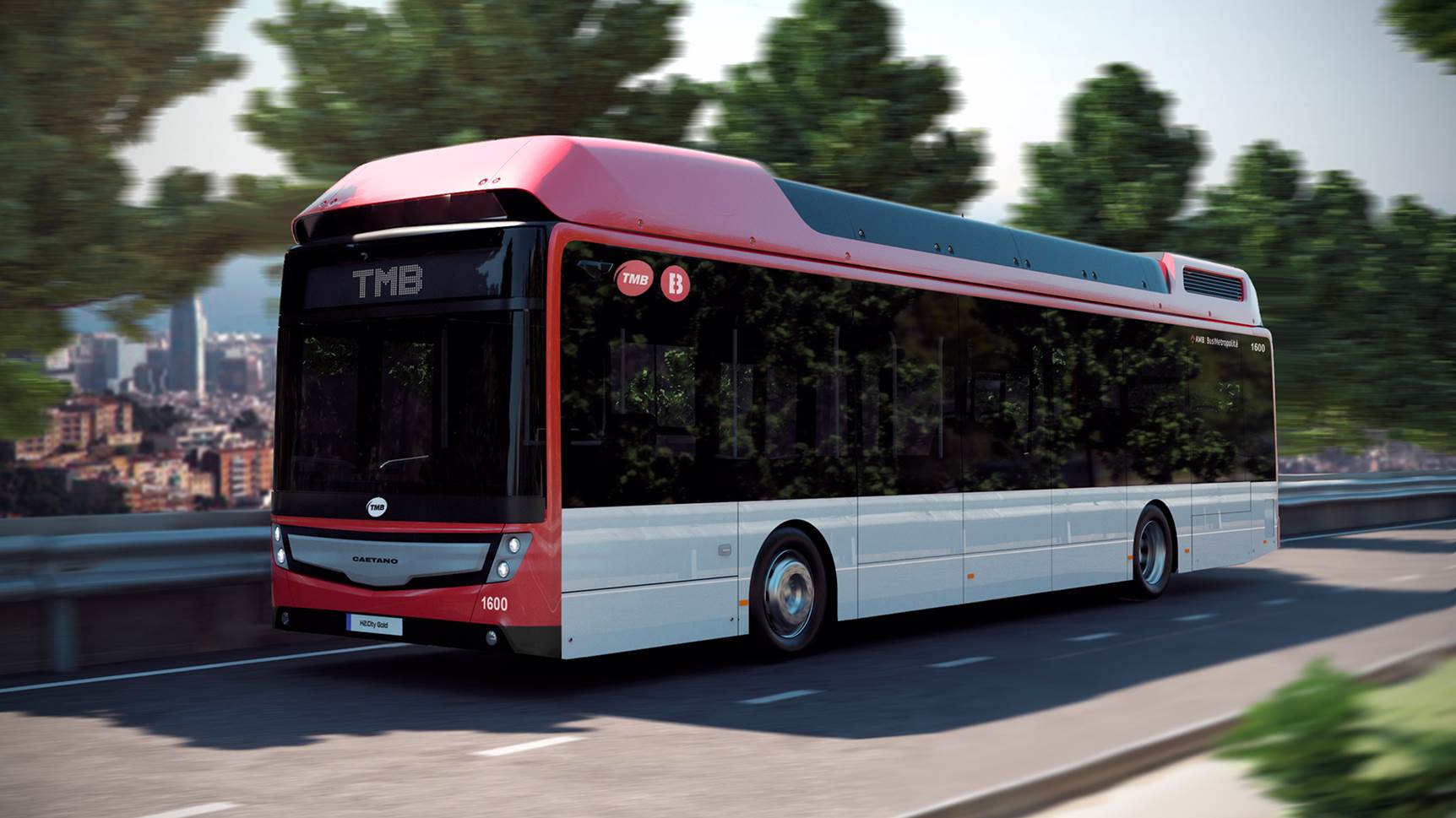 Green hydrogen for Barcelona
Transports Metropolitans de Barcelona (TMB) announces it has selected Iberdrola's offer to supply its fleet of city buses with hydrogen of renewable origin, produced through electrolysis. . The filling station will also be able to provide service to other fleets of electric vehicles in the Barcelona area, in line with the move towards a new mobility with zero emissions.
The plant will be built in 2021 on a 5,000 square metre land in the Zona Franca industrial estate leased to the Zona Franca Consortium. It will be used by TMB's buses with this technology and potentially also by other fleets and in general by the industries on the estate that will adopt it as an energy solution. According to the result of the tender, TMB will pay an estimated amount of 14.3 million euros for the supply of hydrogen over the ten-year contract, TMB points out.
Barcelona, the first hydrogen station in Spain
The Zona Franca hydrogen plant will be the first public hydrogen station in Spain. This will initiate the creation of a green hydrogen hub in one of the main industrial areas of Catalonia and Spain.
At the same time, TMB has acquired eight state-of-the-art hydrogen fuel cell buses, which will arrive in Barcelona in November 2021 and are expected to enter service in early 2022. The vehicles will be assigned to the Zona Franca Operational Business Centre and will be supplied with hydrogen at the industrial estate's filling plant, with an estimated consumption of 160 kilos per day. Consumption will increase in subsequent years as buses with this technology are added to the fleet, up to the planned 60, the operator highlights. The adoption of hydrogen buses by TMB is supported by the European JIVE 2 programme for the promotion of fuel cell and zero emission vehicles, co-financed by the European Union. The project is being promoted with the collaboration of the Barcelona Metropolitan Transport Authority (ATM).