Wuppertal gets fundings to step up on hydrogen bus deployment
2.3 million euros of fundings have been awarded from the North Rhine-Westphalia State Ministry of Transport to WSW Mobil and AWG to step up on hydrogen bus deployment. The project that involves the public transport company of Wuppertal (WSW) and the waste management society (AWG) is called H2W.  1.23 million euros will be used to purchase […]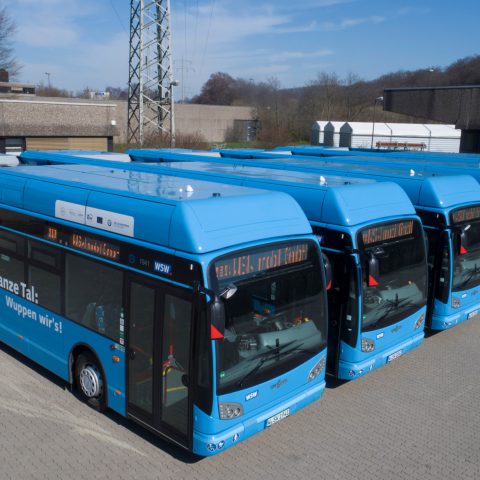 2.3 million euros of fundings have been awarded from the North Rhine-Westphalia State Ministry of Transport to WSW Mobil and AWG to step up on hydrogen bus deployment. The project that involves the public transport company of Wuppertal (WSW) and the waste management society (AWG) is called H2W. 
1.23 million euros will be used to purchase ten buses with fuel cell technology including the infrastructure for refuelling and 1.08 million euros to purchase a hydrogen storage unit to supply the fuel cell buses, WSW points out.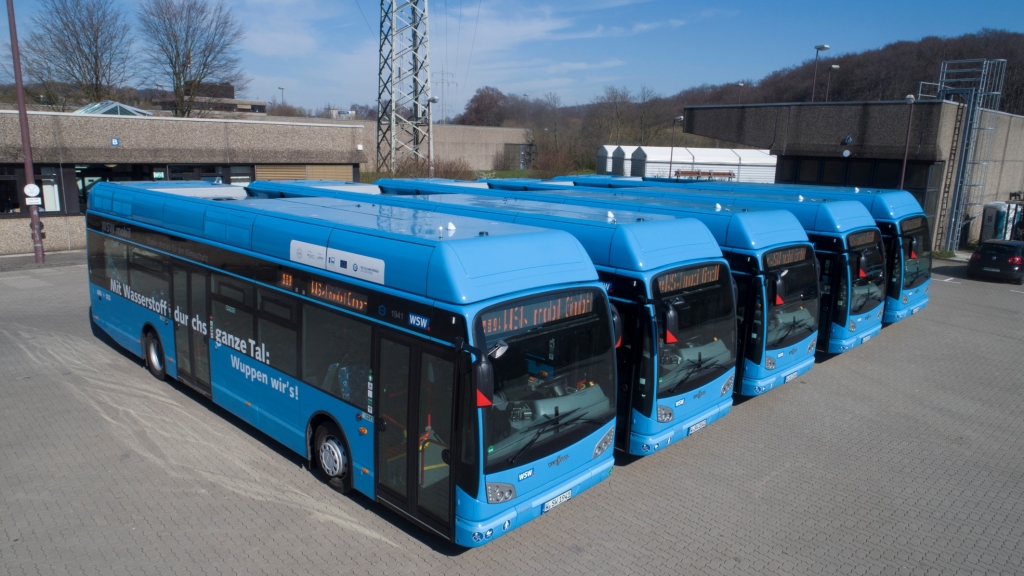 In-house production of hydrogen in Wuppertal
In the joint project, WSW and AWG will produce the hydrogen for fuelling the emission-free fuel cell buses themselves. Electricity from AWG waste-to-energy plant will be used for this purpose. The hydrogen production and refuelling plant will also be built there.
WSW highlights that it expects to start regular service with the first ten hydrogen buses of the manufacturer Van Hool this spring. Deliveries have started in late 2019. Then the hydrogen filling station will also be put into operation. Another ten buses have already been ordered in March 2020 from the Polish producer Solaris Bus & Coach. These are to be delivered in 2021.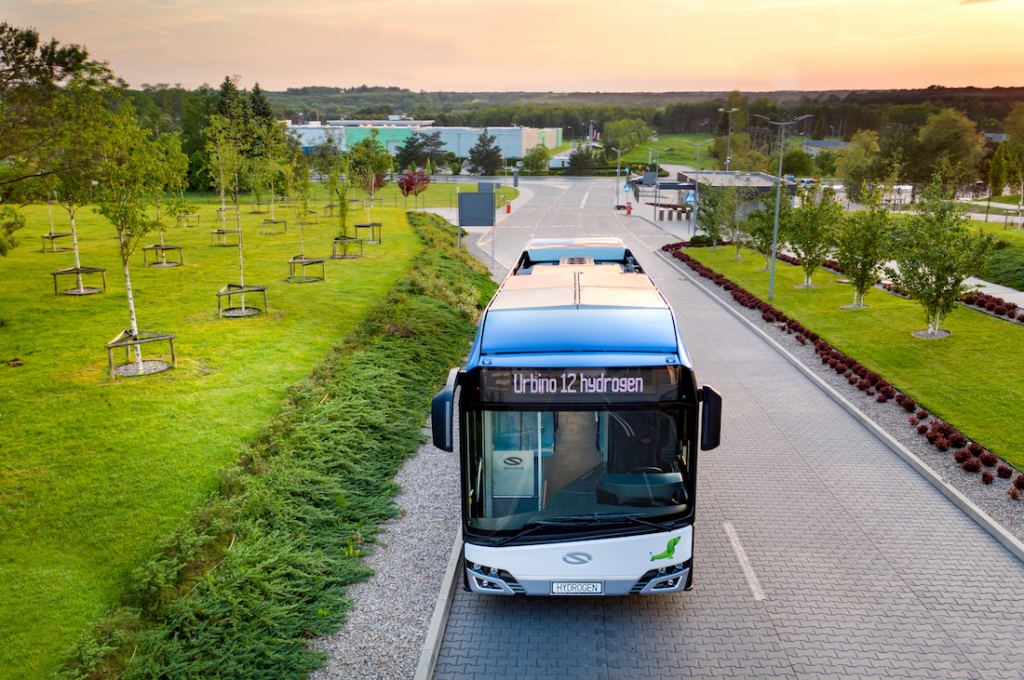 Fuel cell technology is the ideal choice for Wuppertal
Ulrich Jaeger, Managing Director of WSW mobil, said on the occasion of the funding commitment: "For Wuppertal and WSW mobil, fuel cell technology represents the best way to realize emission-free local passenger transport. Without public funding from the state, such projects are not yet economically viable. But politics and transport companies in NRW can be pioneers for green public transport in this way".
Since 2019, the state has been supporting public transport and coach companies in building up low-emission bus fleets. These include vehicles with gas engines and battery electric or fuel cell drive systems. The retrofitting of diesel buses with modern filter technology is also co-financed by the state of NRW with federal funds. "For clean mobility, low-emission coaches and in particular public transport buses, which are on the move practically all day, can make an important contribution," said NRW Transport Minister Hendrik Wüst. The WSW is one of five NRW transport companies that received a funding notice in April.