10 fuel cell buses for Wuppertal, the deliveries have begun
Wuppertal (Germany) has received the first of ten fuel cell bus vehicles. The next five hydrogen-powered vehicles from the manufacturer Van Hool are expected by the public utility company WSW in January and the rest in February. Cologne is expected to receive 30 hydrogen buses. Recently, the first hydrogen-powered BRT system in the world has been […]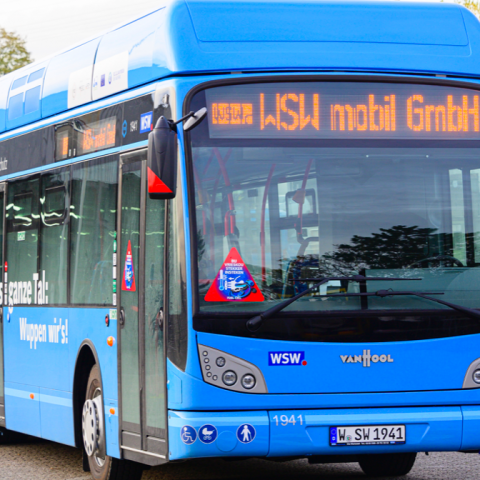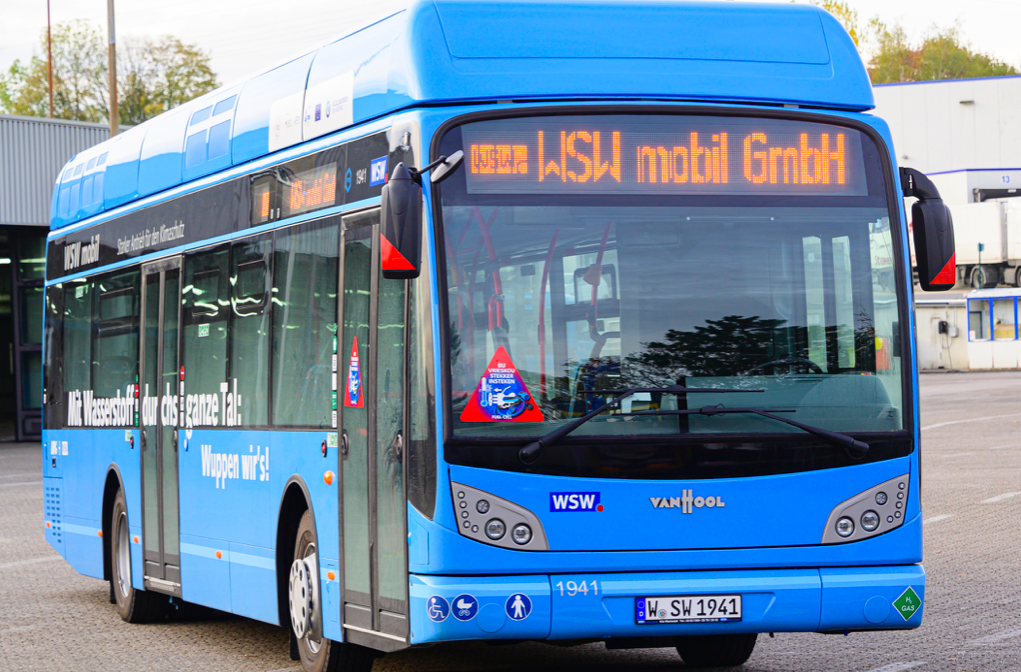 Wuppertal (Germany) has received the first of ten fuel cell bus vehicles. The next five hydrogen-powered vehicles from the manufacturer Van Hool are expected by the public utility company WSW in January and the rest in February. Cologne is expected to receive 30 hydrogen buses.
Recently, the first hydrogen-powered BRT system in the world has been launched in Pau (France) also with Van Hool buses.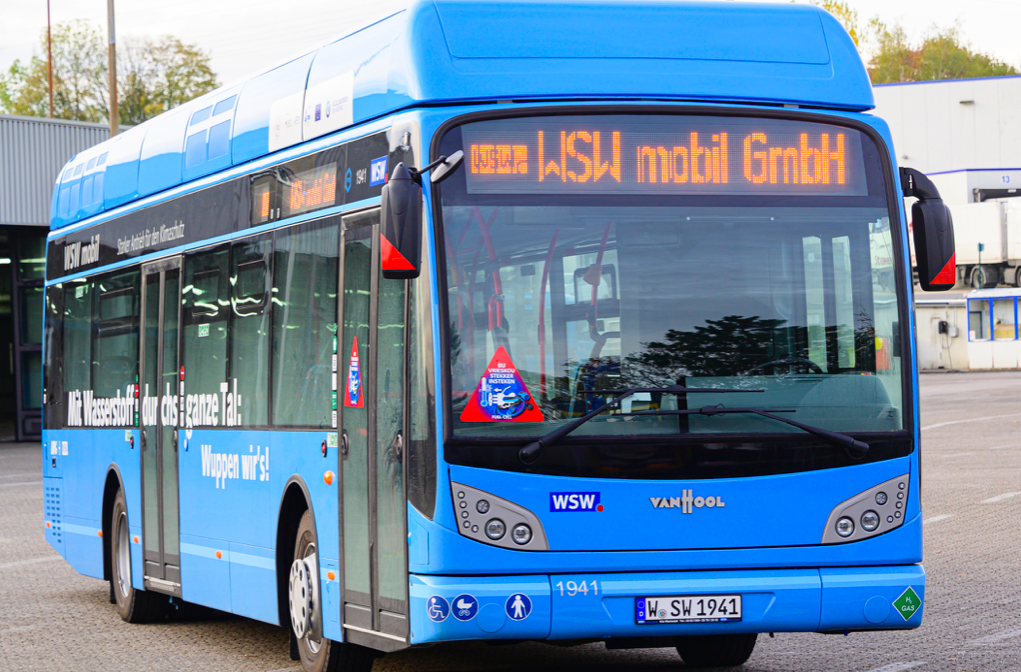 A depot for fuel cell buses
The two-axle buses will be recovered at the Nächstebreck bus depot. There, WSW has retrofitted the workshops for the maintenance of the electric vehicles and trained the workshop staff accordingly, WSW points out.
The refuelling system is currently being installed at the AWG waste-to-energy plant. There, WSW and AWG produce the hydrogen themselves in an electrolyser using electricity from the waste incineration. The plant is scheduled to go into operation in February. In the meantime, WSW will use a refuelling facility in Düsseldorf.
Van Hool, a driveline for every need. Hydrogen in the foreground. Interview with CEO Filip Van Hool
A 12 million euros project in Wuppertal
The whole project is funded by the EU through the programme JIVE, MEHRLIN and JIVE2, the federal funding programme NIP2 as well as by the state of NRW with VRR funds.
The total costs for the hydrogen project amount to 12 million euros, of which 5.5 million euros are for the construction of the hydrogen production plant and 6.5 million euros for the purchase of the vehicles.
Accordingly, by using the ten fuel cell buses, almost 700 tons of CO2 per year can be saved compared to diesel buses.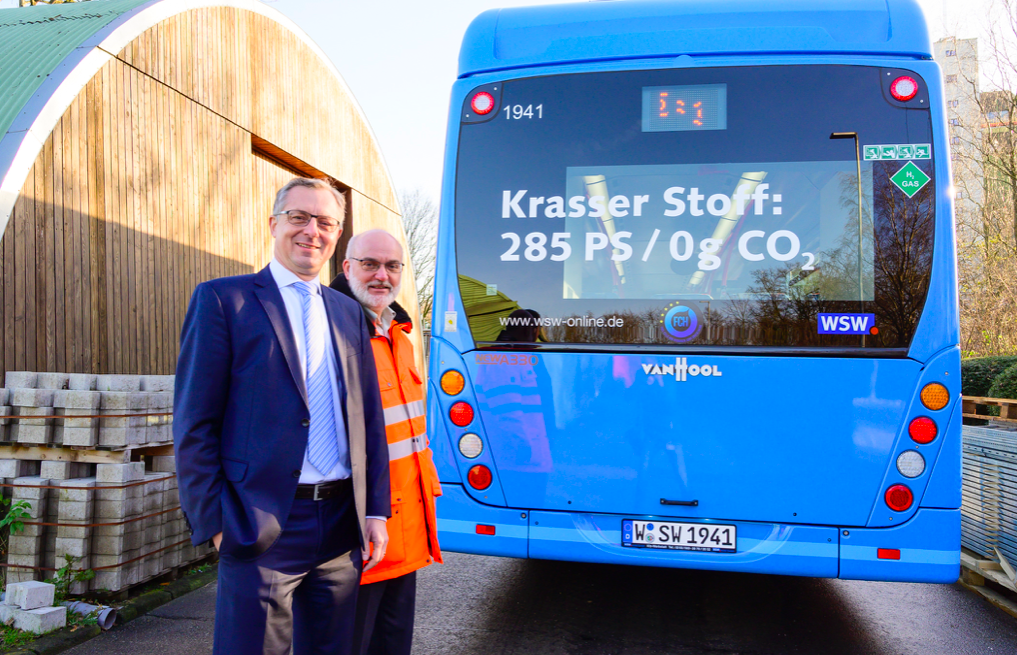 Van Hool A330 FC on the road soon
The fuel cell buses by Van Hool, model A330 FC, can accommodate up to 75 passengers. The 12 meter long vehicles weigh 14 tons. They are equipped with an 85 kilowatt fuel cell stack (made by Ballard Power Systems) and a LTO battery.
The plant for hydrogen production has a capacity of 1 megawatt. With a storage capacity of 425 kilograms of hydrogen, it is designed to refuel the ten fuel cell buses. WSW and AWG use inexpensive electricity from their own waste-to-energy plant to keep the fuel costs for the electric bus fleet low.
"With the hydrogen project we are making public transport in Wuppertal more environmentally friendly and reducing pollutant emissions. In this we benefit from the collaboration with AWG," says WSW mobil Managing Director Ulrich Jaeger.