Solaris to deliver 30 hybrid buses in Barcelona within 2021
Before the end of the year Solaris is set to deliver 30 Urbino 12 hybrid buses to TMB Barcelona. The vehicles will boost the fleet of the Area Metropolitana de Barcelona (AMB) and join the nearly hundred buses of Solaris currently deployed in Barcelona and its suburbs. The vehicles will feature supercapacitors that make it possible to store and then use recovered energy. As an outcome of a recent tender, […]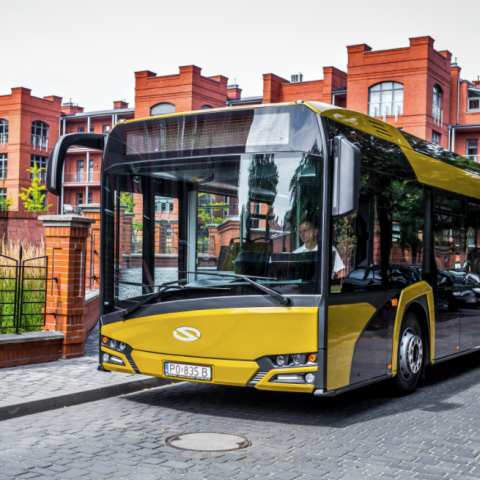 Before the end of the year Solaris is set to deliver 30 Urbino 12 hybrid buses to TMB Barcelona. The vehicles will boost the fleet of the Area Metropolitana de Barcelona (AMB) and join the nearly hundred buses of Solaris currently deployed in Barcelona and its suburbs. The vehicles will feature supercapacitors that make it possible to store and then use recovered energy.
As an outcome of a recent tender, the producer (headquartered in Poland but owned by the Spanish group CAF) will supply some 250 CNG-fuelled buses to Madrid.
TMB Barcelona awards Solaris an hybrid bus contract
At the end of March, TMB, the public transport operator in Barcelona, determined the winner of the tender for the supply of 30 hybrid buses, whose final user will be AMB operator. The contract was awarded to Solaris which committed to supply environmentally friendly vehicles by the end of 2021. The final signing of the contract will take place in the coming weeks, Solaris points out.
The hybrid drive of the vehicles commissioned for Barcelona will consist of a Euro 6 standard-compliant engine of 151 kW and of an electric traction motor. Moreover, the vehicles will feature supercapacitors that make it possible to store and then use recovered energy. This solution allows for a considerable reduction of fuel consumption (compared to buses with conventional drives), and, at the same time, for minimising pollutant emissions into the air.
Electric mode only available on Solaris hybrid bus
Additionally, the Solaris Urbino 12 hybrids will be equipped with the Arrive & Go system that controls the operation of the diesel engine. This function allows to turn off the bus engine upon approach of a bus stop, and it turns the engine on again when the vehicle sets off. This, in turn, makes it possible for the bus to run in electric motor mode only, which reduces noise and emissions on site, for the benefit of passengers. What is more, while in the Arrive & Go mode, the vehicles will use the Acoustic Vehicle Alert System (AVAS), which generates warning sounds to alert pedestrians to the presence of a vehicle with an electric drive.