ADL's zero emission center of excellence in Falkirk, Scotland
Alexander Dennis Limited (ADL), a subsidiary of NFI Group Inc. (NFI), one of the world's leading independent bus manufacturers, welcomed UK Government Minister for Scotland Iain Stewart on a visit to the planned Falkirk Investment Zone. ADL is among the industrial partners in the investment zone with a project for a center of excellence for […]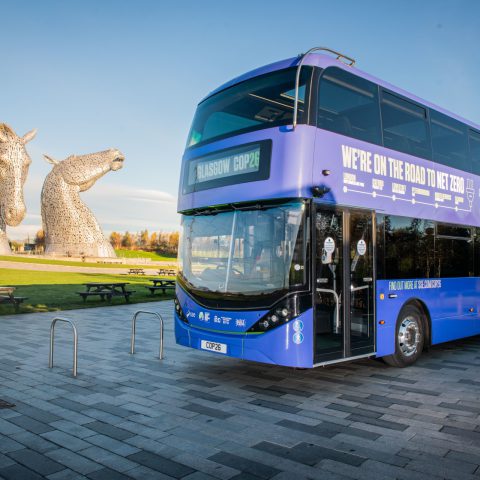 Alexander Dennis Limited (ADL), a subsidiary of NFI Group Inc. (NFI), one of the world's leading independent bus manufacturers, welcomed UK Government Minister for Scotland Iain Stewart on a visit to the planned Falkirk Investment Zone. ADL is among the industrial partners in the investment zone with a project for a center of excellence for zero-emission bus technology.
As part of the Falkirk Growth Deal, a total of 11 projects from different partners can now use an investment of £80 million from the UK and Scottish governments, £45 million from Falkirk Council and £5.8 million from Scottish Canals to create an Investment Zone for Falkirk and Grangemouth.
ADL's vision is to create a center of excellence to focus on the development, testing and production of zero-emission bus technology, building on the established market-leading technical expertise and product innovation. This centre of excellence would be part of a public transport net zero technology cluster, led by ADL in collaboration with other industry partners, which could also include a high-tech incubator and dedicated flexible carbon neutral manufacturing space. The next phase of work on the proposals will now begin.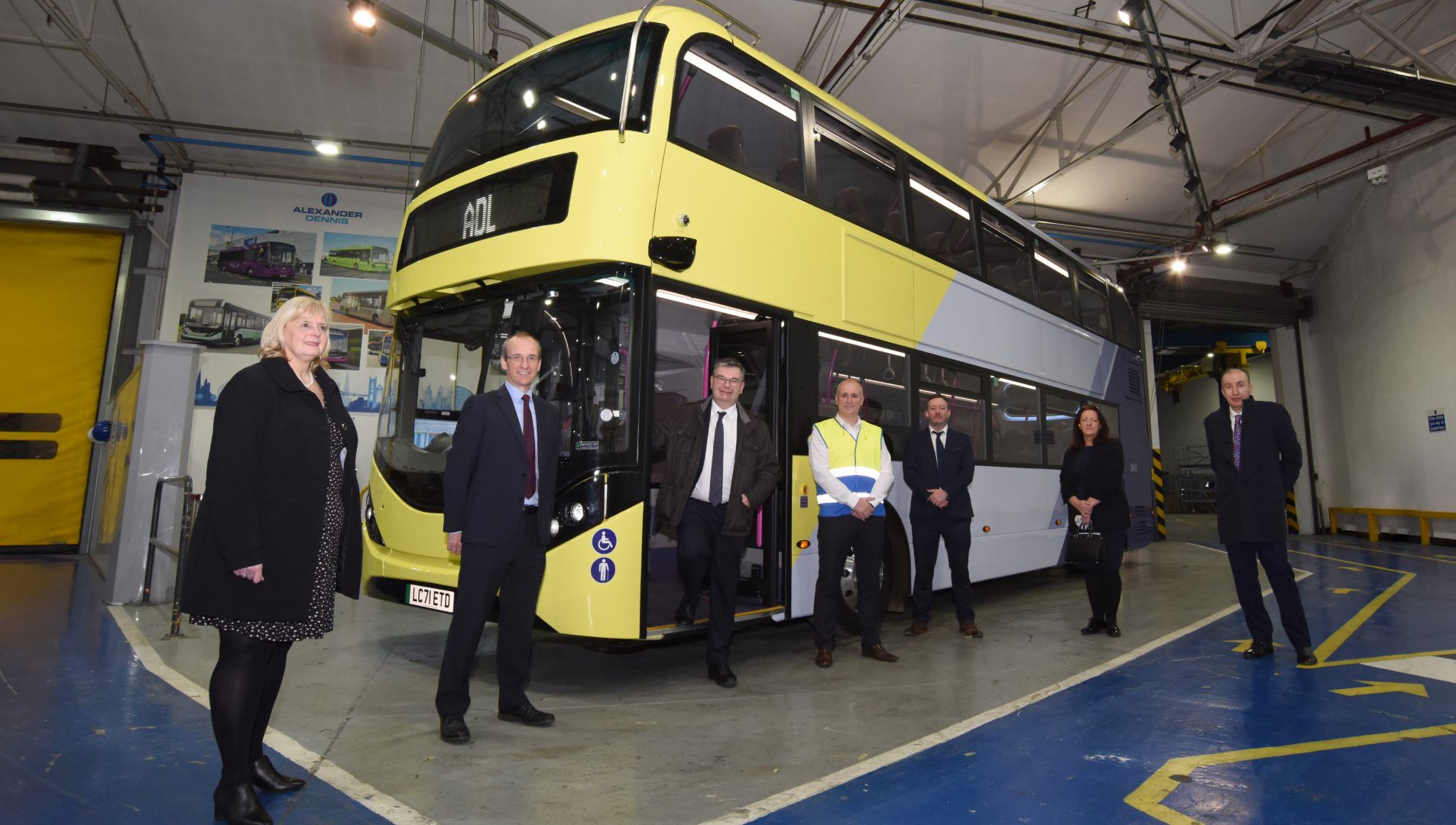 UK Government Minister for Scotland Iain Stewart said: «It has been fascinating to hear about these ambitious plans, which will create thousands of jobs and opportunities for Falkirk's residents, while making it a powerhouse of the UK's Net Zero economy. The UK is levelling-up communities right across Scotland with more than £1.7 billion of support for regional projects and initiatives».
Councillor Cecil Meiklejohn, Leader of Falkirk Council, said: «This investment by the UK and Scottish Governments will bring a massive economic boost to the local area and has the potential to create up to 2000 jobs and attract £1bn of private sector investment. A lot of hard work has gone into securing this deal, which will help us deliver on our Council priorities and our Council of the Future transformation programme».
Paul Davies, ADL President & Managing Director, said: «As we continue on the road to net zero, we are excited to build upon nearly a century of manufacturing history in Falkirk with our vision for a new technology centre of excellence for the zero emission age. We look forward to working with Falkirk Council, the UK and Scottish Governments, Scottish Canals and other stakeholders in progressing our plans and shaping the future of our economy right here in Falkirk and Grangemouth».