Bus2Bus, Kempower presents its fast charging technology
Just a few hours before the start of the third edition of Bus2Bus in Berlin, a preview of a novelty that will be launched during the two-day event: Kempower will be punching its ticket at Messe Berlin and presenting its fast charging technology. Specifically, the EV charging technology provider's chargers will be used to charge […]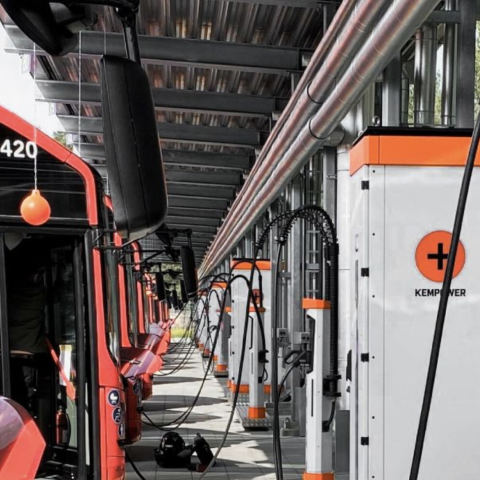 Just a few hours before the start of the third edition of Bus2Bus in Berlin, a preview of a novelty that will be launched during the two-day event: Kempower will be punching its ticket at Messe Berlin and presenting its fast charging technology. Specifically, the EV charging technology provider's chargers will be used to charge electric buses.
As well as supplying its T-Series mobile chargers to the event, Kempower's EV charging specialists will be present to showcase their technology to visitors to the event.
Among other things, Kempower will also participate in Fully Charged LIVE, the clean energy and electric vehicle trade show, taking place from April 29 to May 1 in Farnborough, UK. In addition to exhibiting, Kempower will take part in two panel discussions.
Commenting on the upcoming events on the agenda, CEO Tomi Ristimäki said: «We're looking forward to participating in these two leading industry events, which offer a wonderful opportunity to meet like-minded industry professionals and exchange ideas about the future of sustainable mobility. Kempower will play an active role in both events, including participating in panel discussions where our team members will share our bold ideas about the future of e-mobility with fellow EV enthusiasts. I'm also particularly excited that our chargers will be live at both events as this will perfectly showcase that our rapid chargers are ideal for all types of electric transport, including bus fleets».