Heliox poised to power e-buses for 16 MW in two Transdev-Connexxion concessions
Heliox is poised to power e-buses for 16 MW in two Transdev – Connexxion concessions, namely Amstelland-Meerlanden and Haarlem-IJmond. On 24th of June 2020, Heliox was chosen as the fast charging partner. Both concessions together cover a total of 16 MW. The concessions will see the debut in operation of 156 Ebusco battery-electric buses. Recently Heliox, […]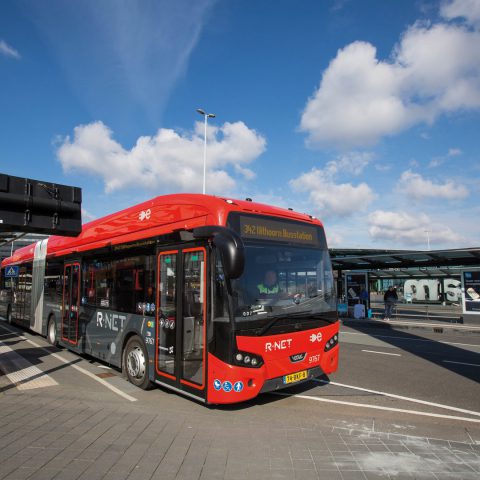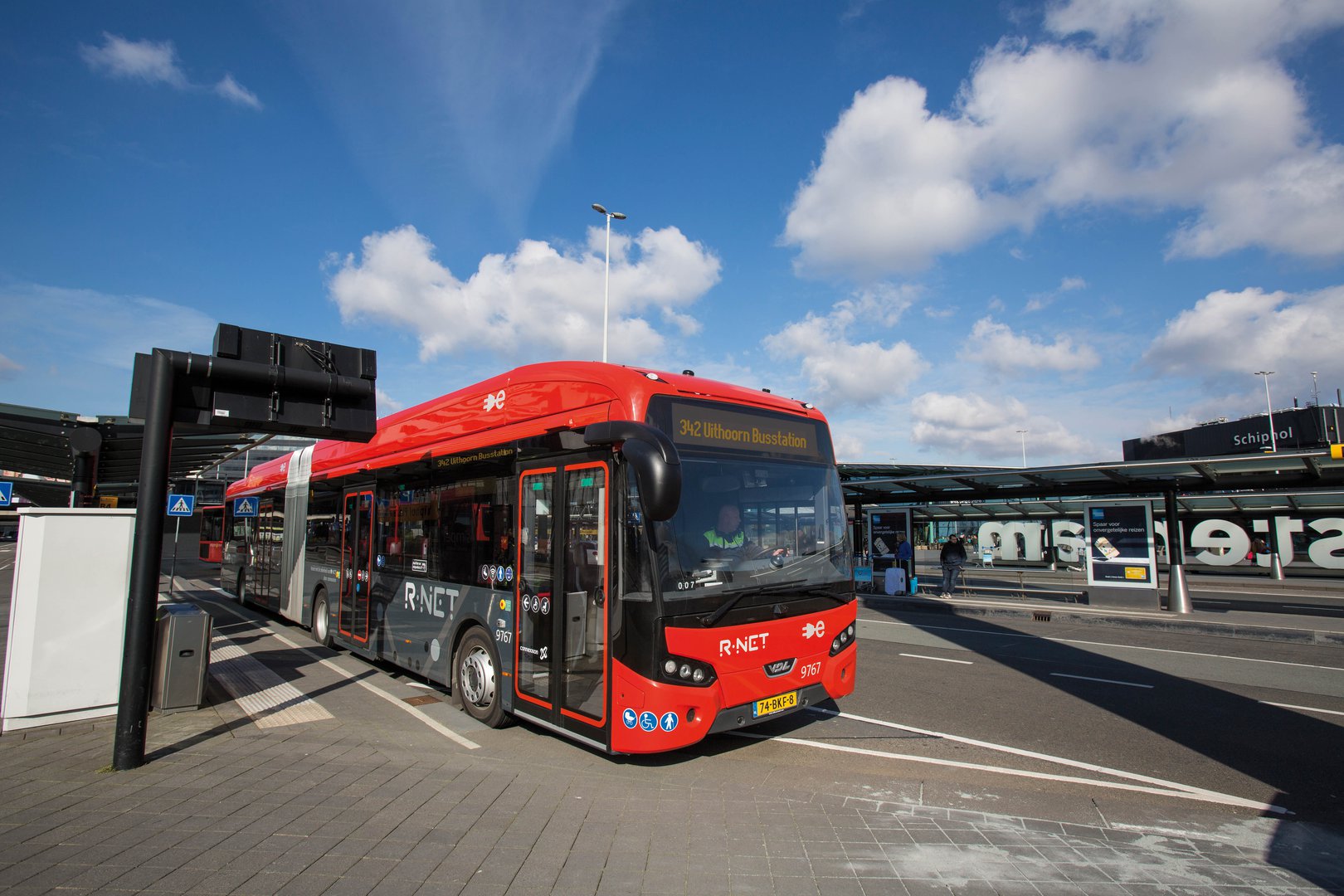 Heliox is poised to power e-buses for 16 MW in two Transdev – Connexxion concessions, namely Amstelland-Meerlanden and Haarlem-IJmond. On 24th of June 2020, Heliox was chosen as the fast charging partner. Both concessions together cover a total of 16 MW. The concessions will see the debut in operation of 156 Ebusco battery-electric buses.
Recently Heliox, based in Amsterdam, announced it is joining forces with PRE Power Developers and this adding the EV passenger car segment to the portfolio.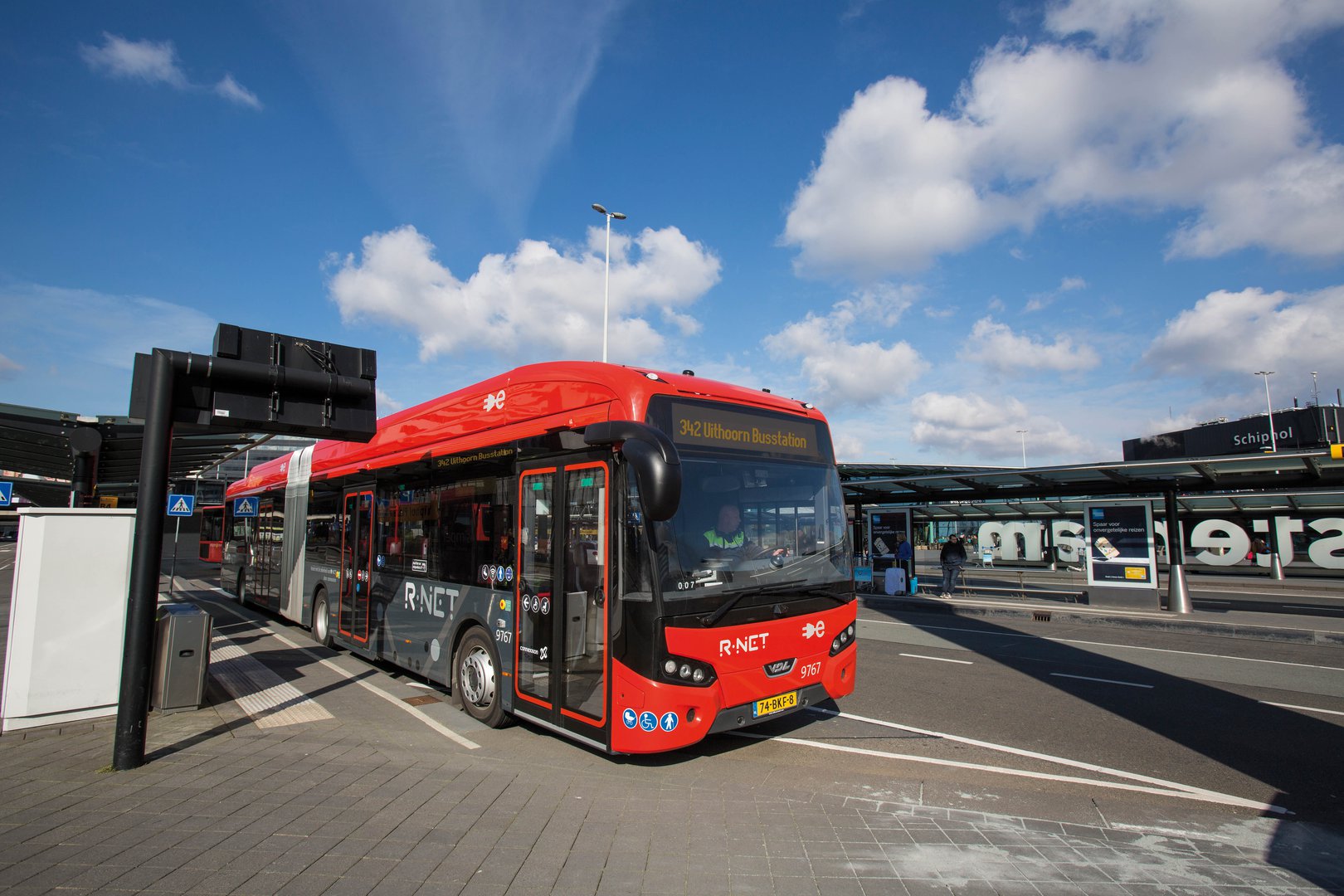 Netherlands public transport is going green
End of 2019 has seen Heliox welcoming the launch of a 164 electric bus fleet in Groeningen. Vehicles powered through 23 new opportunity charging (300 & 450kW) and 4 depot charging locations in Groningen, Emmen and Assen. What is more, three bus brands are involved, therefore the infrastructure must respond to high level of interoperability. Also the charging infrastructure for the 55 electric buses that started operation in Rotterdam for RET is managed by Heliox.
Now, two years after the inauguration of the largest opportunity and depot charging network at that time in Amstelland-Meerlanden (thanks to 100 e-buses in operation under VDL's logo), the public transport concession to the South of Amsterdam, Heliox is rejoiced that it has been called upon by Transdev-Connexxion to relocate existing and deliver new charging infrastructure. No further information with regards are provided in this regard.
Connexxion operates 12 concessions in the Netherlands
Also, for the Haarlem-IJmond concession, Heliox was selected at the end of 2019. The itinerary for the e-buses stretches from the cities of Haarlem to IJmuiden and Beverwijk. It covers city transport as well as regional bus lines.
Vervoerregio Amsterdam and the Province of Noord-Holland, are keen to live up to the ambition of the "Green Deal". Both act as a driving force to make sustainable e-mobility possible. Main ambition is to have only new zero-emission buses in 2025, at the latest. The new buses will use 100 % renewable energy or fuel, which is generated locally, as much as possible. Connexxion, a Transdev subsidiary, is the leader in urban and regional transportation with the operation of 12 concessions in the Netherlands. Transdev enables 500.000 travels daily, in the Netherlands alone. It is in their mission to contribute to a better world by investing in clean transport. Transdev's e-bus fleet is the largest of Europe.
Heliox chosen as Transdev partner
"Heliox is proud that Transdev has granted us two concessions. We have carefully examined the specifications and are happy that we have been able to comply to Transdev's requests", says Koen van Haperen, CCO of Heliox. We look forward to a fruitful cooperation with all parties involved"x.
Spencer Milburn, Senior Project Manager Zero Emission at Transdev Nederland, says: "We have worked closely with Heliox a number of times now, and we know that we have chosen a trusted partner for delivery of this project. Heliox are well-placed to deliver on longevity of the charging infrastructure, the reduction of downtime, intuitive user interfaces and  flexible charging strategies. Heliox is continually looking to improve to better support our operations."