Qbuzz to launch 164 electric buses in Groningen Drenthe concession, charged by Heliox
The order was signed in March, the start of operation happened on the 29th November. On that day 164 new electric buses were put in operation for Qbuzz in the concession Groningen/Drenthe, in the Netherlands: 45 Citea from VDL Bus & Coach, 59 GX 437 Elec from Heuliez and 60 Ebusco 2.2 buses. This is, to […]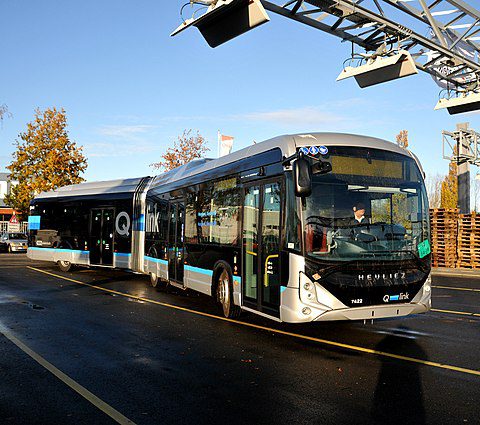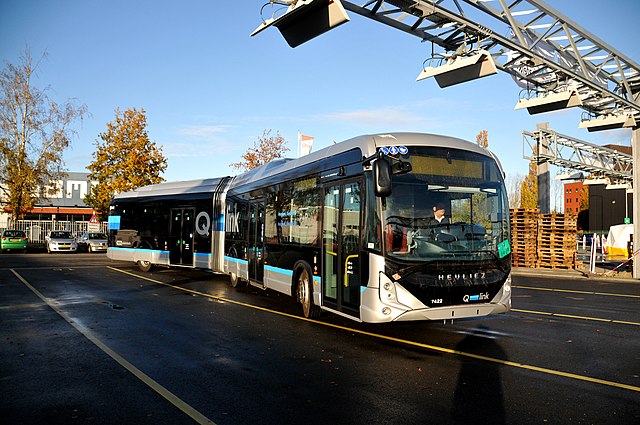 The order was signed in March, the start of operation happened on the 29th November. On that day 164 new electric buses were put in operation for Qbuzz in the concession Groningen/Drenthe, in the Netherlands: 45 Citea from VDL Bus & Coach, 59 GX 437 Elec from Heuliez and 60 Ebusco 2.2 buses.
This is, to date,  the largest introduction of electric buses in one go, Heliox points out (although a few vehicles are still missing and are expected to arrive in a few weeks). The Dutch supplier has been chosen to provide the charging infrastructure. Also 20 hydrogen buses will join Groningen Drenthe concession bus fleet.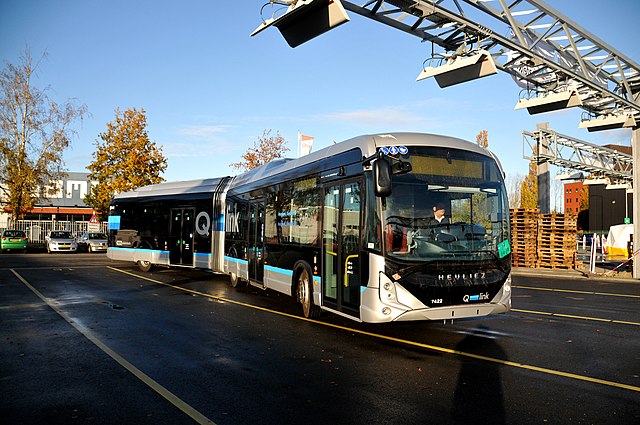 Concession Groningen/Drenthe: 23 new fast charging stations installed
In total 15 new charging locations have been added to the two existing ones. 23 new opportunity charging (300 & 450kW) and 4 depot charging locations in Groningen, Emmen and Assen have been created.
As a result of a successful cooperation with all partners involved, the charging infrastructure has been put into place. The installation work included a vast majority of construction work. Platforms had to be adjusted, transformer stations to be constructed, extensive cabling and the construction of the charging poles had to be installed, Heliox highlights.
Electric buses on regional lines in Groningen Drenthe
The network of ebuses cover public transport in the city of Groningen, but also takes care of regional transit. This means that buses that drive on regional lines at larger distances, are enabled to charge at intermediary stops with opportunity charging.
In this concession, the decision was made to go for two different kinds of interfaces, Heliox sums up: depot charging via CCS and opportunity charging via pantograph (Bus-Up system). Interoperability between multiple bus brands was therefore a key requirement for Heliox's charging infrastructure. Being able to comply, assures optimal charging times and maximum availability of the entire e-fleet. As a result Heuliez and VDL buses are being charged via pantograph, Ebusco and VDL via CCS.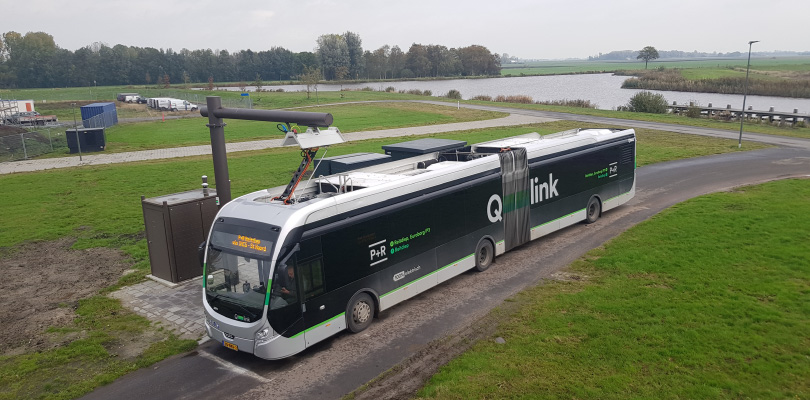 CO2 emissions down by 90 % in concession Groningen Drenthe
Qbuzz and Ebusco have been working together for a long time to enable a quick transformation to quiet and clean cities. In Utrecht, there are already eleven buses on the bus line 1, Ebusco points out. They are previous model 2.1. Within a few months 20 new Ebusco 2.2 electric buses will enter in Utrecht for inter city transport as well.
In addition, 37 Ebusco 2.2 electric buses are in operation in the city of Dordrecht as from May 2019. Ebusco recently won a tender for two units of electric bus in Eisenach, in the German region of Thuringia, and will also deliver four units in Munich
"Heliox is proud to be part of yet another project which changes the charging infrastructure landscape in the Netherlands,"  says Koen van Haperen, CCO of Heliox. "As Qbuzz stated earlier, with inauguration of this project, CO2 emissions with regards to public transport will be reduced by 90% (in comparison to the current concession). Heliox is delighted to be able to contribute to the zero-emission goals in public transport in the northern part of the Netherlands."
Gerrit Spijksma, CEO of Qbuzz adds; "Heliox and other partners, have played an important role in meeting the deadline and making the concession go-live. The flexibility of all partners involved within the relative short time- span, is a great accomplishment".