The first autonomous fuel cell shuttle is Estonian (by Auve Tech)
An autonomous hydrogen-powered shuttle was presented in Estonia a few weeks ago. It's made by the local enterprise Auve Tech in cooperation with University of Tartu researchers, in the framework of a cooperation launched in early 2020. The hydrogen shuttle will be called Liisu. The other product in Auve Tech portfolio is the self-driving electric […]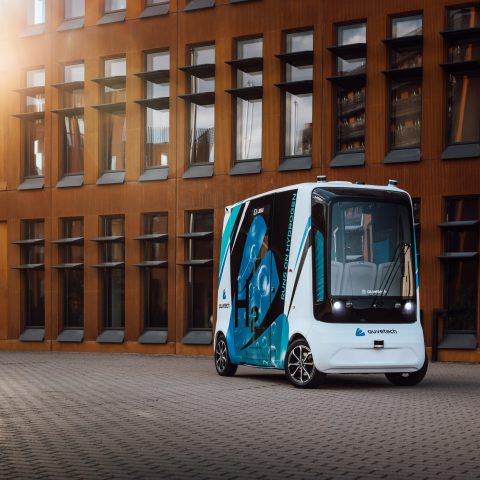 An autonomous hydrogen-powered shuttle was presented in Estonia a few weeks ago. It's made by the local enterprise Auve Tech in cooperation with University of Tartu researchers, in the framework of a cooperation launched in early 2020. The hydrogen shuttle will be called Liisu. The other product in Auve Tech portfolio is the self-driving electric shuttle Iseauto.
Auve Tech hydrogen shuttle
The hydrogen shuttle drove its first test kilometers and was authorised by the Estonian Road Administration for public traffic. The vehicle is powered by low-temperature hydrogen cells, which were developed at the University of Tartu and which produce energy from hydrogen right inside Auve Tech's self-driving shuttle.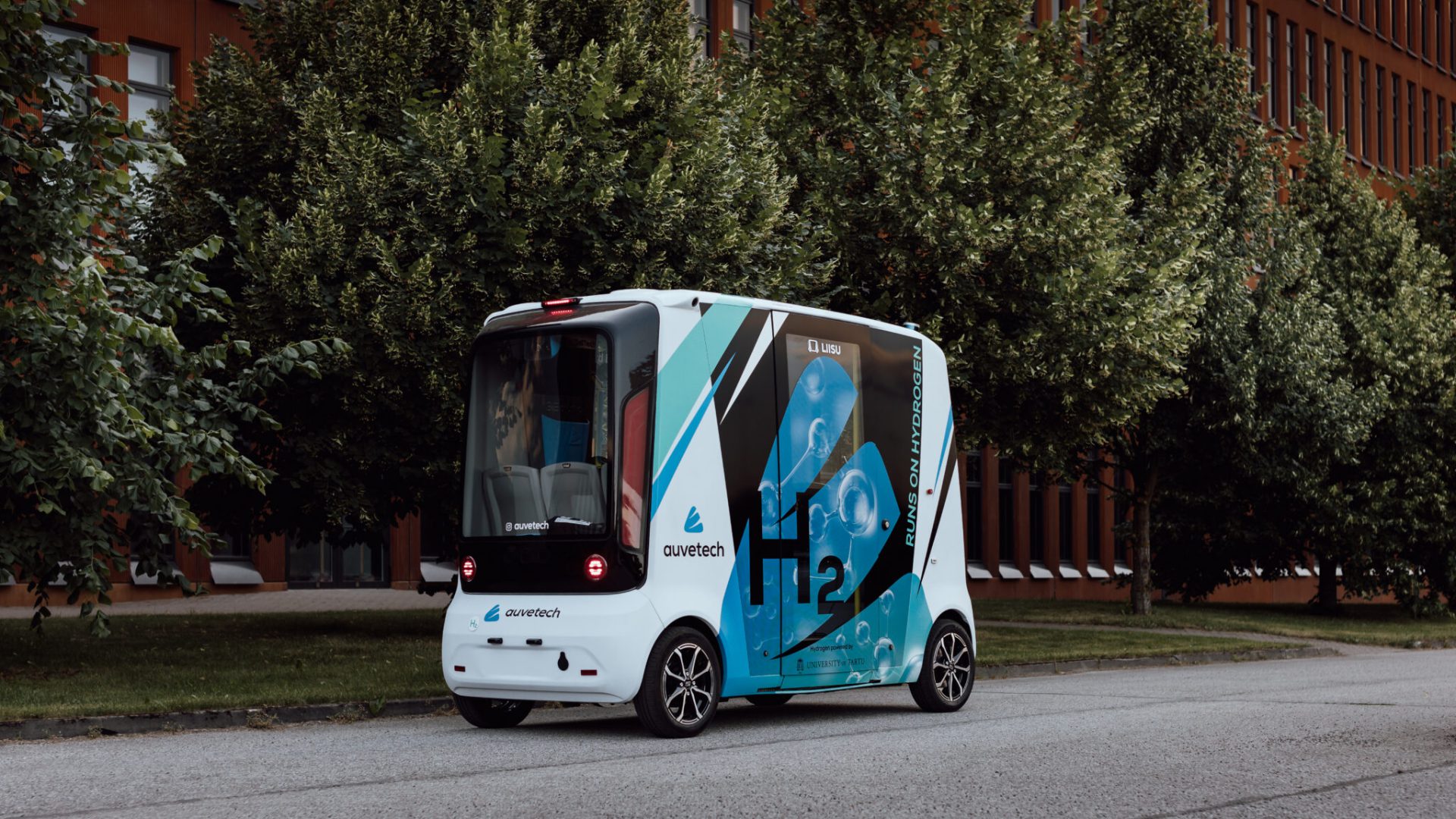 Seating up to six passengers, it is primarily aimed at enhancing last-mile transportation. Its movements can be monitored and, if necessary, corrected by remote control. 
A real first in the driverless segment
Väino Kaldoja, founder of Auve Tech and author of the Iseauto concept, says that in small Estonia it is possible to do great things in a short time. "This is what we experienced a few years ago, when our Iseauto was approved as road-legal, as well as now, as we are the first in the world to have combined autonomous driving and hydrogen energy in a vehicle," he said.
According to CEO of Auve Tech Johannes Mossov, a driverless hydrogen vehicle is an environmentally friendly alternative to personal cars. "The hydrogen used in the hydrogen cell makes it possible to produce the electricity needed to run the vehicle inside the vehicle, and the only by-products are vaporised water and heat. Its fast charging compared to electric cars allows more working hours for the vehicle, increasing the efficiency and introducing a way to integrate autonomous transportation to our everyday lives," said Mossov.