BVG to trial ACCURE battery safety software on 15 e-buses
On the path to full electrification of Berlin bus fleet by 2030, BVG announces it will be using ACCURE Battery Intelligence during a one-year trial. "Each battery system continuously generates operating data and transmits it to the cloud. It's then evaluated by ACCURE's solution using artificial intelligence so that any risks can be anticipated. This […]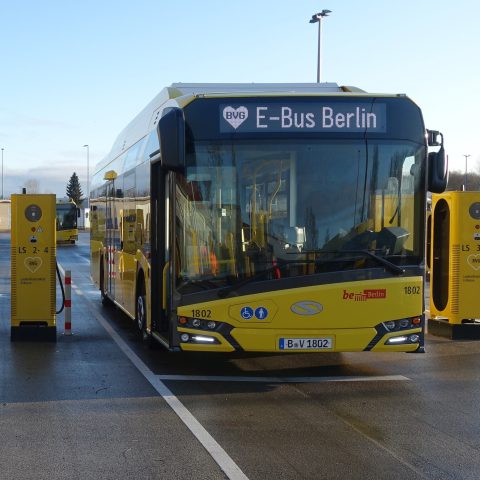 On the path to full electrification of Berlin bus fleet by 2030, BVG announces it will be using ACCURE Battery Intelligence during a one-year trial.
"Each battery system continuously generates operating data and transmits it to the cloud. It's then evaluated by ACCURE's solution using artificial intelligence so that any risks can be anticipated. This allows BVG's battery department to be kept abreast of the condition of its high-voltage batteries. This in turn prevents breakdowns and improves the reliability of its bus service for passengers", ACCURE says.
ACCURE software for battery safety in Berlin
ACCURE's Battery Safety analysis software will now be used on 15 buses in BVG's electric bus fleet. This will enable the battery department to monitor the condition of vehicle batteries at any time by simply looking at the ACCURE dashboard and having any necessary maintenance carried out. 
The software evaluates the data obtained from batteries several times a day. A traffic light system provides a quick overview of all connected buses. As long as all the traffic lights are green, BVG's buses can continue to be used without hesitation. But if this isn't the case, the information is analyzed in more detail, and the findings are taken into consideration during maintenance, the supplier explains.
Thanks to precise battery analysis based on operating data together with continuous safety monitoring, traditional fire safety is now supplemented by preventive precautions. As a result, ACCURE's software automatically warns of hazardous battery performance before it becomes critical. The software can easily be integrated into any application since no additional hardware or laboratory testing is required.
"The reliability and safety of electric buses are key to their acceptance by the public," said Dr. Kai-Philipp Kairies, CEO of ACCURE. "Our analytics software can prevent bus breakdowns while improving safety."