Olli debuts in Italy: Turin deploys the 3D-printed driverless shuttle
Printed in 3D technology, electric and driverless. Three features that sum up the innovative potential of Olli, the autonomous shuttle that will soon be in service in Turin (Italy) for four months within the ITC-ILO campus. The vehicle was presented yesterday in the presence of Mayor Chiara Appendino and the Minister for Innovation Paola Pisano. […]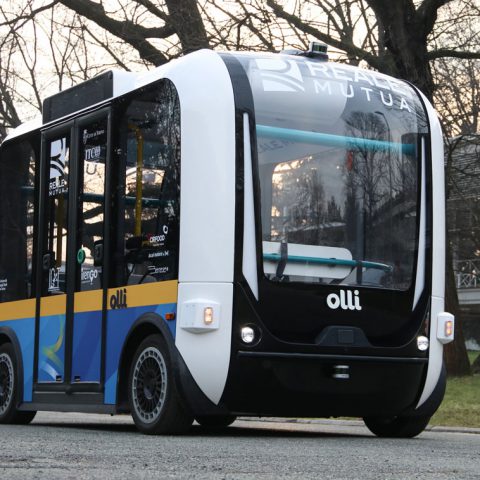 Printed in 3D technology, electric and driverless. Three features that sum up the innovative potential of Olli, the autonomous shuttle that will soon be in service in Turin (Italy) for four months within the ITC-ILO campus. The vehicle was presented yesterday in the presence of Mayor Chiara Appendino and the Minister for Innovation Paola Pisano. It's the first deployment of its kind in Italy.
The vehicle was launched in 2016 and has already been road tested in various American cities and later in Berlin.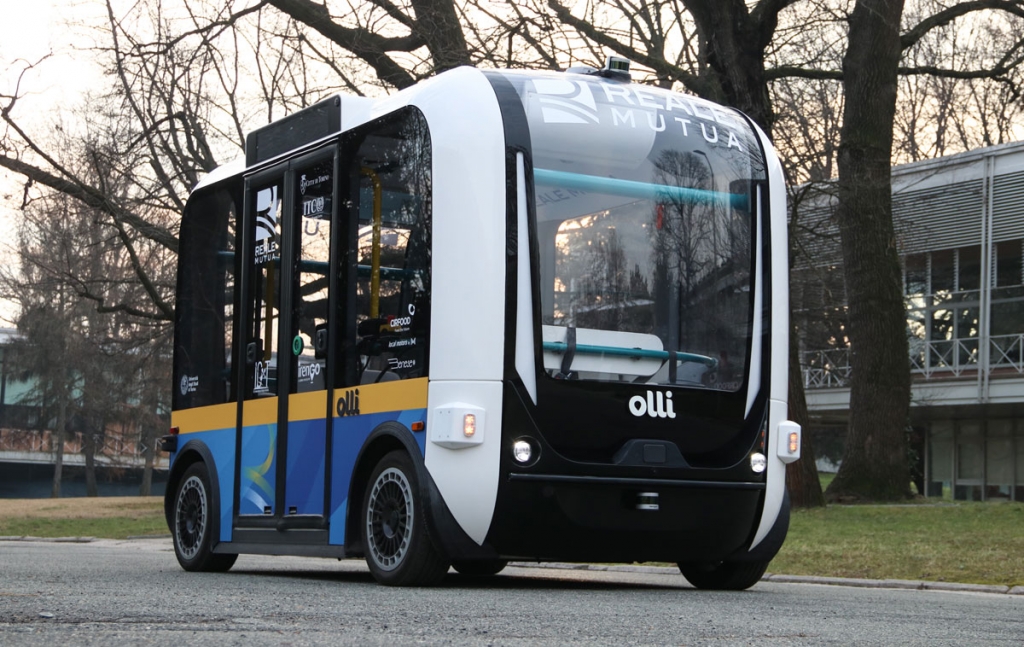 Local Motors and the autonomous shuttle
Turin was one of the winners of Local Motors' Olli Fleet Challenge, a contest between European cities to determine the best short-term urban use case for testing the self-driving shuttle.
The electric minibus manufactured by the American company Local Motors boasts a range, declared by the manufacturer, of 50 kilometers on one charge and can accommodate up to 12 passengers. Maximum speed: 25 km/h.
Its arrival in Turin has been permitted by a synergy, said Appendino, between various partners, including ITC-ILO, Reale Mutua and the University of Turin, together with the municipality. Among Olli's peculiarities, in addition to the autonomous driving, is the fact that 80% of the vehicle is composed of 3D-printed parts. Reportedly, assembly operations for one vehicle take one single day. The price? Between 200,000 and 300,000 euros.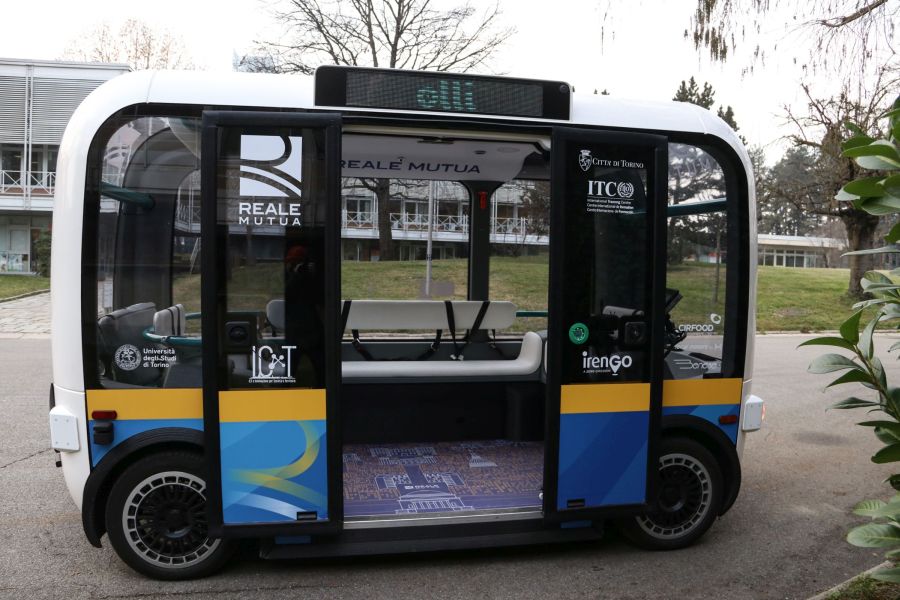 Olli's brain? IBM Watson
Until May, the Olli shuttle will be in service inside the campus in Turin. After that, it has been planned to test it under real mobility conditions.
Olli is guided by an artificial intelligence system based on IBM Watson. More than 30 sensors are mounted on the vehicle: the interface is able to process the information obtained and adjust its behaviour in traffic accordingly. The minibus is driven by four electric motors in the wheel hub.