Optibus forges partnership with Hitouch to help operators modernize visual communication systems
Optibus has announced an agreement with Hitouch to automate route visualization and network maps. The collaboration aims to achieve a new level of ease and speed in transforming data into sophisticated route visualizations, network maps, and state-of-the-art timetables. Designing passenger information systems is an art form. But not all transportation operators have the time, experience, […]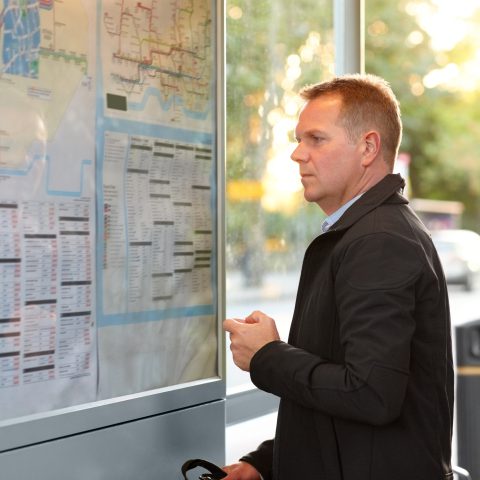 Optibus has announced an agreement with Hitouch to automate route visualization and network maps. The collaboration aims to achieve a new level of ease and speed in transforming data into sophisticated route visualizations, network maps, and state-of-the-art timetables.
Designing passenger information systems is an art form. But not all transportation operators have the time, experience, or budget to take all the different service data (schedules, route numbers, location, connections, and so on) and create information designs on the scale of Harry Beck's iconic London Underground map or Lausanne's innovative multimodal map. Part of the problem lies in the marketplace: current passenger communication tools are outdated or manual and require a significant amount of time and effort to manage. These slow processes also limit operators' agility in quickly updating information to reflect changes in service.
"The passenger experience is not just about the journey. It is also about the ease with which passengers can understand service information. Through this partnership with Hitouch, creating state-of-the-art passenger information displays becomes possible for all transportation professionals at the click of a button. We are excited to join forces with Hitouchto revolutionize communication and design for passengers", said Amos Haggiag, Ceo and co-founder of Optibus.
"Creating an intelligent transportation system is not just about planning and operations. It is also about communication with passengers. Hitouch is excited to partner with Optibus to enable operators to design easy-to-understand passenger information systems with geo.zpheres in a highly automated way", said Oliver Westphal, Ceo of Hitouch.