Ridango has provided operations management and real-time solutions for 260 buses during COP27
Ridango has provided operations management system and real-time solutions for 260 electric and CNG-powered buses at COP27 in Sharm el-Sheikh. Approximately 2M passenger trips were completed in 2 months. 30 Higer e-buses were in operations during the summit. Established in 2009 in Tallinn (Estonia), Ridango solutions are being used by more than 110 public transport authorities […]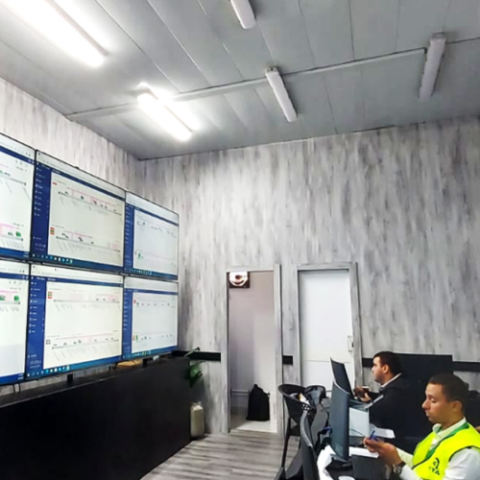 Ridango has provided operations management system and real-time solutions for 260 electric and CNG-powered buses at COP27 in Sharm el-Sheikh. Approximately 2M passenger trips were completed in 2 months. 30 Higer e-buses were in operations during the summit.
Established in 2009 in Tallinn (Estonia), Ridango solutions are being used by more than 110 public transport authorities and the group operates systems in more than 25 countries around the globe.
Ridango transport management system in Egypt
The Egyptian Ministry of Transport, trusted Ridango's customer "Mwasalat Misr", a leading smart urban mass transit operator with years of operational experience in Cairo, to partner with "SuperJet", the pioneering intercity coach operating company fully owned by the ministry, to establish the Public Private Partnership Company ACTA to run a sustainable bus service in Sharm El-Sheikh, Egypt, and to host to the events of COP27, Ridango explains.
"ACTA" used Transit Management System (TMS) from Ridango as an operations management system to maintain world-class quality operations through monitored schedules and headway adherences. In addition, RealTime Passenger Information was provided through mobile apps, Google Maps, and social chatbots that fetched accurate real-time arrival predictions (ETAs) from TMS.
TMS gives city bus operators the necessary visualizations and tools to manage operations as well as manoeuvre the buses in real-time to have the best, most reliable service possible. In addition, the accuracy of real-time ETA calculation plays a crucial role in having a better customer experience.
Ahmed Elleithy, Commercial VP Mwasalat Misr, commented that "Mwasalat Misr has relied on Ridango´s TMS as its operations management system of choice since late 2018 to maintain operational discipline and quality. The team is well trained to use the user-friendly portal and locally developed technologies (driver apps, passenger apps) are already integrated with the solution,".
"The fact that Ridango has provided open APIs has enabled us to integrate with multiple RTPI channels such as the official COP app developed by the government of Egypt, Google Maps, screens in stations, and social media chatbots", adds Ahmed Elleithy.