Stratio join forces with Freeway Fleet System. Goal: introducing predictive fleet maintenance to UK's bus and coach sector
Stratio has announced a partnership with Freeway Fleet Systems to deliver its real-time predictive fleet maintenance technology to the UK's bus and coach sector. The integration of Stratio's artificial intelligence (AI) platform with Freeway's fleet maintenance system will provide coach and bus operators with crucial, real-time, information of on-the-road vehicle performance and condition.   Stratio with […]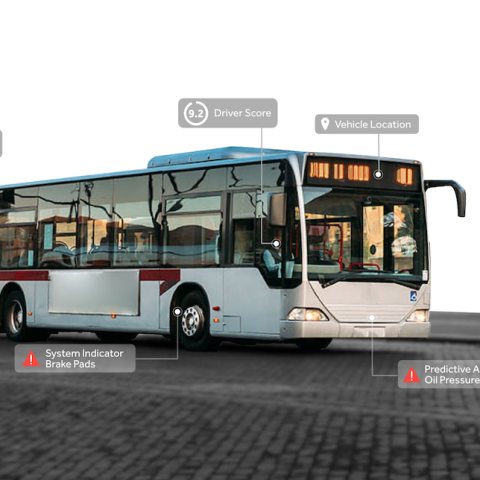 Stratio has announced a partnership with Freeway Fleet Systems to deliver its real-time predictive fleet maintenance technology to the UK's bus and coach sector.
The integration of Stratio's artificial intelligence (AI) platform with Freeway's fleet maintenance system will provide coach and bus operators with crucial, real-time, information of on-the-road vehicle performance and condition.  
Stratio with Freeway Fleet System
The Stratio AI-powered platform elaborates thousands of data points collected from vehicle sensors to predict faults in key components, allowing customers to eliminate unplanned downtime and reduce maintenance costs. With Freeway, this intelligence data will be incorporated into asset management to streamline maintenance planning, engineering operations, and parts procurement for the UK's bus and coach sector. 
"There have long been demands for live diagnostic data from vehicles to be incorporated into vehicle maintenance planning', says Patrick Tandy, Managing Director of Freeway. 'With Stratio's smart technology, fleet operators will finally be able to benefit from a solution that delivers predictive maintenance analytics in real-time.  We see Stratio's technology as a real game-changer and we are excited about the upcoming integration of our platforms".   
"The safety of passengers is the primary focus for bus and coach fleet operators", says Tobias Schenck, VP of Business Development at Stratio. "Freeway have been spearheading the digitisation of the sector's engineering operations in the UK. Together, we'll be able to provide bus and coach operators with unparalleled insight into their vehicles' conditions, resulting in a safer, more reliable service for all customers".