Translink turns to CitySwift to implement data-driven operations in Belfast
CitySwift's full suite of products will be used by Translink on the entire Belfast Metro bus network. The resulting data insights will inform how Translink works with authorities on city planning, data visualisation, and collaboration between operations and network planning teams. CitySwift suite for Translink in Northern Ireland Translink operates coach, bus and train services […]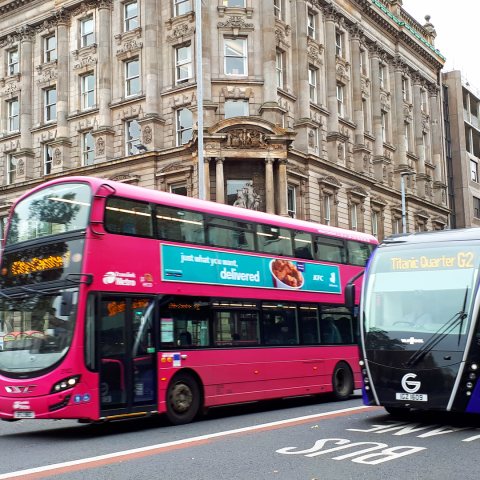 CitySwift's full suite of products will be used by Translink on the entire Belfast Metro bus network. The resulting data insights will inform how Translink works with authorities on city planning, data visualisation, and collaboration between operations and network planning teams.
CitySwift suite for Translink in Northern Ireland
Translink operates coach, bus and train services connecting cities, towns and villages throughout Northern Ireland and some cross border routes. The business's mission is to provide a safer, more sustainable, efficient business.
Translink will use CitySwift's Evolve module to analyse and simulate runtimes that improve service performance. While CitySwift's Explore and Discover modules will be used to access high quality network insights including punctuality, passenger demand, and driver performance. All of this will help Translink to operate and adapt the Belfast bus network to deliver a better passenger experience, CitySwift states.
CitySwift cooperates with Translink
Ian Campbell, Director of Service Operations at Translink Northern Ireland, commented: "Putting data at the core of how we improve our operations and how we collaborate on network planning is a key approach for us. We're looking forward to working with CitySwift and this new technology to further enhance our services, maximise and optimise resources to ensure continued high-quality, sustainable and efficient services for our passengers." 
Alan Farrelly, CCO and Co-founder of CitySwift, added "We're delighted to partner with Translink to enhance the Belfast network. CitySwift will help Translink to maximise their internal processes through data-based decision making, which will ultimately enable them to make their business more sustainable and efficient."