Volvo launches new customer portal for bus fleets' connected services
Volvo Connect, launched yesterday 28th April 2022, is Volvo Buses new customer portal where operators and owners can access Volvo Bus services. With the connected services in one place, together with services for workshop efficiency, Volvo's customers will have a new set of tools to increase uptime and productivity and improve safety. Volvo Buses launches […]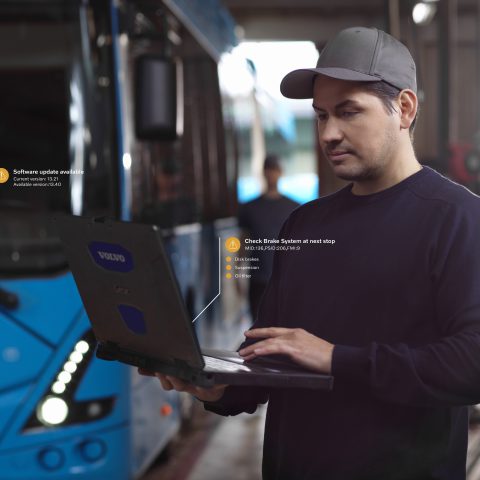 Volvo Connect, launched yesterday 28th April 2022, is Volvo Buses new customer portal where operators and owners can access Volvo Bus services. With the connected services in one place, together with services for workshop efficiency, Volvo's customers will have a new set of tools to increase uptime and productivity and improve safety.
Volvo Buses launches Volvo Connect
In Volvo Connect all services are gathered in a user-friendly portal. With a single login, fleet managers can monitor performance, review fuel and energy efficiency and plan service and maintenance.
Volvo Connect includes fundamental services such as reports, real-time vehicle status, driving profile, a line-up of workshop services and it is also offering a unique geo fencing functionality, Zone Management, where the operator can limit speed in designated zones or only allow electric mode for hybrids.

New services and new functionality will be added continuously and integration with operators' existing infrastructure is an important part, Volvo Buses stresses.
"By gathering services and information in a single portal we make it easier for our customers to improve on uptime, productivity and safety", says Dan Pettersson, Senior Vice President at Volvo Buses. He adds: "We are convinced that joint development, with customers and with third-party developers, is the way forward".
Anna Westerberg, President of Volvo Buses concludes: "Launching Volvo Connect is an important strategic move. It's a move towards closer and smarter customer interaction and partnerships".