The Routing Company appoints Lukas Foljanty as Director of Business Development in Europe
The Routing Company has named Lukas Foljanty as Director of Business Development Europe. He joins TRC with over a decade of experience in the on-demand transit, Mobility-as-a-Service and public transport sectors. The company has been awarded a contract in The Hague (Netherlands). The latter marks TRC's second partnership in Europe, with The Hague joining West Coast […]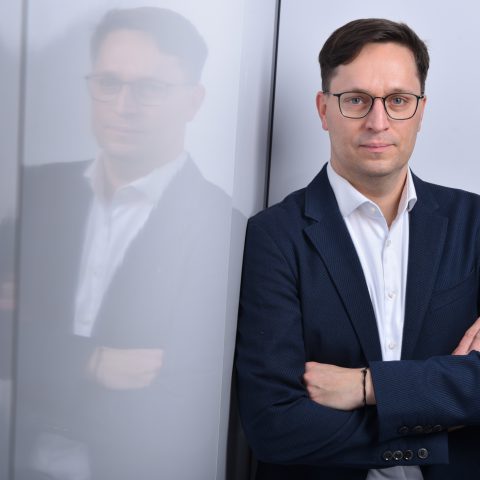 The Routing Company has named Lukas Foljanty as Director of Business Development Europe. He joins TRC with over a decade of experience in the on-demand transit, Mobility-as-a-Service and public transport sectors.
The company has been awarded a contract in The Hague (Netherlands). The latter marks TRC's second partnership in Europe, with The Hague joining West Coast Motors in Scotland.
Based in Berlin, Germany, Foljanty will lead and expand TRC's European Business Development under industry veteran Dick Alexander , who joined TRC as Vice President of Business Development in early 2022. His counterpart and fellow on-demand transit expert, Stephen Kuban, will continue leading TRC's business development in North America and South America.
Lukas Foljanty to lead The Routing Company in Europe
TRC highlights that "Foljanty is a shared mobility enthusiast, recognized for his thought leadership in the advancement of demand responsive mobility (DRT) through his quarterly online reports on the state and outlook of the on-demand transit industry and his Global On-Demand Ridepooling Map, which aggregates all on-demand transit deployments in one place (a Google map)".
Foljanty has been serving since early 2022 as Head of Business Expansion in Europe for Swvl, a MaaS transportation provider. Prior to that, he led business development for OEM mobility ventures Moovel (Daimler AG) and MOIA (Volkswagen Group), and also has extensive experience as a strategic advisor and top management consultant for public transit agencies and operators. He holds an engineering degree in Urban and Regional Planning from Technical University Berlin in Germany. He also completed executive leadership training at the Quadriga University of Applied Sciences.
Lukas Foljanty, focus on Demand Responsive Transport
"Lukas has the industry experience, proven track record, and forward-thinking vision that is a perfect complement to the TRC team," said Dick Alexander, Vice President, Business Development, TRC. "We are thrilled to welcome him and look forward to him leading and expanding our business in the European market. We have built great momentum from Scotland to Andorra, and with Lukas on board, we will continue welcoming new countries and customers to TRC's European footprint."
"He is the exact kind of leader we were looking for – one that understands the need for DRT, is passionate about shared mobility, able to navigate the industry, and knows how to create and deploy solutions that improve the transportation experience for communities, no matter their size or location," said James Cox, Chief Executive Officer, TRC. "Lukas will be a gamechanger for TRC, and will help catalyze our expansion in Europe."
"I am thrilled to join The Routing Company – where my passion and extensive DRT experience can be leveraged to further the company's mission in Europe, " said Lukas Foljanty. "TRC's routing an ride-matching technology is a massive leap forward compared to other products on the market. When the technology allows on-demand transit services to operate at maximum efficiency, it can act as an enabler for any community of any size, in any place, with any resources, to meet the transportation needs of its people."