PwC launches "EasyFlex" fare with focus on easy use of public transport
Up to 40% of the people surveyed would use public transport more often if the range of tickets were much clearer, according to a PwC Deutschland study. To this extent, the German company has developed the "EasyFlex" fare, announced and presented today with a press note. EasyFlex fare by PwC: the features The starting point […]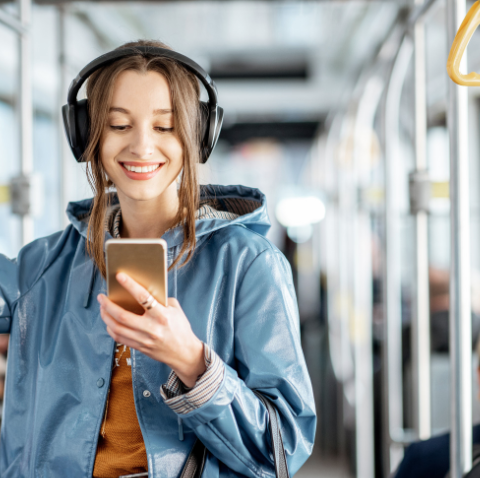 Up to 40% of the people surveyed would use public transport more often if the range of tickets were much clearer, according to a PwC Deutschland study. To this extent, the German company has developed the "EasyFlex" fare, announced and presented today with a press note.
EasyFlex fare by PwC: the features
The starting point for the "EasyFlex fare" is always the single ticket. With each additional single trip, the price decreases up to a fixed lower limit. Conversion to a cheaper daily or monthly ticket – such as a 24-hour, 48-hour or 30-day ticket – takes place automatically when the respective price limit is reached.
Multi-trip tickets, i.e. 4-trip tickets, 10-trip tickets and similar, are thus no longer included in the "EasyFlex fare" because the discount advantage associated with them is realised through the falling price of the single ticket.
Interactive ranking lists and bonus points would be added in the ticketing platform, e.g. for redeeming bike-sharing minutes.
The transition to public transport
Germany is to be climate-neutral by 2045. This also requires a change in the mobility sector – away from individual transport towards public transport, PwC stresses. Customer-oriented tariff systems could accelerate this development. The PwC 'EasyFlex fare'
"People would use public transport significantly more if the fare systems were less complex and easier to understand. Our survey clearly shows that there is room for improvement here," summarises Maximilian Rohs, an expert in the Infrastructure & Mobility practice at PwC.
For example, 54% of the people surveyed for the study said that it was not or rather not recognisable to them which ticket they needed for their planned journey by public transport. The figure is even worse for new customers who are using public transport in a certain region for the first time – this includes tourists, for example: 60% of those surveyed said that new customers have difficulties finding their way around the fare structures.
40% of people would use more public transport if tickets were clearer
Up to 40% of the people surveyed would use public transport more often if the range of tickets were much clearer. Accordingly, more customer-oriented fare systems could contribute significantly to increasing the demand for public transport in Germany.
For Gabriel Flore, who also works in Infrastructure & Mobility at PwC Germany, the conclusions are that "The fare systems are too strongly provider-oriented. What is needed is an innovative system that is tailored to the mobility needs of a modern society. And this must be flexible, easy to understand and affordable – also for new customers and occasional users."
"In essence, we are relying on a pricing model that allows people to combine the cost advantages of longer valid season tickets and multi-journey tickets with the flexibility of single tickets," explains Gabriel Flore. "The combination would create incentives for public transport use. Those who use the "EasyFlex fare" more often pay less money per trip without having to commit to a certain frequency of use in advance."
How to introduce "EasyFlex fare" by PwC?
And how could the "EasyFlex tariff" be inserted into the existing tariff landscape? "As a first step, we recommend this tariff as a digital supplement to the existing tariff model in a limited region. And if "EasyFlex" proves itself in practice, it will cautiously replace existing systems. We have already developed the individual transformation steps necessary for this," says again Maximilian Rohs.