The Routing Company launches SMART Connect in Sonoma County with Ride Pingo on-demand transit service
The Routing Company (TRC) has celebrated the launch of the Sonoma-Marin Area Rail Transit's (SMART) new on-demand SMART Connect service in Sonoma County (Northern California). This marks TRC's first partnership with a rail entity. In partnership with SMART, TRC is offering accessible on-demand service and transit connections through SMART Connect, providing first-and-last-mile solutions for residents […]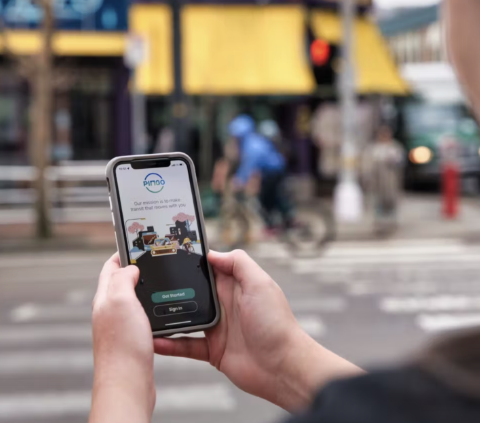 The Routing Company (TRC) has celebrated the launch of the Sonoma-Marin Area Rail Transit's (SMART) new on-demand SMART Connect service in Sonoma County (Northern California). This marks TRC's first partnership with a rail entity.
In partnership with SMART, TRC is offering accessible on-demand service and transit connections through SMART Connect, providing first-and-last-mile solutions for residents in the North Bay. The service will initially launch at the Sonoma County Airport Station, with potential expansion to other stations in the future.
TRC SMART Connect service in Sonoma County
The launch marks the commencement of a five-year contract announced by TRC in March 2023. Notable attendees at the ribbon-cutting ceremony included California Senate Majority Leader Mike McGuire, SMART Board Chair Eric Lucan, SMART Board Vice Chair Melanie Bagby, SMART General Manager Eddy Cumins, and Sonoma County Airport Manager Jon Stout.
SMART, which serves Marin and Sonoma counties in the North Bay, operates a 45-mile passenger rail system with nearly 500,000 annual passenger trips. The system includes stations in Santa Rosa, Rohnert Park, Cotati, Petaluma, Novato, San Rafael, and Larkspur.
SMART's deployment of TRC's Pingo suite includes the Ride Pingo app for riders, the Drive Pingo app for drivers, and the cloud-based Pingo Dashboard for fleet operators. Notable features of the service include Transit Connect, which utilizes real-time data to ensure seamless transit connections for riders, and Pingo Journey, an in-app tool that allows users to plan end-to-end multimodal journeys and hail on-demand transit rides, all within a single app.
James Cox, Chief Executive Officer of TRC, states: "Today's celebration marks the launch of groundbreaking multimodal transit powered by SMART, addressing the local demand for improved reliability, flexibility, and convenience in transit. It also represents an innovative step forward in California's transportation landscape, connecting urban and rural communities and promoting equity and accessibility."
Eric Lucan, Chair of the SMART Board of Directors, says: "We are thrilled to welcome passengers aboard SMART Connect and provide a seamless and efficient train-to-airport connection. Additionally, this innovative microtransit service will reduce car trips and support local employers by facilitating transportation for people traveling to and from this bustling business corridor."