TRC first contract in England: a 15-vehicle contract for three years with East Sussex County Council
The Routing Company today announced it has received a 15-vehicle contract from the East Sussex County Council ("ESCC"). The contract, supported by the United Kingdom's Bus Service Improvement Plan funding, includes a two year base agreement with an optional year extension, for a total of up to three years, TRC says. The company has recently […]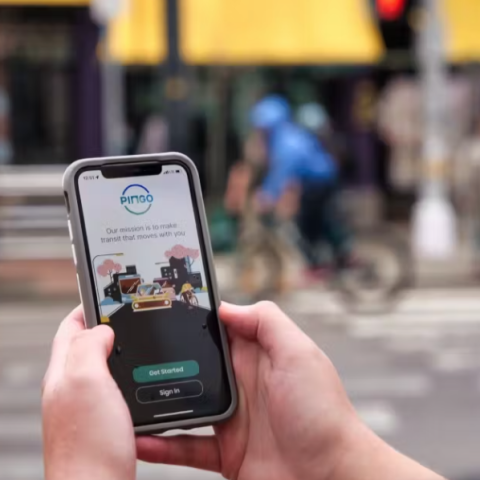 The Routing Company today announced it has received a 15-vehicle contract from the East Sussex County Council ("ESCC"). The contract, supported by the United Kingdom's Bus Service Improvement Plan funding, includes a two year base agreement with an optional year extension, for a total of up to three years, TRC says.
The company has recently been awarded projects in Maryland and Netherlands.
TRC on-demand transport in England
The contract was facilitated through the United Kingdom's G-Cloud 13 cooperative purchasing platform, which TRC was listed to in November 2022, marking TRC's first contract secured through G-Cloud 13. Using the G-Cloud 13 platform, local UK authorities can select TRC as a supplier without requiring completion of competitive procurement processes. 
East Sussex County Council is the local authority serving the non-metropolitan and southern coastal county of East Sussex in the UK. It is driven by expanding access for local residents (who previously could not access public transport), and the provision of responsive, efficient, shared transport services that best utilize available vehicles. 
15 vehicles in TRC contract for ESCC
ESCC intends to increase ridership with 10 vehicles operating fully on-demand in 10 different zones of East Sussex, and five vehicles converting from conventional fixed routes to semi-fixed routes.
TRC will deliver transport by leveraging its full suite of Pingo products – including flexible on-demand transport services as well as semi-fixed services – and features such as Pingo Journey, Transit Connect, and Pingo Flex. Pingo app was awarded with Metro Magazine's Innovative Solutions Award for 2022. Service is anticipated to begin this spring, and will be provided in partnership with WeDRT, who will manage 15 dedicated vehicles in addition to deploying non-dedicated vehicles in periods of high demand, TRC adds.
"We know that more accessible, shared, and on-time transport is critical to keeping the East Sussex community connected and provide greater freedom of movement," said Dami Adebayo, Partnerships Lead, Europe, TRC. "Making the best use of vehicles to provide shared mobility is second nature to us. In fact, we have proven our ability to deliver up to 24 passengers per vehicle per hour, which not only improves service efficiency, but enhances the rider experience."