17 manufacturers and investors pledge to accelerate e-bus deployment in Latin America
17 bus manufacturers and investors signed a pledge to accelerate e-bus deployment in Latin America with the Zero Emission Bus Rapid-deployment Accelerator (ZEBRA) alliance. Zero emission bus fleets are set to be expanded in Brazil, Chile, Colombia, and Mexico. ZEBRA is seeking to secure USD1 billion in investments to deploy over 3,000 electric buses onto […]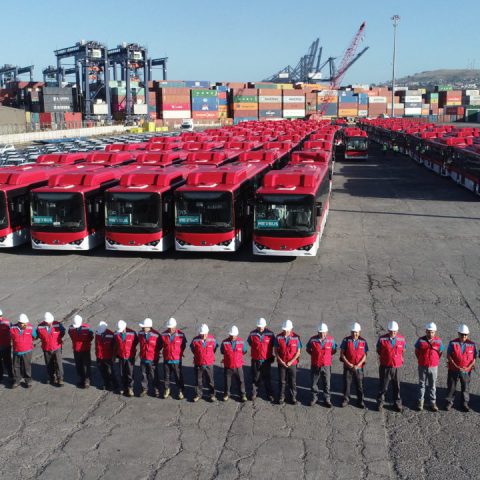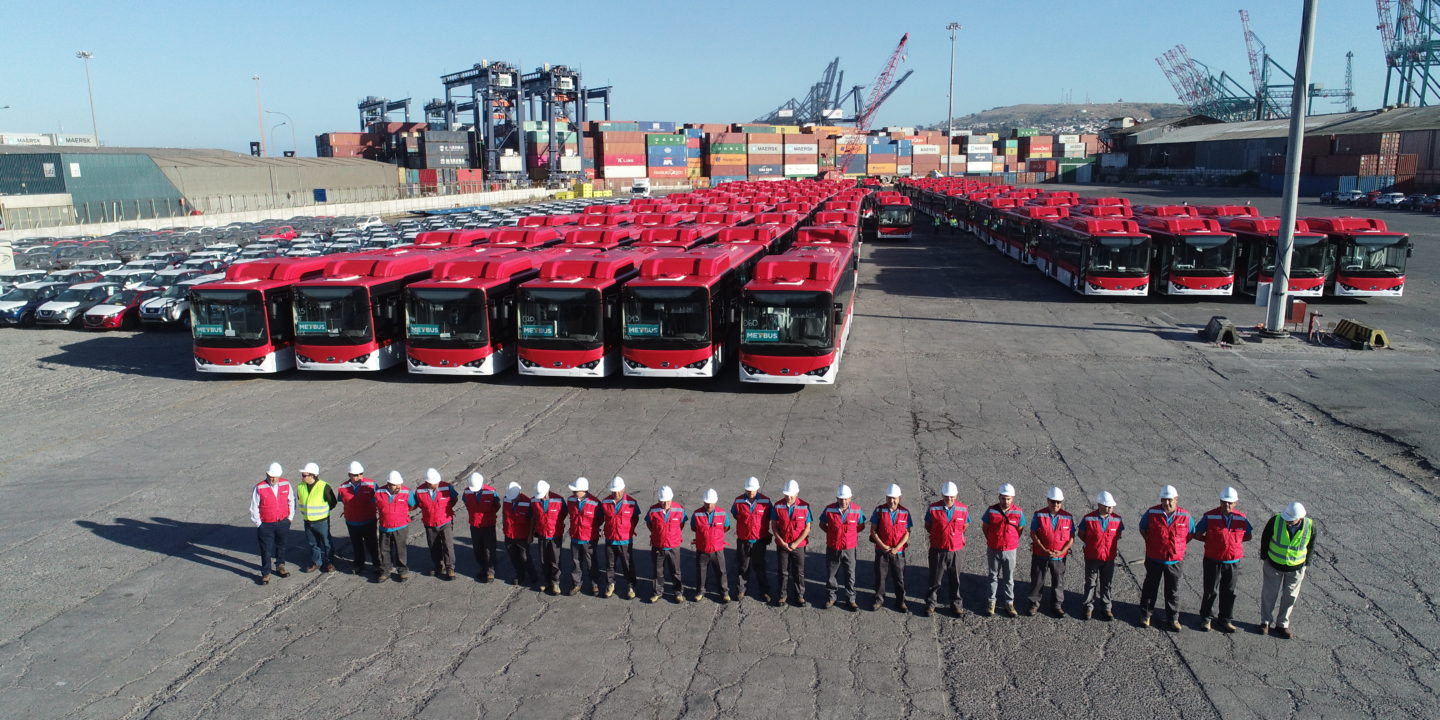 17 bus manufacturers and investors signed a pledge to accelerate e-bus deployment in Latin America with the Zero Emission Bus Rapid-deployment Accelerator (ZEBRA) alliance. Zero emission bus fleets are set to be expanded in Brazil, Chile, Colombia, and Mexico. ZEBRA is seeking to secure USD1 billion in investments to deploy over 3,000 electric buses onto the streets of Latin America.
As part of the commitment, manufacturers (will expand their supply of electric buses in Latin America within 12 months, with a specific focus on cities in Brazil, Chile, Colombia, and Mexico, while financiers will make investment funds available for zero-emission bus projects.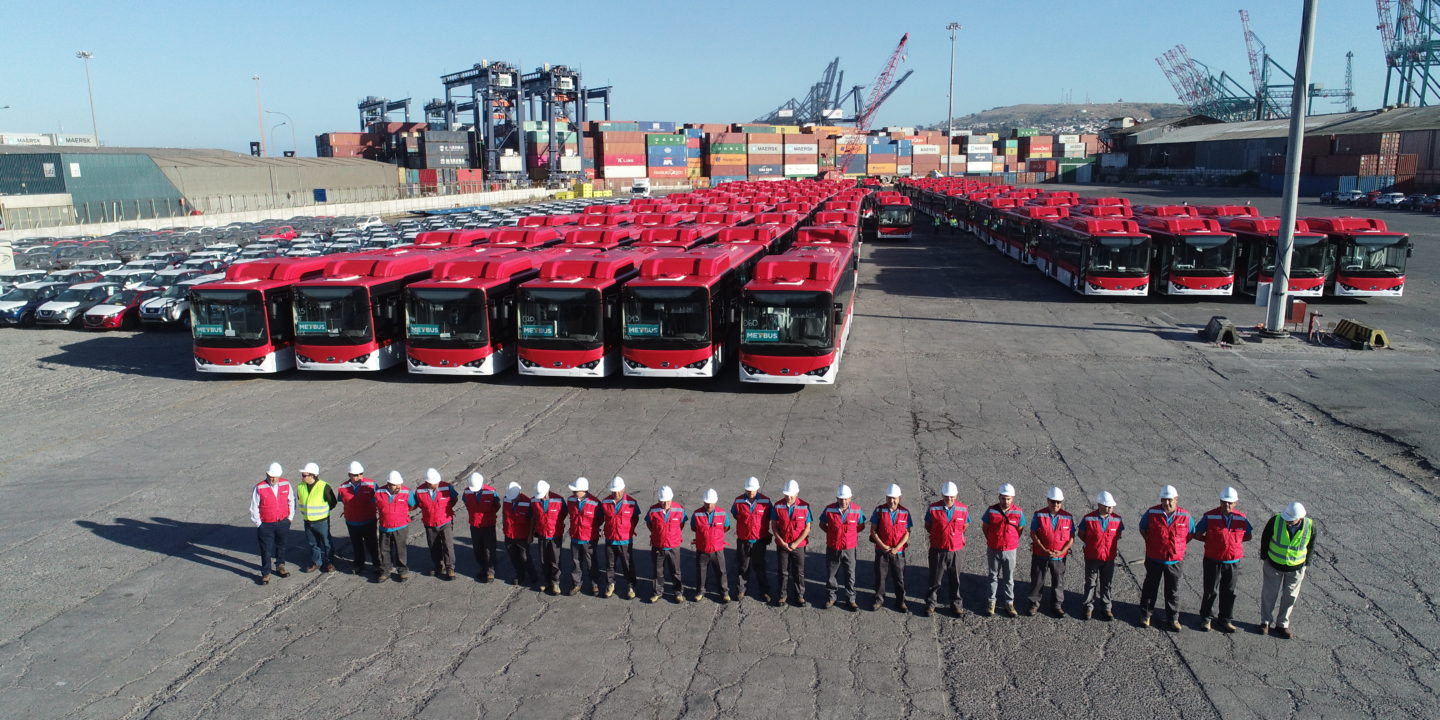 New e-buses and financing for electric buses in Latin America
Today the ZEBRA alliance unveiled a coalition of 17 new investors and bus manufacturers that commit to bringing new products and financing to expand the zero-emission bus fleet in Latin America over the next 12 months and beyond. This international alliance is working to secure USD1 billion in investments to deploy over 3,000 electric buses onto the streets of Latin America.
The ZEBRA Alliance is a partnership led by the C40 Cities network and the International Council on Clean Transportation (ICCT), with funding from P4G. Participants to this commitment include vehicle manufacturers and distributors Andes Motor, BYD, CreattiEV SAS, Foton, Higer, Sunwin, Vivipra, and Yutong; as well as investors AMP Capital, ARC Global Fund, Ascendal, Ashmore Management Company, EDP Brasil, Enel X, John Laing, NEoT, and financier BNDES, the Brazilian Development Bank. 
In the four key cities where ZEBRA partners are most active, transport is responsible for a large percentage of greenhouse gas emissions: 71% in Mexico City, 43% in Medellín, 79% in Santiago, and 61% in São Paulo, all of which heavily rely on outdated diesel bus technology for public transport. 
1,900 e-buses today operating in Latin America
Today, Latin America has over 1,900 electric buses that prevent the release of over 218,000 tons of CO2 emissions into the atmosphere each year. However, these vehicles represent less than 1% of the total regional bus fleet, demonstrating the urgency of this transition and the importance of the commitments by manufacturers and investors.
In the long term, operational and maintenance expenses of electric buses are far lower than those of diesel vehicles. In Santiago, private operator Metbus found that the operational and maintenance costs of their fleet of over 400 e-buses are 70% and 37% cheaper, respectively, than an equivalent diesel bus.
Innovative business models and financial mechanisms are being developed and applied to make large-scale deployments of electric buses possible, such as the separation of ownership and operation of the buses seen in Santiago, concessional finance in Medellín, or the separation of ownership of bus chassis and battery in São Paulo. Business models like these — where manufacturers and investors play a crucial role — can help municipalities and private operators overcome the lack of capital and difficulty accessing credit, reducing financial risks. Over time, these investments will continue to expand the deployment of electric buses across the region.
E-bus fleets in Latin America, overcoming barriers
C40 Spokesperson Thomas Maltese said: "Cities are determined to make their public transport fleets zero emissions. The commitments announced today will help meet the demand of transit authorities and operators, overcoming two of the main barriers to the deployment of zero-emission buses: the limited choice of vehicles and the lack of investment. The ZEBRA Alliance will ensure the region has cleaner and healthier cities, create new and sustainable jobs, and accelerate equitable solutions to the climate crisis." 
"Today's commitments represent a new direction for public transportation in Latin America. With new confidence that the market is ready to supply zero-emission buses, I believe public officials will find it easier to choose this direction for all future fleet renewal programs," explains Ray Minjares of ICCT.